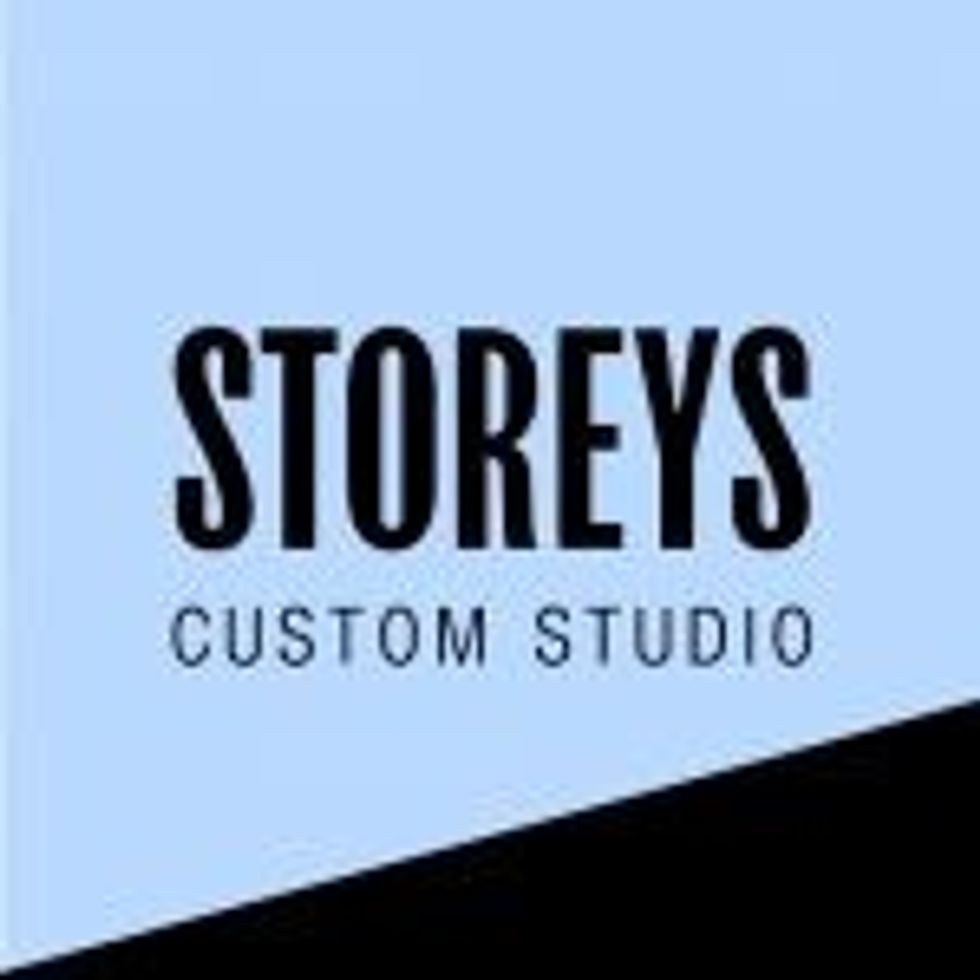 Written By
STOREYS Custom Studio
Imagine waking up with a lake at your doorstep.
Imagine doing all of the things you normally do in a day — having your morning coffee, answering your emails, washing your dishes — with water views constantly popping up in the background. Surely, life is a little sweeter when you're living lakeside.
Set against a lush backdrop of forest and overlooking Farquhar Lake, 11633 Farquhar North in Wilberforce, Ontario offers this exact opportunity, not to mention acts as a welcome respite from the concrete and congestion of urban life.
The ultra-private, cabin-style property in the heart of the Haliburton Highlands sits on an elevated 4.8 acre lot, boasting 790-ft of sunny southwestern shoreline and jaw-dropping panoramic views of Farquhar Lake. 
READ: 1930s Ontario Family Retreat Hits the Market For First Time in 80 Years
Although there isn't a neighbour in sight, Corker Cottage is just ten minutes from the historic town of Wilberforce. And while the property has private boat access, there is also a public boat launch nearby.
Specs:
If you like to fish, swim, or boat, you'll love Farquhar Lake, known for its calm, clean, and deep waters. And if you like the idea of two car parking, multiple walkouts, picture windows, exposed brick, and soaring ceilings, the property itself will also tick all of your boxes.
---
Our Favourite Thing
Although some of this home's best selling points are outside, there is one spot inside of the home that interacts with the scenery in a particularly beautiful way. On the southwestern side of the great room, a daybed sits in front of a trio of windows. As such, the area is doused in natural light and a peaked floor-to-ceiling window offers views of Farquhar Lake. If you follow the peaked window upwards, it meets a mini vaulted ceiling. This is the perfect place to spend a cool or rainy day.
---
At 2,688 sq. ft, Corker Cottage is roomy enough for a family of six and then some, and features spacious, open-concept communal areas. Every corner of the home is flooded with natural light thanks to many windows and a skylight in the great room. The property taxes are also more than reasonable, at just over $2,700 per year.
So if you're looking for the perfect place to get away from it all, look no further — this is the island you've been waiting for.
WELCOME TO 11633 FARQUHAR NORTH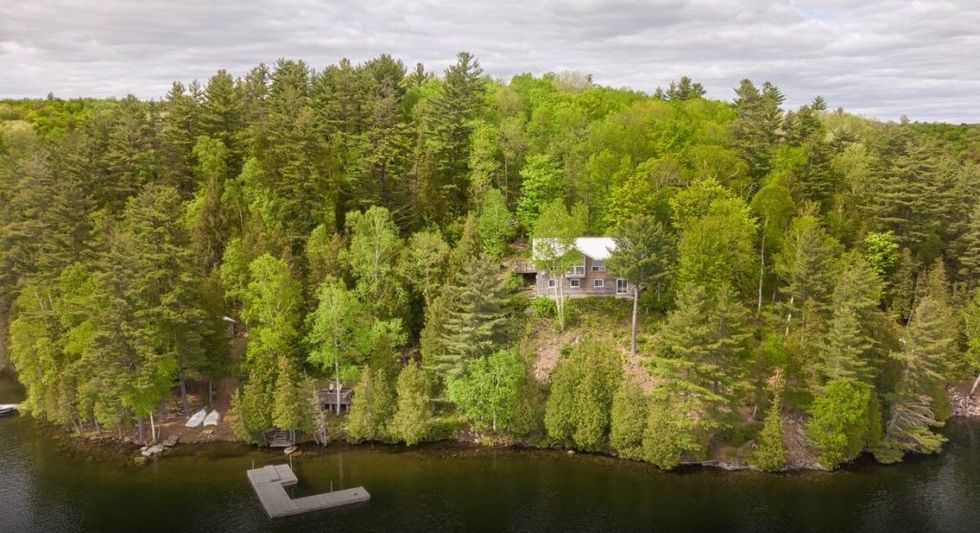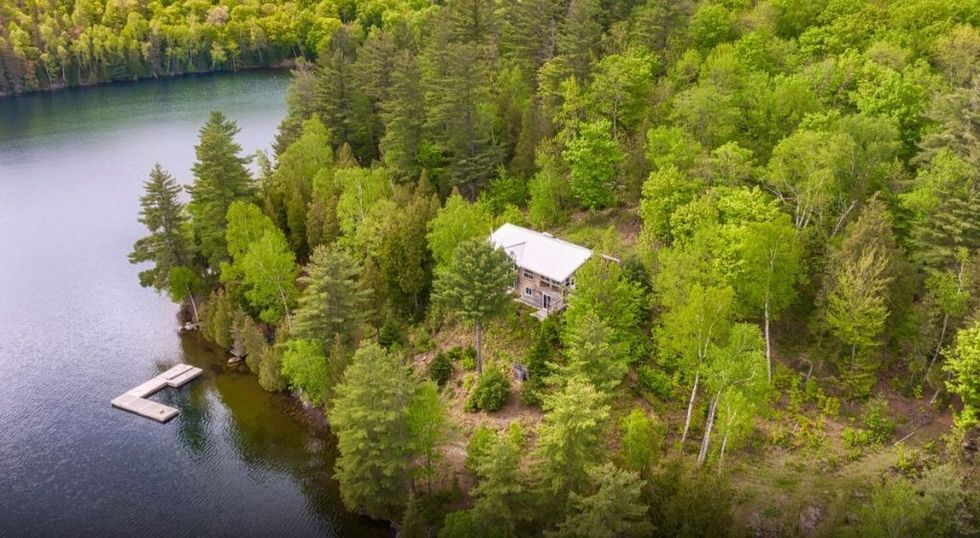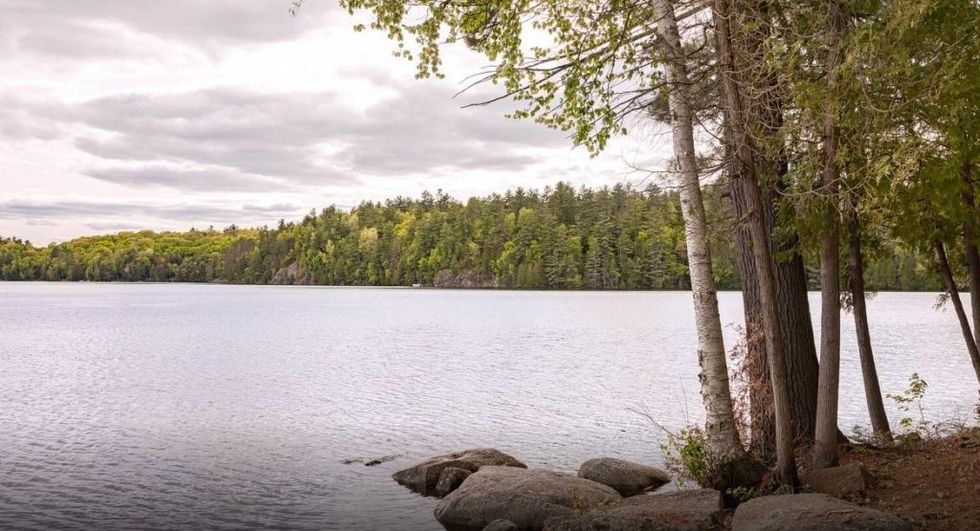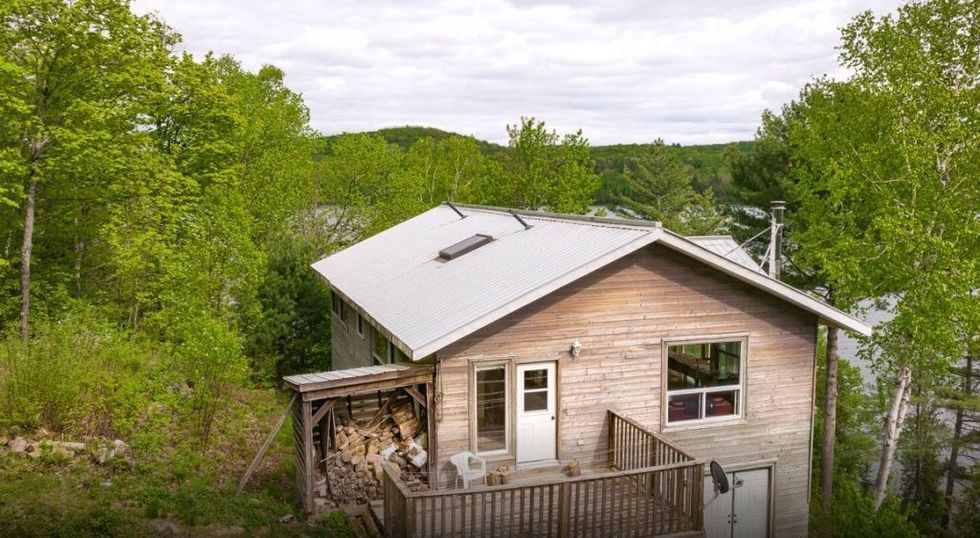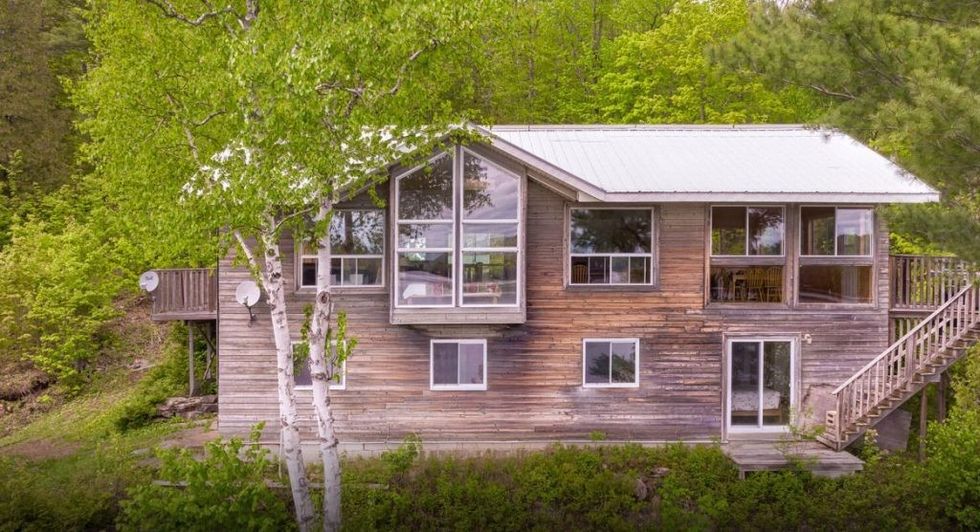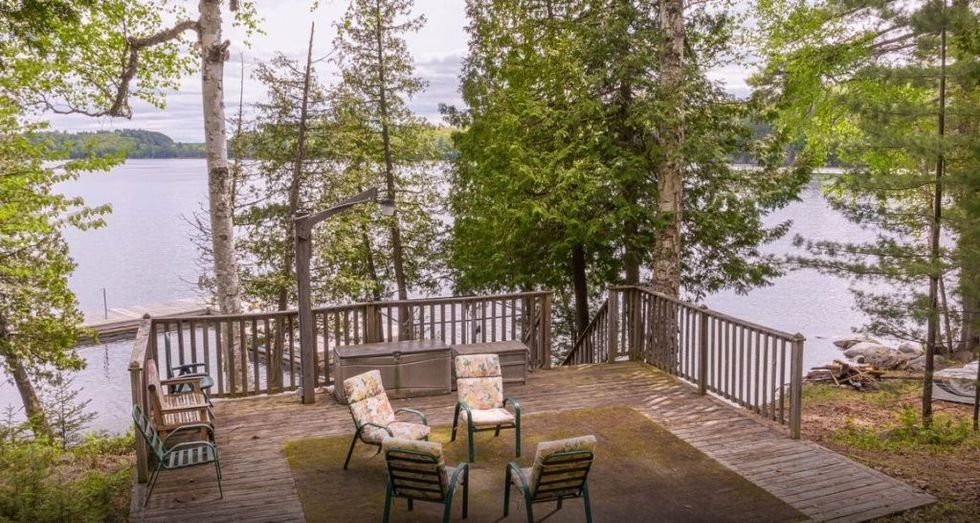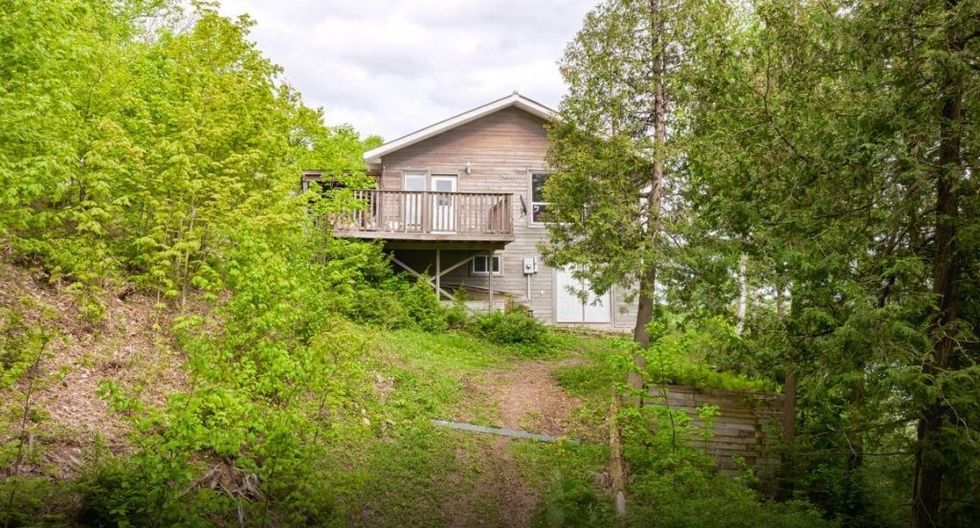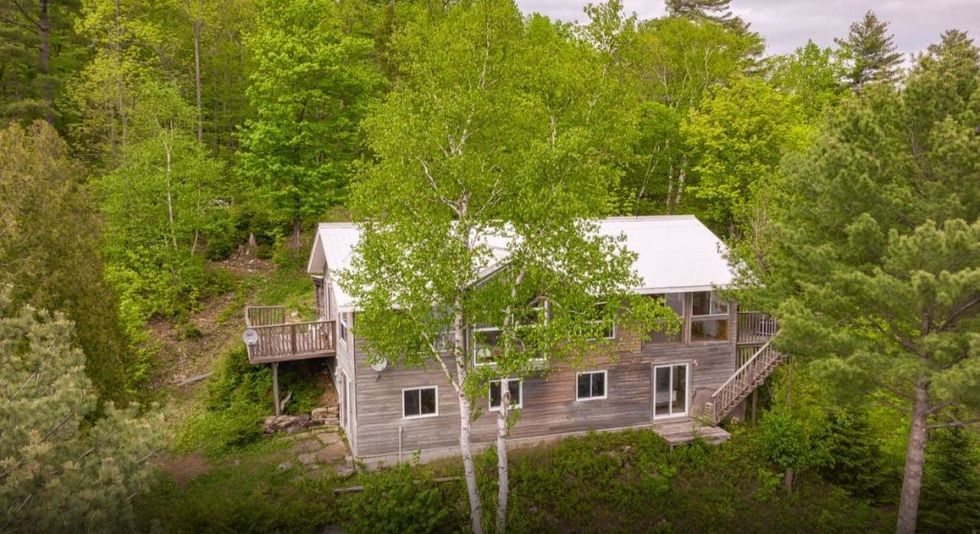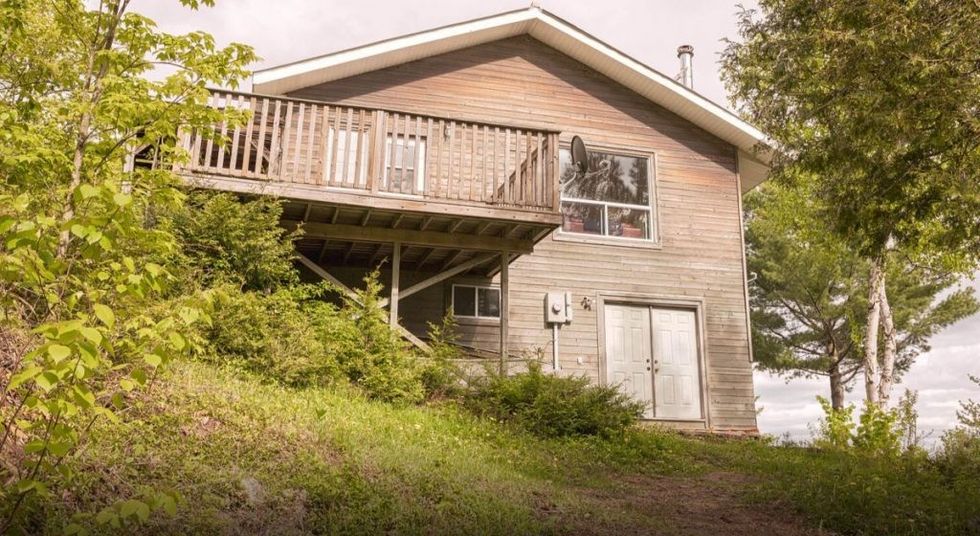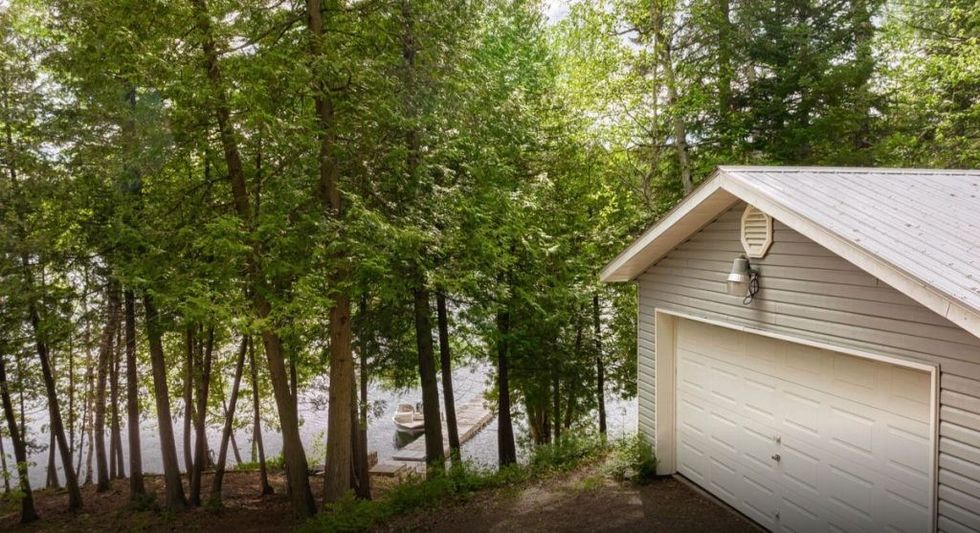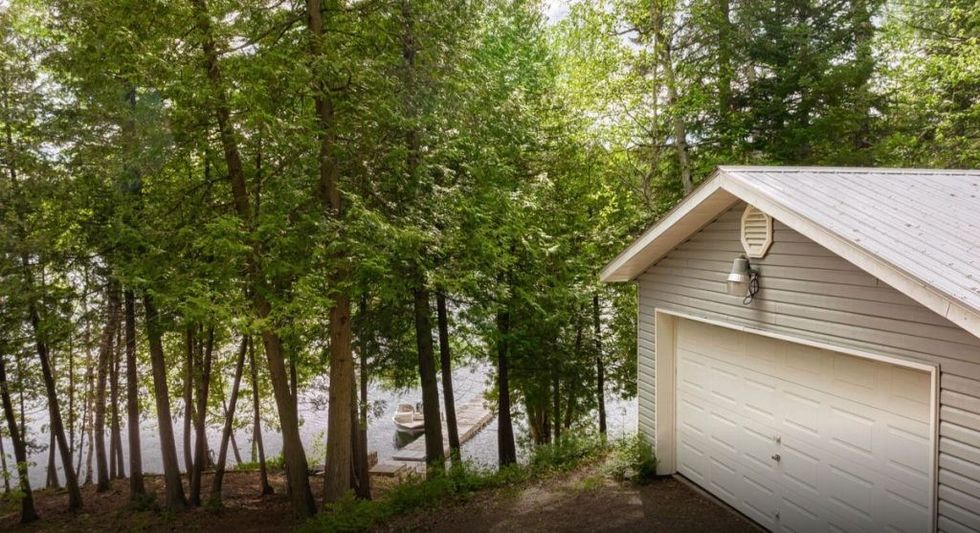 GREAT ROOM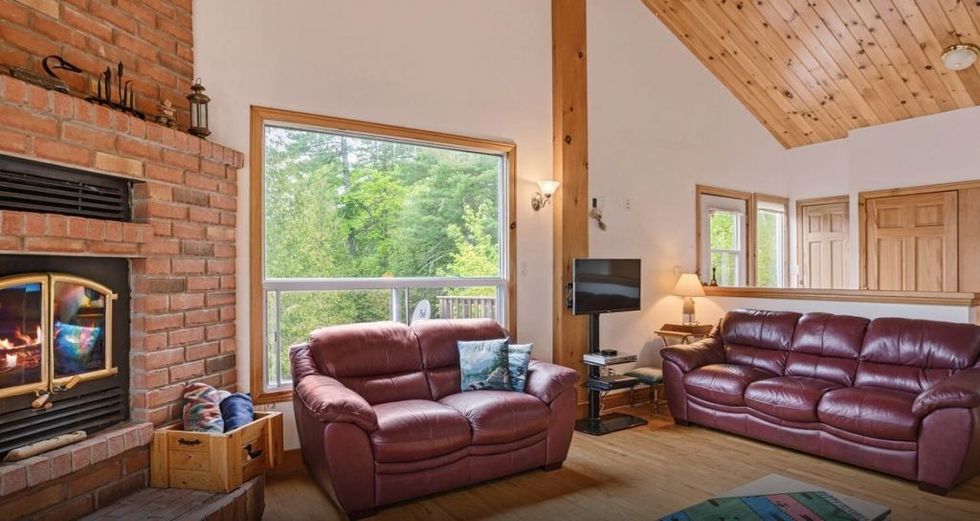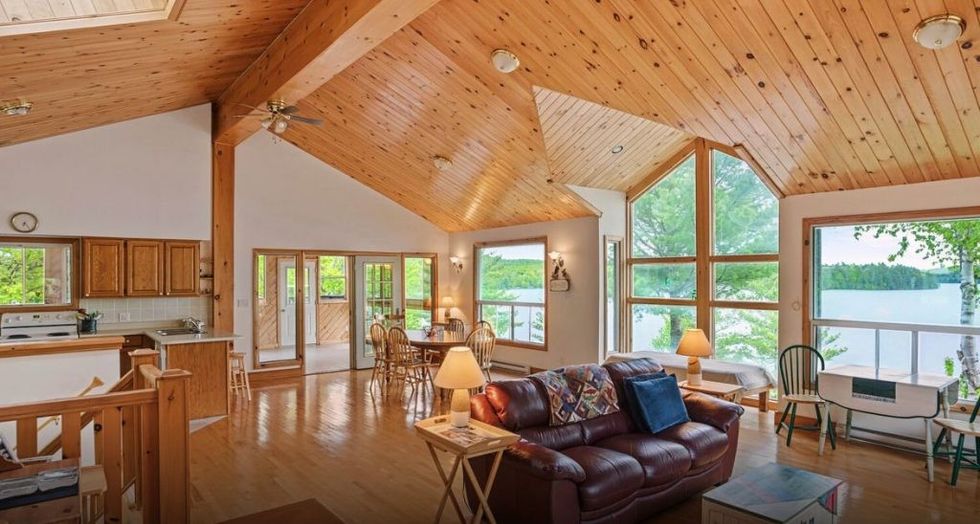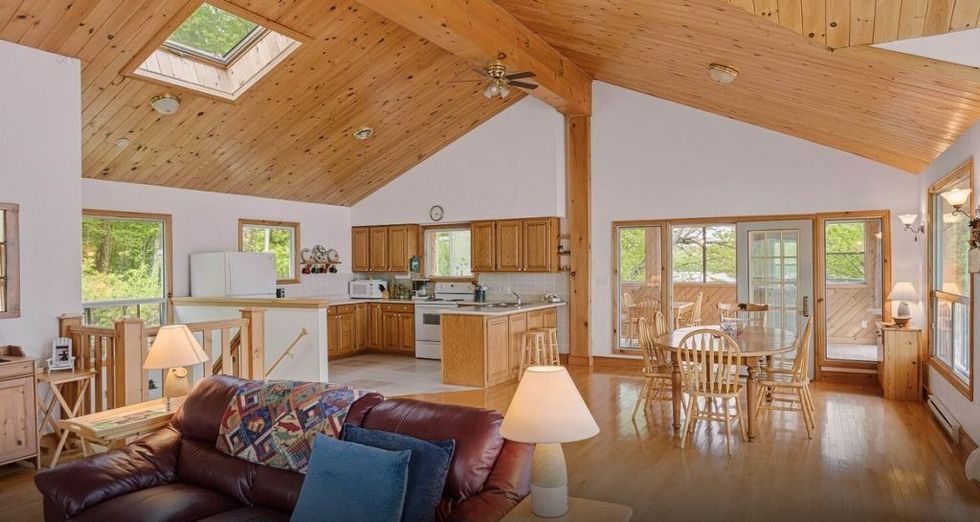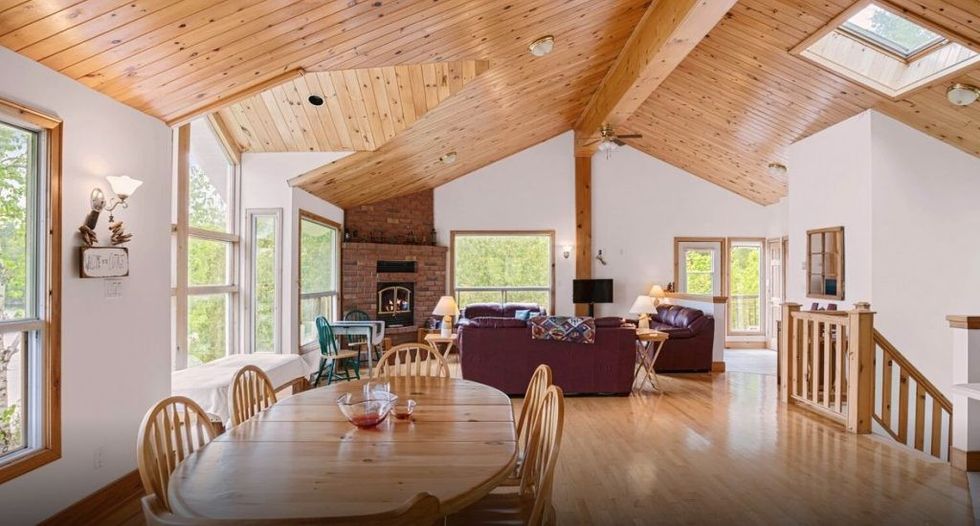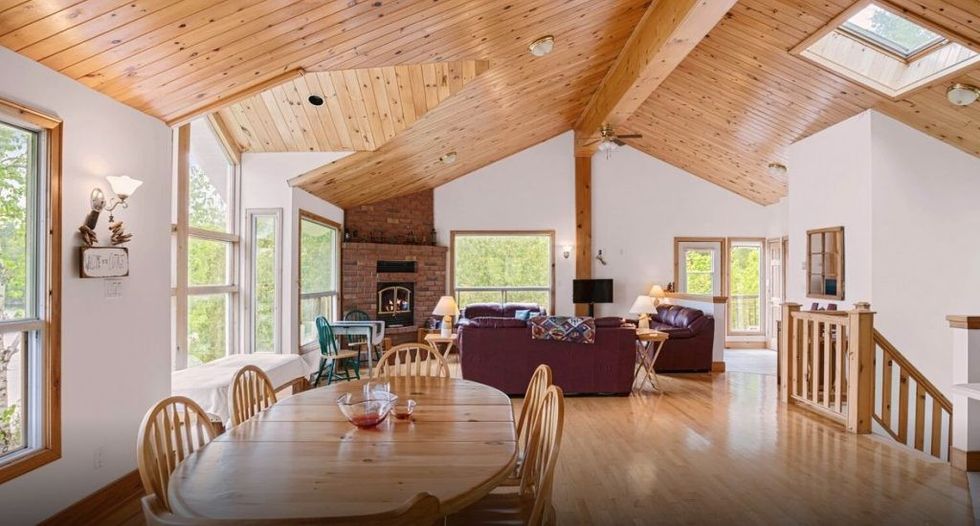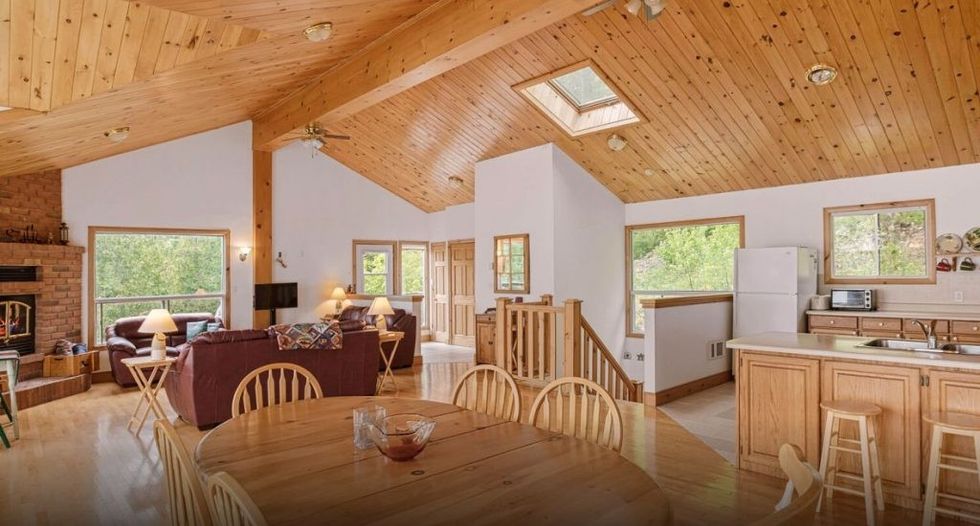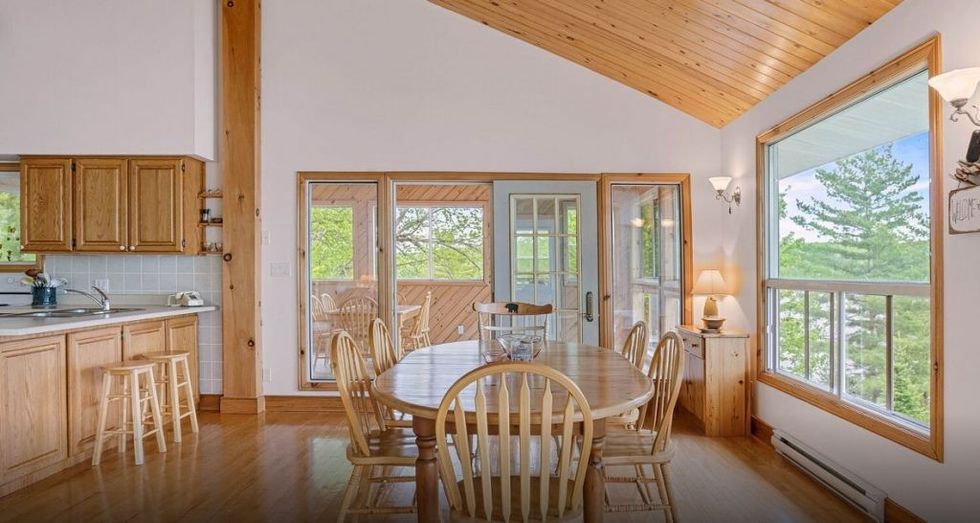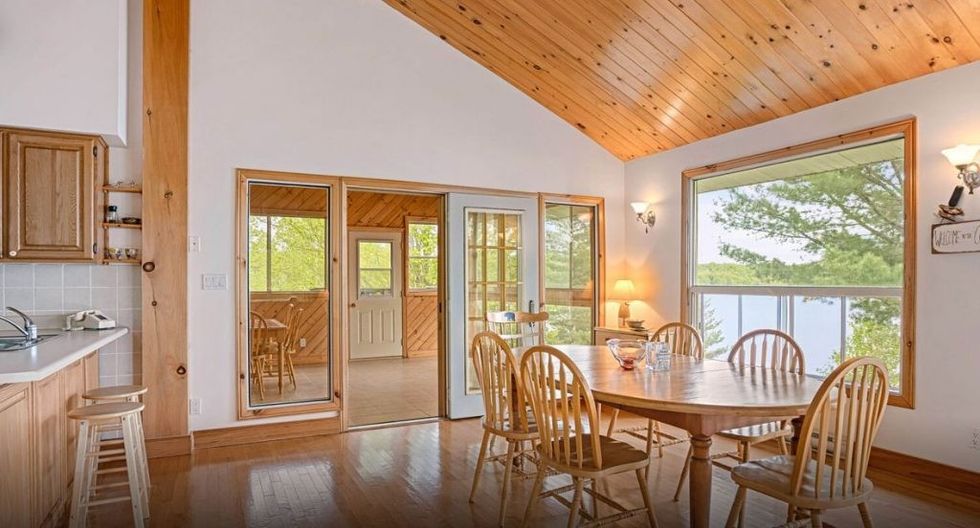 KITCHEN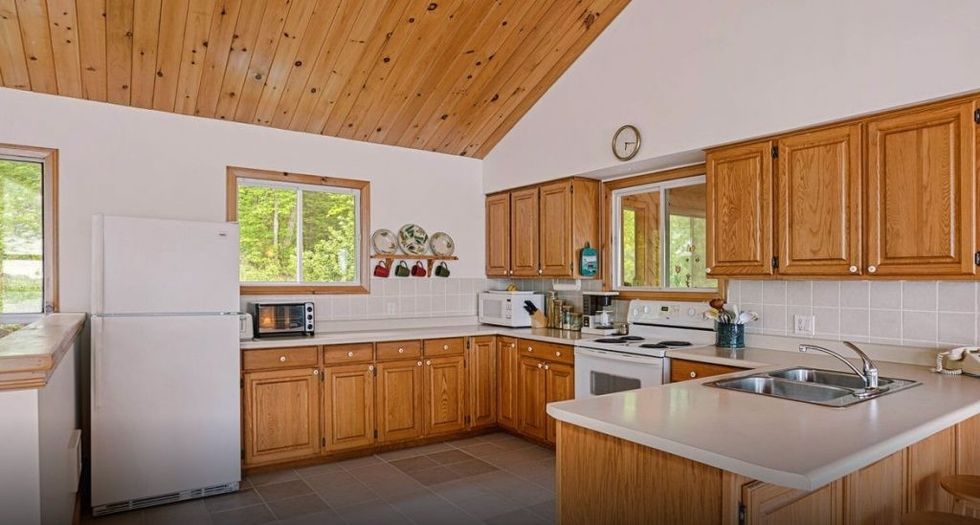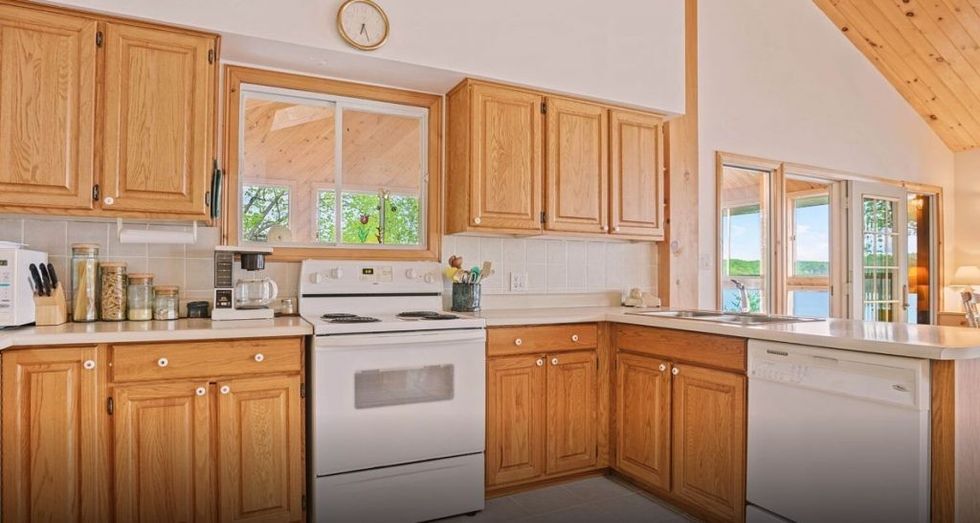 ENCLOSED PORCH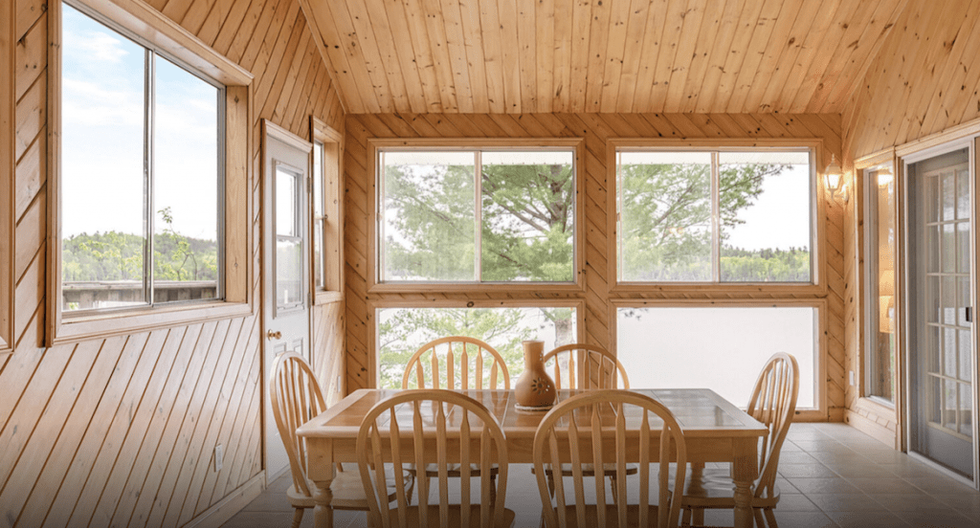 BEDROOMS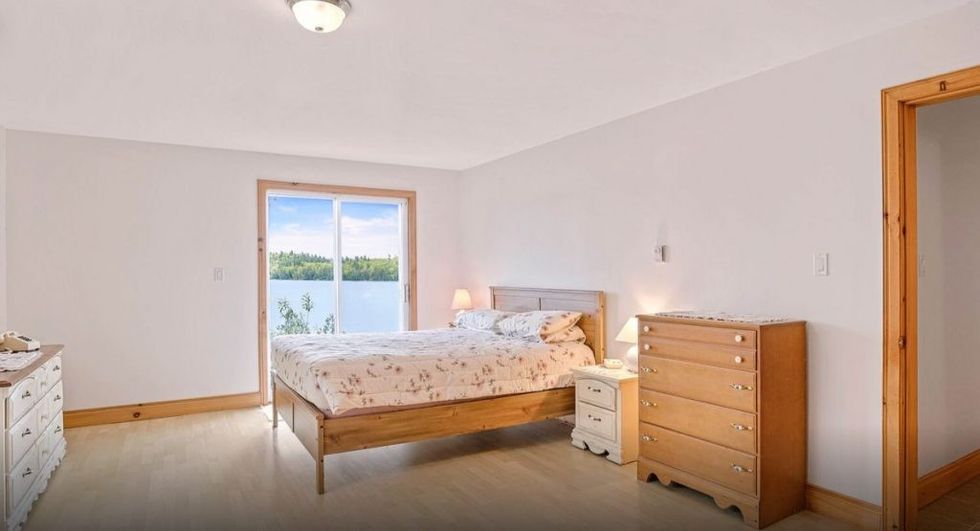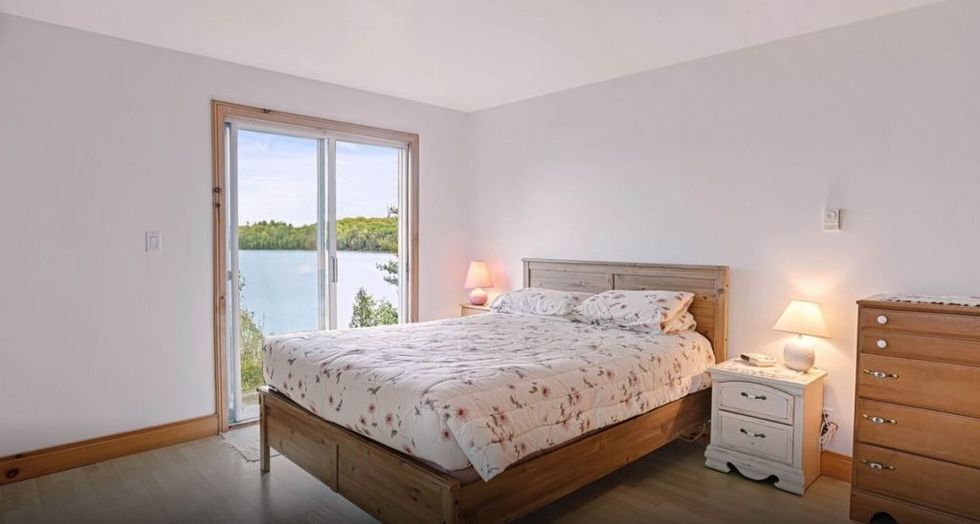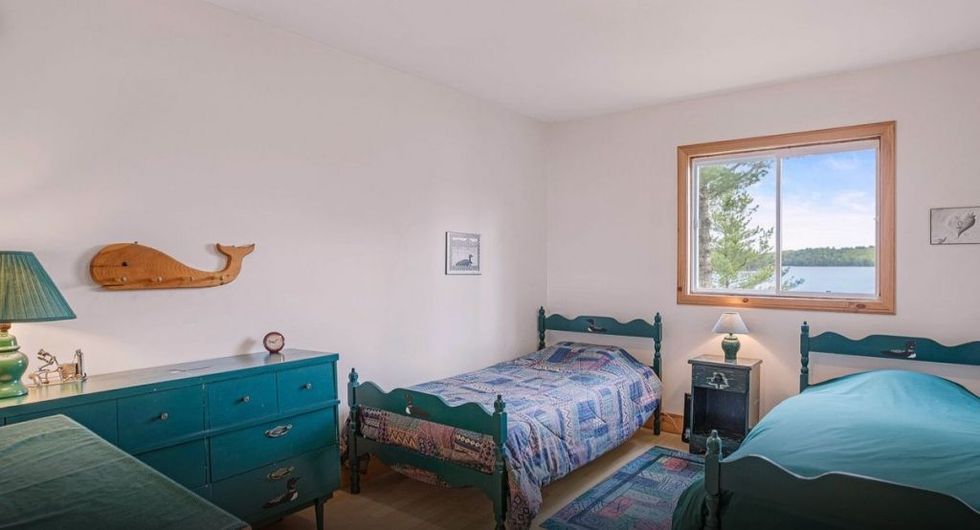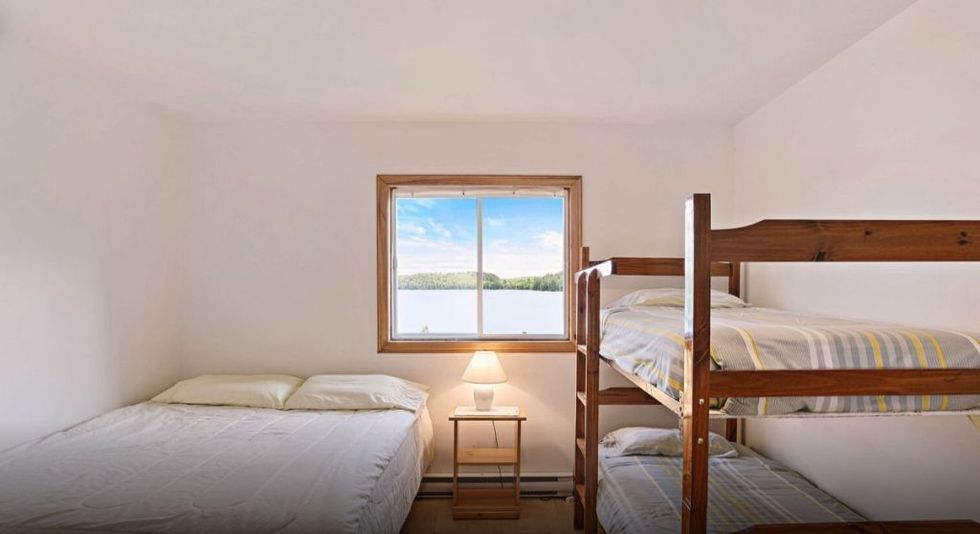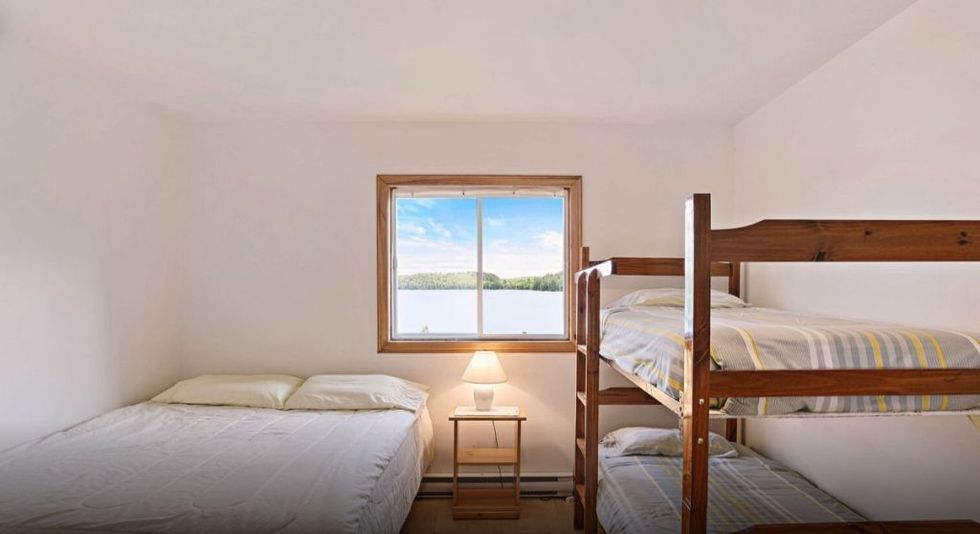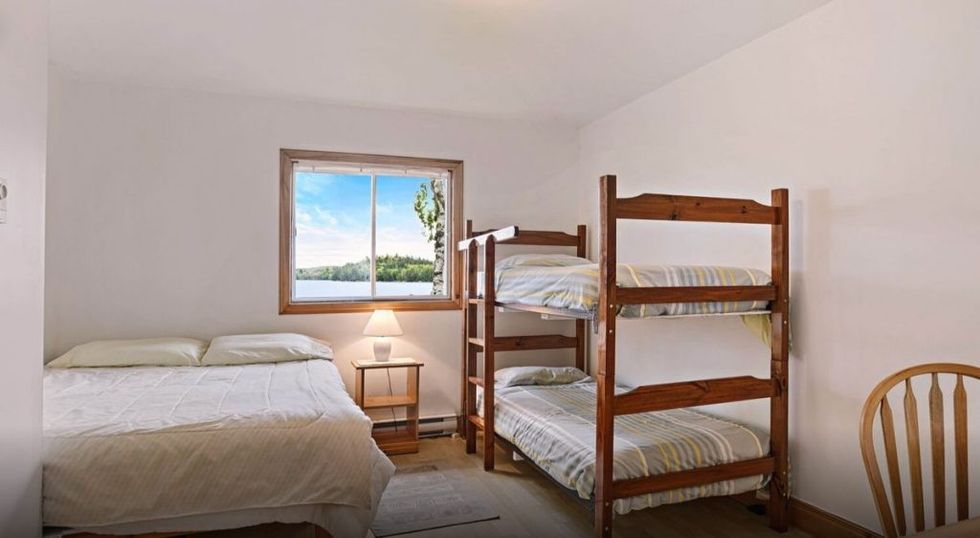 MUDROOM
This article was produced in partnership with STOREYS Custom Studio.
Written By
STOREYS Custom Studio
Content by STOREYS Custom Studio is created in partnership with companies and brands looking to tell their own stor(e)y.