Written By
Erin Nicole Davis
Those in the market for value on the real estate front should steer clear of Toronto, Vancouver, and Oakville-Milton.
According to MoneySense's new report Where to Buy Real Estate in Canada 2022, Toronto ranks 43rd out of 45 Canadian cities when it comes to value and buying conditions. Vancouver takes the top spot, followed by Oakville-Milton in 44th place.
MoneySense partnered with online brokerage Zoocasa to reveal the best spots to buy across the country and to shine a spotlight on these communities (offering today's first-time homebuyers a glimmer of hope in the process… if they're flexible on the location front, at least). The rankings are based on both average home prices and recent real estate price growth, with each city receiving a value score out of five. 
As it turns out, Greater Moncton, North Bay, and Quinte West and Hastings County are the best places to buy property in Canada this year. These spots offer benchmark home prices of $302,400; $385,100; and $547,500, respectively. While Greater Moncton may boast the highest benchmark price in the increasingly attractive province of New Brunswick market, home prices were still below the national average by around $425,000, as of December 2021.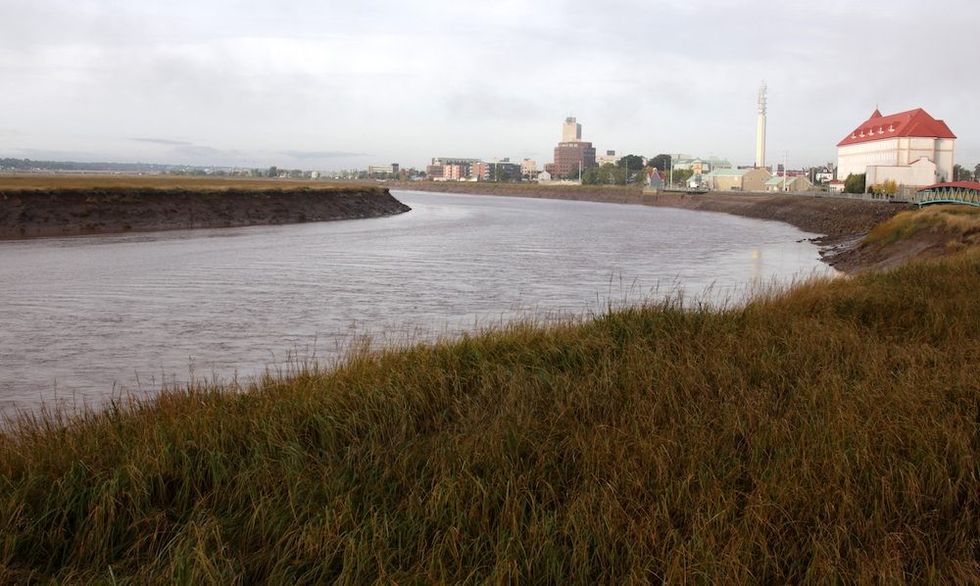 Meanwhile, the benchmark price of a home in North Bay has grown a shocking 88% in the past five years, highlights the report. But with a benchmark price of $385,100 in December 2021, houses were still priced roughly $343,000 below the national average and almost $640,000 less than what buyers could expect to pay in Toronto.
With its close proximity to the rapidly growing Prince Edward County, the area of Quinte and Hastings County has seen home prices jump a whopping 143% in just five years. In the past year alone, prices have jumped 34%. Home prices in the picturesque region, however, are still $200,000 less than the national average.
Coming as no surprise to many, Toronto received a value score of a mere 0.7 out of five. While prices have finally cooled slightly as of late, the benchmark price of a home in the infamously expensive city climbed to $1,023,020 in 2021. This figure was $295,146 above the national average and reflects a three-year growth rate of 34%. Only Oakville-Milton and Vancouver were found to be worse places than Toronto to buy property, with average benchmark home prices of $1,516,800 and $1,230,200, respectively.
READ: Home Prices Down Nearly $80,000 in Some 905 Markets Compared to April
The report also examined trends in Canada's real estate industry. The massive lifestyle changes that have characterized the past two years — from remote work and virtual school to pandemic restrictions — have changed Canadians' home-buying priorities, highlights the report.
In a departure from pre-pandemic times, the highest home price growth rate is no longer in Canada's big cities like Vancouver and Toronto. Now, the most rapid rates of price growth are found in surrounding regions, like Fraser Valley, Hamilton-Burlington, and Kitchener-Waterloo. At least, for now they are.
"The past two years have driven new trends in home-buying psychology, and as the pandemic recedes, we're moving into a transition period and seeing a more balanced market," says Lauren Haw, CEO and broker of record at Zoocasa Realty. "Some buyers are returning to city centres as they're called back to the office, while others are still looking coast-to-coast for the most affordable markets to buy in." 
Rankings are based on data collected at the end of March 2022, and interviews were conducted in March and April. Find the complete report and ranking list here.
Written By
Erin Nicole Davis
Erin Nicole Davis is a born and raised Toronto writer with a passion for the city and its urban affairs and culture.