Detached house prices in Metro Vancouver will go up by 15% in 2022, predicts realtor Bryan Yan, whose end-of-year predictions in past years have held up. The general industry feeling is that prices will keep rising due to another COVID wave, as well as low interest rates, a general fear of missing out, and the fact that sellers are making so much money that they're either buying up or downsizing.
"It's a rising tide lifting all boats — everyone is making so much money on their other stuff they sell it to buy something, or they downsize," says Yan. "They sell something for $8 million and buy something else for $5 million. Basically, what we are seeing is multi offer situations. Prices are going to come up, if they don't do anything about interest rates they will come up 15% this year."
Even in the dead of winter, Yan says the Vancouver market is non-stop. About 80 to 90% of buyers are locals, he says, and the hottest properties are turnkey houses under $2 million, which aren't easy to find. He predicts that the average price of any decent detached house in Metro Vancouver will be priced at around $2 million by the end of 2022.
READ: BC Real Estate Poised to Have Another White-Hot Year in 2022
The growth in house prices has been dramatic in recent years. In 2006, urban planner Andy Yan created a map of Vancouver that delineated the pricey west side from the east side with a "million-dollar line." By 2017, nearly all houses in the city had crossed that line. Only four years later, and a $2 million line is pushing further eastward. In the last year, 37 houses sold in the $3 million to $5 million range, east of Main Street, confirms realtor Bryan Yan. On the west side, in the same period, 557 houses sold in that range. Though the luxury end of the market has not seen the price increases that the middle-income market has seen, he adds.
Royal Lepage recently caused a stir with a New Year forecast that said the median price of a Metro Vancouver detached house would increase year-over-year in 2022 by 12%, to $1.893 million. The report cited lack of inventory as the key cause.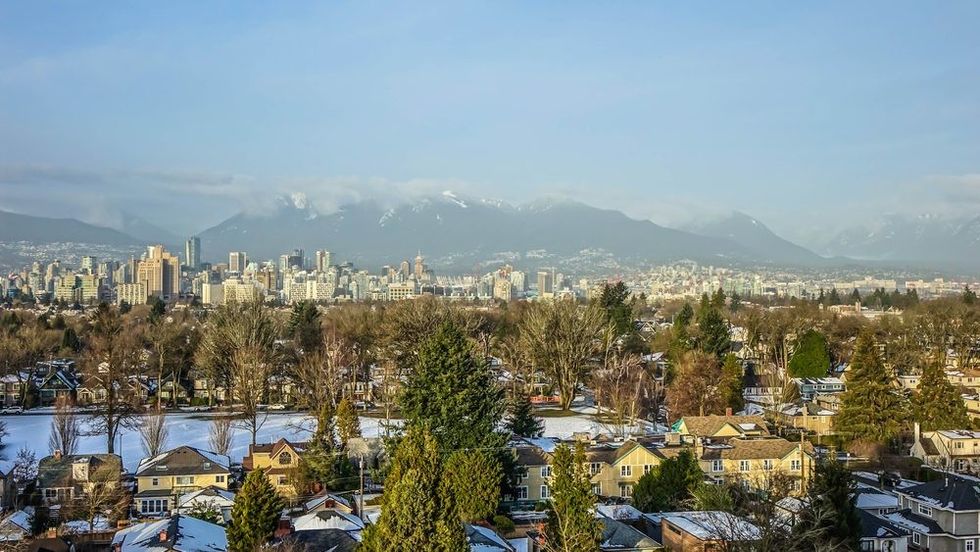 Bryan Yan thinks that figure is conservative, particularly on the east side of Vancouver. Part of the popularity of the east side is that single-family lots are more easily densified, and the market is strong for townhouses and duplexes. City council recently voted in favour of rental buildings on major arterials that can go as high as six storeys (with a share of below-market units), as well as rental buildings up to four storeys that would replace houses on nearby side streets. Yan says this change for more rental density will most impact the east side and help elevate land prices, bringing the average detached house to $2 million.
But, he adds, the detached house market is strong throughout the entire region.
"A house in Richmond had 34 offers, and that was a couple of weeks ago. Can you imagine? This stuff is moving like toilet paper."
Interest rates were expected to go up in April, but with the arrival of Omicron, the expectation is that interest rates will stay low. That continued low rate motivates buyers to get into the market, as they fear missing out on those record-setting rates.
Yan, who is 56, purchased his first property at age 19. A Metro Vancouver property generally doubles in price every seven years, he says.
Because he can't gauge the future prices of presale condos, that's a tougher category to predict, but he says strata units will likely go up at least 10%. He predicts townhouses will go up at least 15% because there's so much demand for them.
The high-end market is slow because the offshore buyers who drive that market are staying away, he says. Yan's usual clientele is looking for expensive properties on the west side, but that market has stalled. Some of his buyers are from Hong Kong, looking to buy presales. But they're not the majority.
"Most people think they can time the market, but you can't. I will tell my clients, 'if you can afford it, and the bank will lend you the money, buy it. You won't get another chance.' When the banks are willing to lend you money, celebrate. Buy the damn thing."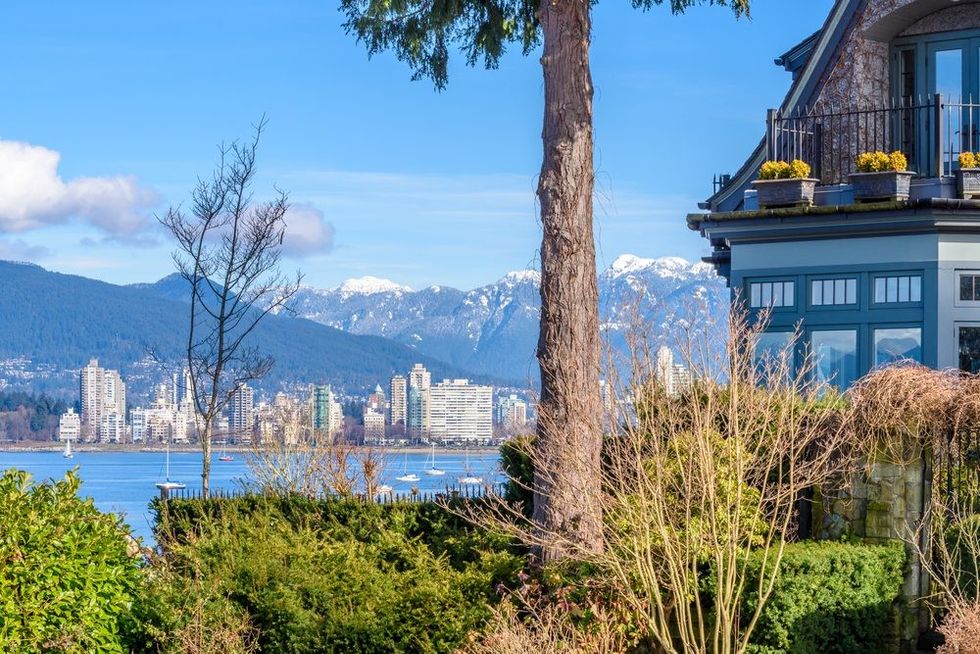 Developer and urban planner Michael Geller, who in the 1970s managed the social housing program at Canada Mortgage and Housing Corporation, says housing prices in Metro Vancouver are a snowball that will only get bigger. Lack of affordable housing will continue to plague the region as demand grows due to immigration.
"I think they've doubled in the last six or seven years, and it is crazy," says Geller.
He cites five reasons why prices will remain high: low interest rates that will stay low, parents financing their adult children with several hundred thousand dollars for down payments, high municipal fees that are tacked onto each project, climbing construction costs, and lack of adequate supply. He doesn't believe we can simply build our way to affordability because housing demand in markets such as Vancouver and Toronto will stay insatiable. That means the solutions are in the hands of policy makers who can create housing models that are specifically designed for affordability.
"When immigration gets going and students come back, and as we try to make cities more attractive, we are going to start seeing increased demand. And the line I agree with all the time is we aren't creating the right supply. I agree with that."
Geller, who has given frequent talks on affordable housing, cites five solutions. Those include giving developers breaks on having to build pricey parking and building better transit options instead, the creation of financing models that already exist in Canada and other countries, government support of the non-profit housing sector, faster permitting approvals times, and freeing up swaths of land that is available to densify but is being wasted as parking lots instead. We could also add onto existing one-storey buildings where possible and create density without tearing everything down.
READ: When it Comes to Purchasing Property as a Group, People in BC are Fearless
In terms of financing models, he cites the shared-equity home ownership programs common in the UK, where banks provide mortgages to non-profit housing groups. For example, a person purchases one-third of a condo from a non-profit developer and property manager who retains ownership of the remaining two-thirds. Over time, through rent, they acquire more of the unit until they own it outright.
It's better known as "stair-casing," because you are climbing the stairs to ownership.
Another model is the shared appreciation mortgage (SAM), whereby a person shares the appreciation of the property with the lender upon selling, in addition to paying off the mortgage. This arrangement works for buyers who can't afford the upfront cost of the down payment. Typically, homebuyers pay a reduced interest rate on the loan.
"The interesting thing is that this is a model most developers use when they create developments. With only a couple of exceptions, all of the projects I did were developed with other people's money. I paid a higher interest rate, but they didn't get [their money] back till the end, and I gave them a percentage of the profits. You can do the same thing with homebuyers.
"If a family member came to me, I might say, 'I will lend you $300,000, and you don't have to pay interest now, but it will accumulate, and in five years, when you sell it, it will be worth more, and you will pay me the interest plus a percentage of the increased value. That is happening. It's quite common in the states."