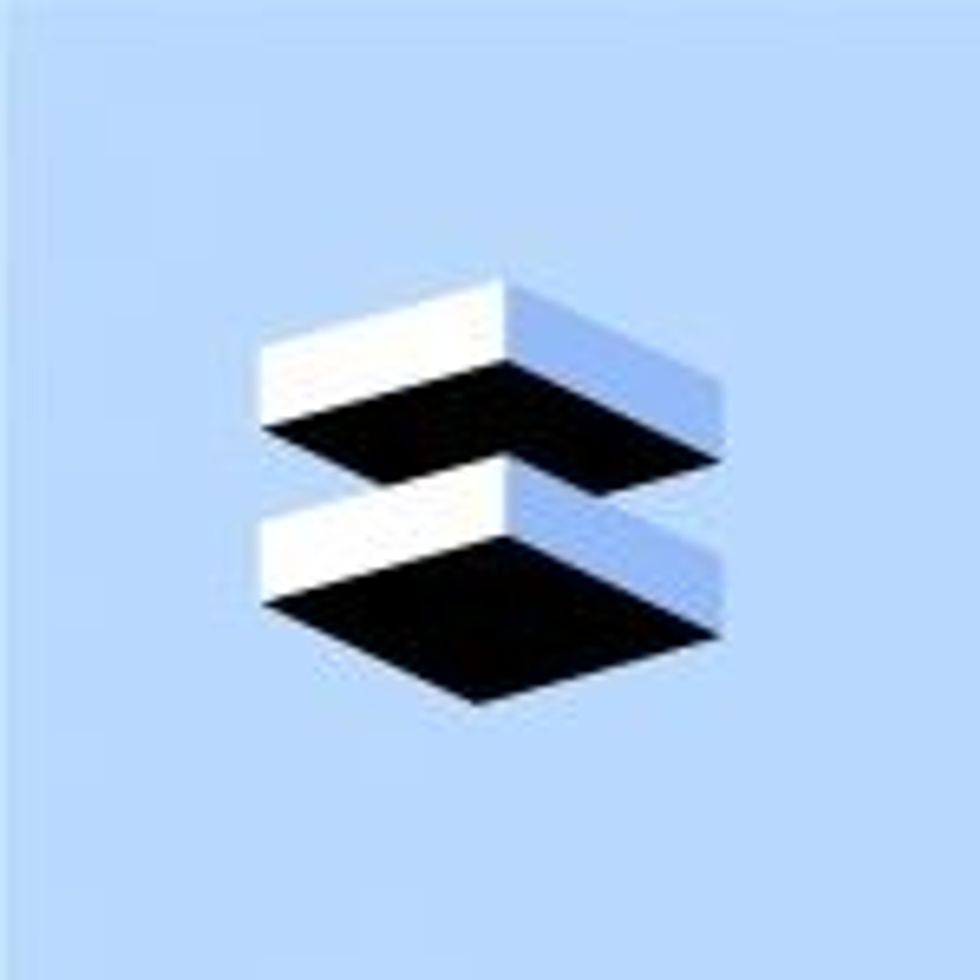 Written By
STOREYS Editorial Team
As summer approaches, so too does peak cottage season. And while sales may be slowing in Muskoka, prices on coveted property types continue to rise.
According to new data from the Canadian Real Estate Association (CREA), residential non-waterfront sales activity recorded through the MLS System for the Lakelands region totalled 530 units in April, a reduction of 34% from the same month the year prior.
Similarly, waterfront sales were down 58.7% from the same period, totalling 104 units last month. 
"Supply levels are still at historical lows, which means that if we see a continued moderation in sales activity there is ample room for the market to absorb a welcome increase in available listings," says Chuck Murney, President of the Lakelands Association of Realtors. "Prices are still trending near all-time highs but have begun to show signs of topping out."
READ: Cottage Country Charm and Modern Flair Coalesce At Kahshe Lake
One a year-to-date basis, residential non-waterfront sales reached 1,819 from January through April; that's a 25.1% decrease from the same four months the previous year. On the other hand, waterfront sales experienced an even sharper decrease — 50.1%, with 322 total units sold.
The median price last month for non-waterfront property sales was up 17.2% from April 2021, hitting $750,000. More comprehensively, the year-to-date residential non-waterfront median price hit $800,000, up 23.1% from January through April 2021.
Waterfront properties saw their median price increase 26.4% in April, reaching $1,202,500, while the year-to-date median price for this housing type hit $1,175,000, up 30.6% year-over-year.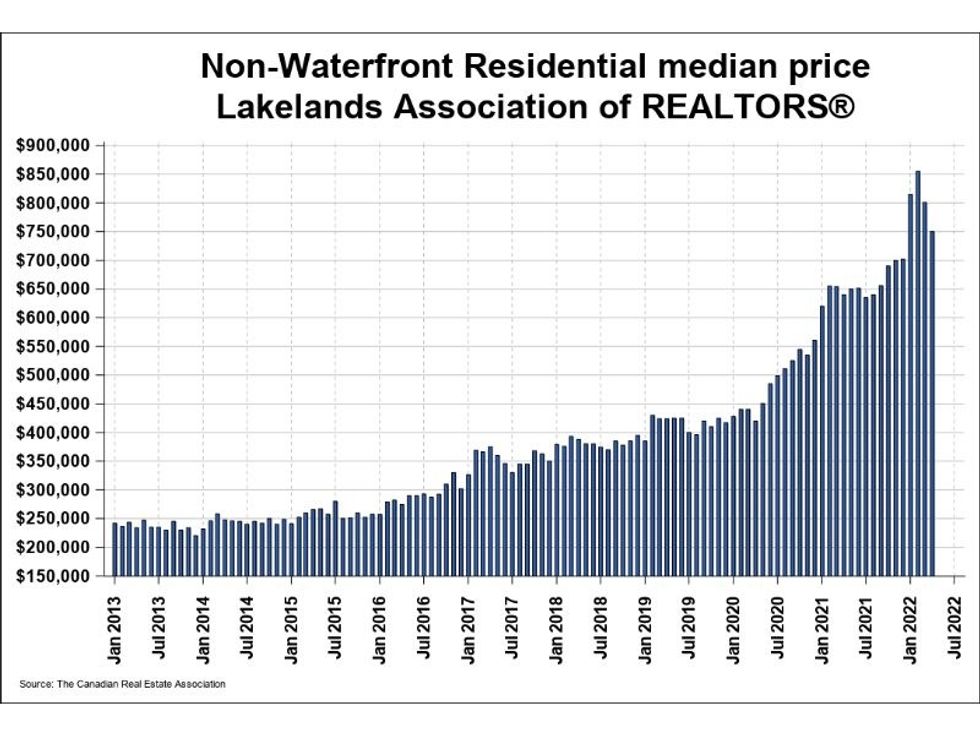 "Sales for both waterfront and non-waterfront properties came in well below last year's record levels and were hovering around the average for this time of year, with activity for non-waterfront homes faring slightly better between the two," Murney says.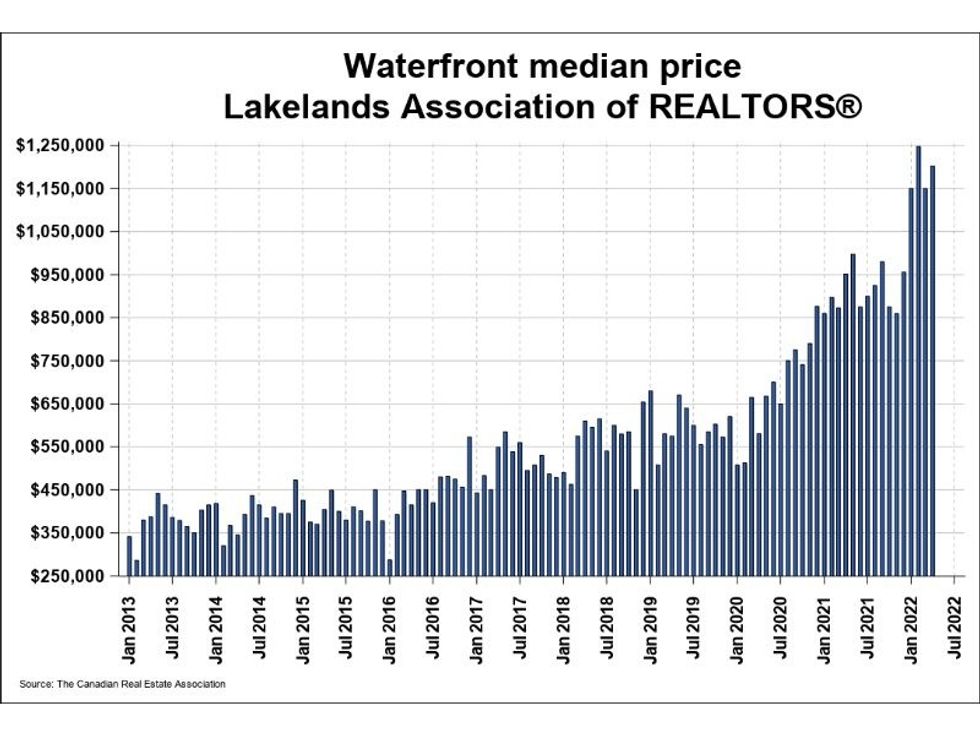 Year-over-year non-waterfront sales reached a total dollar value of $458 million last month, a 20.7% decrease from the previous year. Dropping 43.1% from the same period in 2021, the total dollar value for waterfront sales was $162.7 million.
The MLS Home Price Index (HPI) — which tracks price trends more accurately than can be done using average or median price measures — shows the single-family benchmark price was $761,600, a 21.4% gain year-over-year, townhouses/row units were up 23.8% to $656,900, and apartments — which show the largest increase — were up 34.8% from April 2021; the benchmark was $594,400.  
"It is clear there is a current pause in the frenetic market activity over the past two years," says Ross Halloran, Broker and Senior VP sales at Halloran & Associates, Sotheby's International Realty Canada. "It is notable however, that despite this year-over-year overall dip in unit sales, Lakelands North (which comprises most of cottage country including Algonquin Highlands, The Archipelago, Bracebridge, Dysart et al, Georgian Bay Township, Gravenhurst, Highlands East, Huntsville, Lake of Bays, Minden, Muskoka Lakes, Parry Sound, [and] Severn) still saw a 38.7% year-over-year increase in average sold prices."
Halloran explains this increase has been driven by chronic low inventory paired with sustained interest from buyers.
"While some might welcome a break from the recent above list multi-offer patterns, I suspect it is just another calm before the storm, when low inventory meets pent-up buyer demand that can't be fulfilled," Halloran says. "As the wise old real estate agent sages in cottage country will always remind you… 'God isn't making any more waterfront properties'."
Cover photo: 29 Island 21KL Boyd Island, Gravenhurst, ON (Halloran & Associates)
---
This article was produced in partnership with STOREYS Custom Studio.
Written By
STOREYS Editorial Team