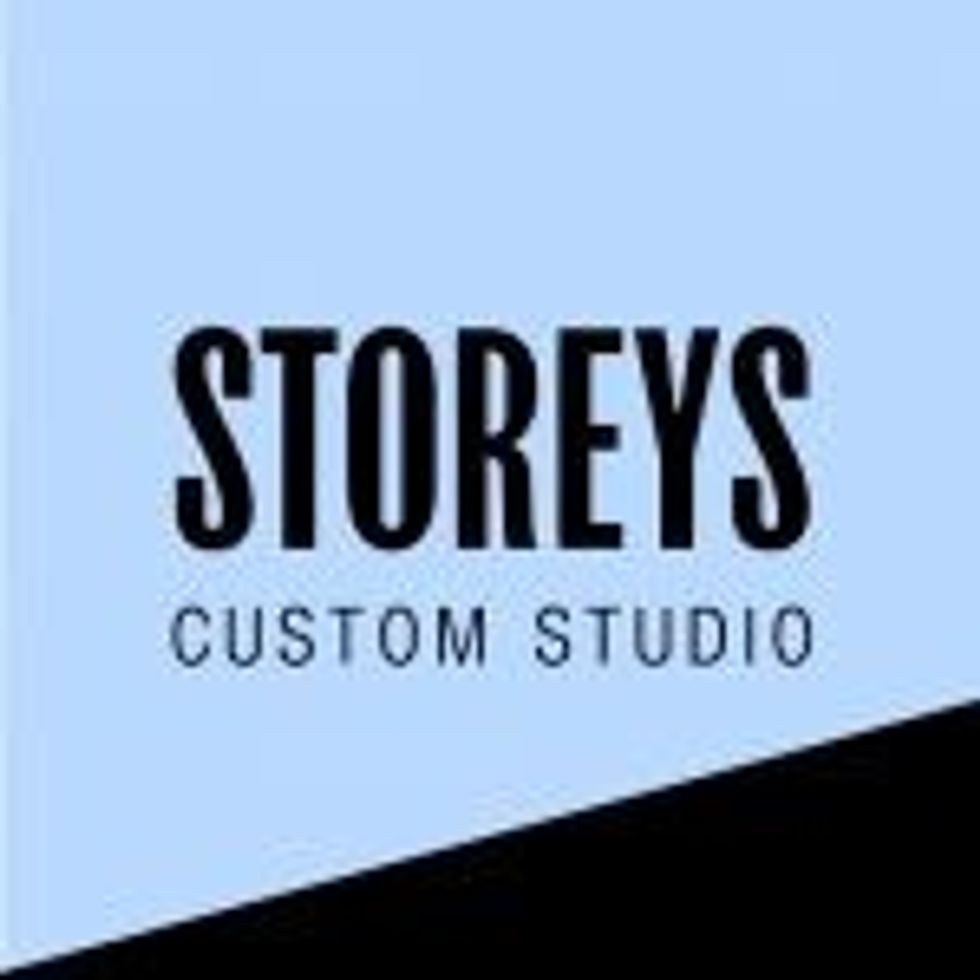 Written By
STOREYS Custom Studio
When searching for a new home, trying to decide which of Toronto's unique neighbourhoods you'd like to live in can be a bit daunting. But this difficult decision is not one the future residents of Raglan House will have to face.
Now on sale, the 28-storey, 320-suite condominium sits at the convergence of five of Toronto's most venerable neighbourhoods — Bathurst and St. Clair West, Cedarvale, Humewood, Wychwood, and Forest Hill. The development's first 100 purchasers will benefit from an enticing incentive from developer Camrost Felcorp, which will see them get up to $92K cash back when the sale closes.
Each of Raglan House's surrounding communities boasts a different offering that will ensure residents never have to venture far for what they need — or for what they want.
Directly south of the new condo, which is located at 77 Raglan Avenue, the Bathurst and St. Clair intersection offers every conceivable convenience — Loblaws, Shoppers Drug Mart, Starbucks, a corner store, and a public library, to name just a few. Streetcar and bus stops are right at the intersection, while St. Clair West station is a short three-minute walk away.
Some of the city's best schools, including St. Michael's College School, The Bishop Strachan School, and Upper Canada College, are a matter of minutes' walk away.
READ: This Toronto Neighbourhood is About to See a $4-Billion Enhancement
To the north lies Cedarvale, the gateway to greenery. Venture into the neighbourhood's namesake park and find yourself on the Beltline trail, a scenic nine-kilometre hiking and cycling path that winds through midtown Toronto. Or, make use of the park's tennis courts, sports fields, and baseball diamond. Beyond green space, this neighbourhood is home to the high-end boutiques and delectable renowned and international restaurants that line Eglinton Avenue West.
Across Vaughan Road, the lush landscape continues into Humewood. While Cedarvale Park offers ample active amenities, Humewood Park features paved paths and the wonderful woodlands that give the neighbourhood its nickname — "The Woods." The area is characterized by historic homes and tree-lined streets, which make for an idyllic stroll as you head to the shops, markets, and restaurants of Wychwood.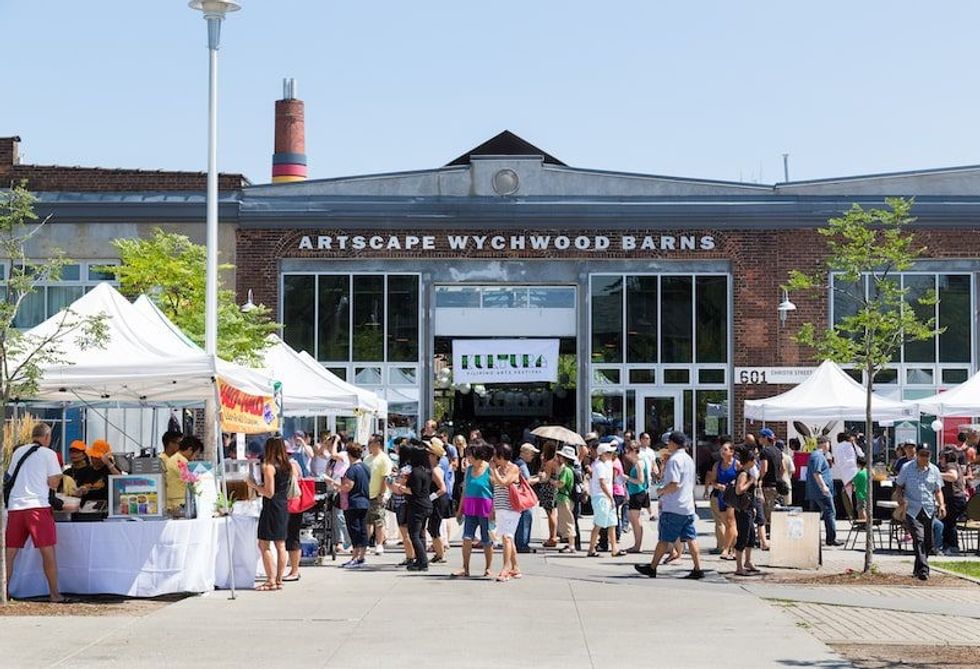 Wychwood's St. Clair West strip, dubbed Hillcrest Village, is teeming with local cafes, boutiques, and bakeries that Raglan House residents are sure to frequent. The crowning jewel of the neighbourhood is Artscape Wychwood Barns, a cultural hub and event space that runs a year-round farmer's market and community gallery.
At the northern reaches of the area lies Forest Hill. Characterized by affluent homes, manicured gardens, and wide winding streets, the picturesque neighbourhood is one of Toronto's most prestigious. It's home to Forest Hill Village, a cluster of shops and restaurants that makes one feel they've been transported to a quaint small town.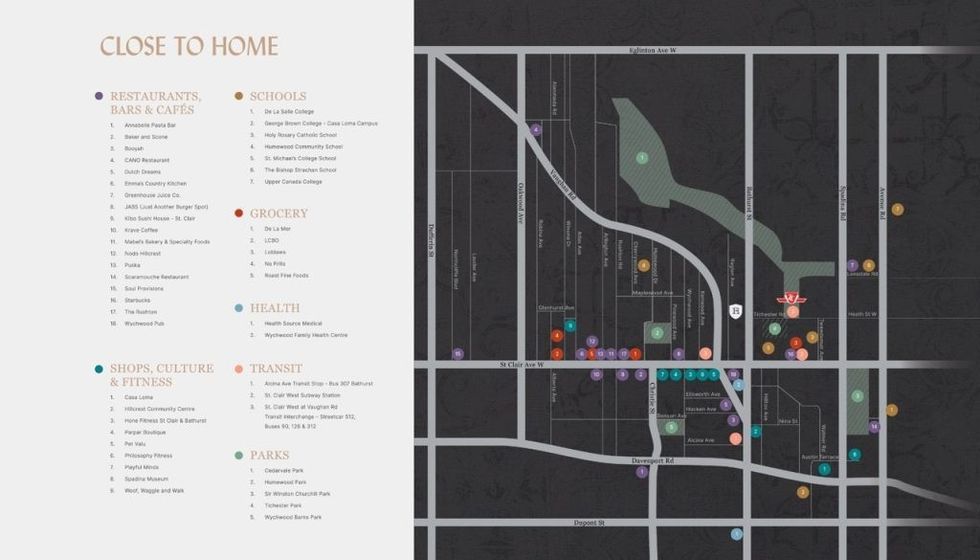 In addition to the storied communities that surround Raglan House, the condo is part of a future $4-billion master-planned neighbourhood, which will see 15 new buildings spring up in the area over the coming years. Designed by IBI Architects, Raglan House's limestone and brick podium will blend seamlessly into the illustrious surroundings, while a modern metal and glass tower rises above.
While "location, location, location," is the golden rule of real estate, Raglan House itself offers much more than a sought-after address. Stunning suites, which start at $800K for a one-bedroom, will offer luxurious features, like Miele appliances, quartz countertops, and private balconies. Enviable amenities, including a fitness auditorium, massage room, rooftop BBQ, and a private dining room, will span two floors.
To learn more about Raglan House, and to register, click here.
---
This article was produced in partnership with STOREYS Custom Studio.
Written By
STOREYS Custom Studio
Content by STOREYS Custom Studio is created in partnership with companies and brands looking to tell their own stor(e)y.