In the GTA, soaring home prices aren't the whole story. The real issue is supply — there simply aren't enough properties to meet demand, sparking bidding wars and market madness.
Pre-construction, however, is essentially reserving the supply of the future. 
It's the ideal opportunity for investors, with no near-term solution in sight for supply issues. And for buyers, pre-construction means locking in a future home without a bidding battle – and without watching a dream place's price rocket out of reach. Another reason this route works, especially now? Interest rates are expected to trend upwards in coming months.
This year brings Lawrence Hill Urban Towns to the pre-construction market, an upcoming North York collection of luxury townhomes by Kingdom Canada. With this project, couples and families can buy into a thriving area rich with shopping, dining, and cultural attractions, as well as gardens, parks, and trails for a refreshing break. The lifestyle is one of first-class urban energy with green spaces to explore. 
*Map reflects Lawrence Hill Urban Towns building site. Visit the Presentation Centre at 864 York Mills Road (just west of Don Mills Road).
Investors know this neighbourhood has value for generations; it's connected to the rest of the GTA and downtown core by the 401 and DVP, and is linked by exceptional transit options, including two LRT stations arriving in the future. These "good bones" are the foundation of long-term real estate investments.
Starting from the low $1,000,000's, financing offers a competitive 15% deposit structure, instead of the typical 20%. Meanwhile, the builder behind these luxury towns, Kingdom Canada, develops its projects based on its four pillars: Reach higher, Be better, Think deeper and Build a better world. This vision drives Kingdom's commitment to quality — not just for today, but for generations to come.
Materials Matter: Concrete Versus Wooden Frames
Most homebuyers don't ask what's in the walls — especially for a new build, when materials and labour are expected to be up-to-date and comparable across builders. But not all construction is created equal. 
Lawrence Hill Urban Towns will be one of the first concrete-built townhome communities in North York, bringing forward a structurally-superior technique that boasts numerous benefits to the people and families that live there. Typical condo townhomes are "stick-built," which means constructed around a wooden frame.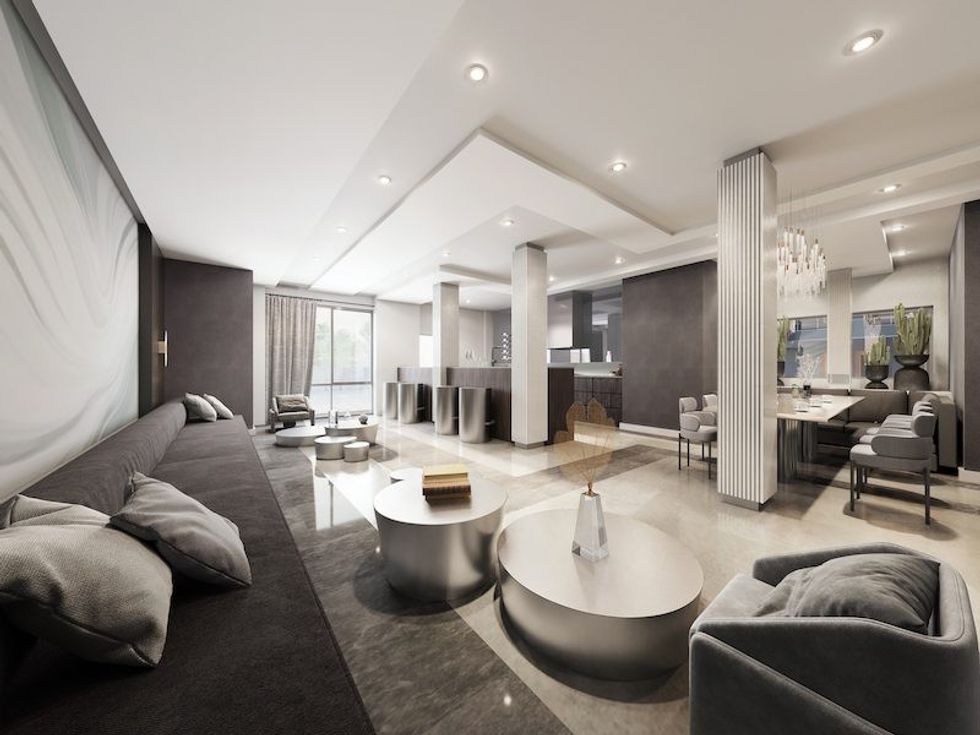 First of all, a reinforced concrete structure makes indoor air cleaner. It limits how much air circulates between units, is mold-, moisture- and mildew-resistant, and reduces odours in the building.
Secondly, concrete has twice the soundproofing of typical wood-frame structures. Concrete floors have zero vibrations, silencing everything from neighbouring units to street noise.
Concrete is also fire-resistant, reducing damage to a building by up to seven times when compared to wooden frames. With this increased protection against fire — as well as other severe weather events — insurance premiums are typically lower.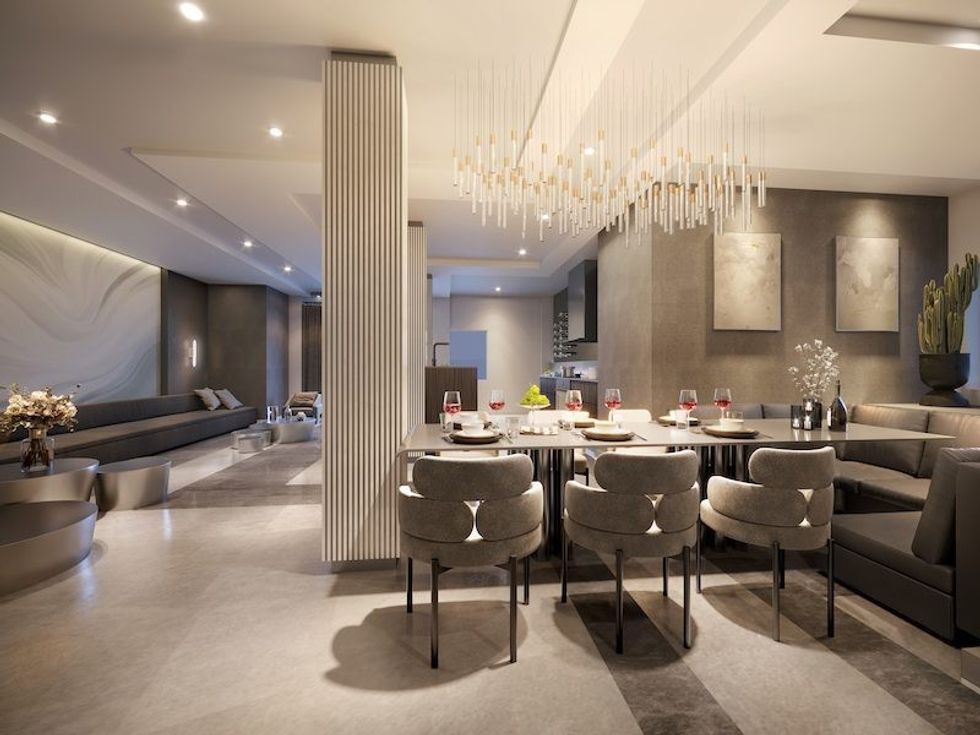 And lastly, all these features add up to a solid long-term investment: lower maintenance costs and insurance, and higher long-term home value. If and when it's time to sell, this solid construction will be what sets Lawrence Hill apart.
Urban Lifestyle, With Space to Grow
After years of lockdowns and pandemic restrictions, Torontonians know the restorative value of outdoor space. 
Lawrence Hill Urban Towns will offer residents three types of outdoor living spaces: garden patios, wraparound balconies, or massive rooftop terraces with barbecues and tree canopy views. In addition to an onsite parkette, these private enclaves offer a quiet retreat from the excitement of the neighbourhood.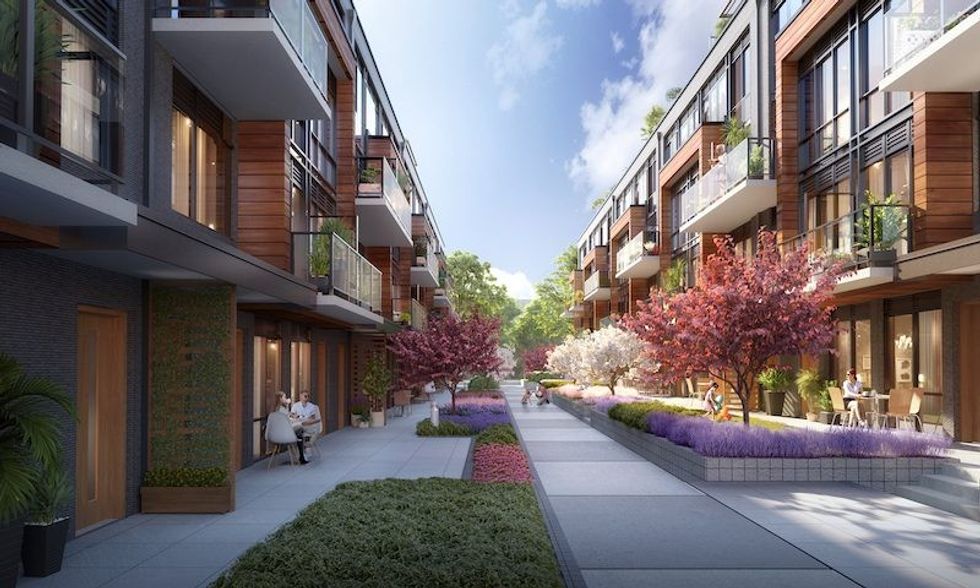 Steps away, the Shops at Don Mills boasts premiere, world-class retail and hospitality in a refreshing open-air environment. Also nearby: Bayview Village, Fairview, Eglinton Square and Yorkdale Malls. The Ontario Science Centre and Aga Khan Museum elevate the area with fascinating, evolving learning experiences, while green spaces include Edwards Gardens, Charles Sauriol Conservation Area, E.T. Seton Park, Sunnybrook Park, and Moccasin Trail Park.
For buyers looking to upgrade from a downtown condo — but who remain eager to stay in the city — Lawrence Hill Urban Towns keep the urban lifestyle within reach, while offering more space to grow. For investors focused on long-term value, superior quality and a hyper-connected location boast returns for years to come.
And in its pre-construction phase, now is the time to reserve future supply — before it disappears in a hot market.
Kingdom Canada is hosting a free webinar about this development on February 24th at 7:30 p.m. To sign up for the event, click here. To learn more, book an appointment or visit lawrencehillurbantowns.com.
---
This article was produced in partnership with STOREYS Custom Studio.