There are now calls for a public inquiry and heightened transparency after a drug and money laundering investigation called "Operation Mad Money" shows links to the Greater Toronto Area (GTA). 
The investigation reveals connections between illegal marijuana sales and Toronto's red-hot real estate market, as CTV News Toronto reports. 
Led by the Calgary Police Service, "Operation Mad Money" spanned from British Columbia (BC) and Toronto to China. The investigation is part of an initiative to seize millions in alleged drug profits that found their way to money service businesses in the GTA. These dollars were then passed along from these businesses to people trying to buy homes in the region. 
For would-be first-time homebuyers who are priced out of the GTA at increasing rates, this news — and the reality that laundered money could be responsible for jacking up already sky-high home prices — hits particularly hard.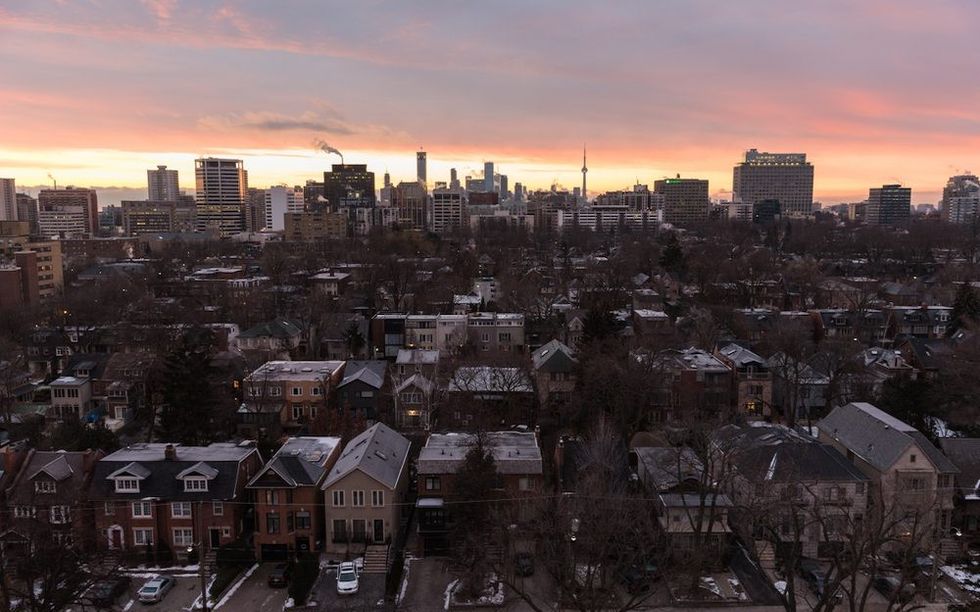 Extent of Dirty Money's Impact on GTA Market Still Unknown
As CTV reports, retired Royal Canadian Mounted police officer and money laundering expert Garry Clement says that Ontario should take a page from BC's book and demand a public inquiry to reveal the extent of the impact of laundered money on the province's increasingly unattainable housing market. In BC, a public inquiry called the Cullen Commission into Money Laundering found a 5%(!) surge in home prices as the result of a scheme whereby drug money was laundered through government-licensed casinos. 
But Peter German, Acting Director of the Vancouver Anti-Corruption Institute, says an inquiry isn't necessarily the be all and end all — far from it. German is a lawyer and former Deputy Commissioner of the RCMP and is well known for reports he wrote for the Province of BC, "Dirty Money" and "Dirty Money – Part 2," which form part of the terms of reference for the Cullen Commission.
"Public inquiries are designed to shed a light on a problem and propose solutions; they are not a panacea," says German. "The downside is that they can be lengthy and costly and their recommendations may not be timely. The Charbonneau Commission in Quebec was a noticeable exception. If government already knows what the problem is, then developing a framework to deal with it may be preferable. That would include prevention and enforcement."
Real Estate Connection Found From Undercover Pot Purchase
Well, it's safe to say that "Operation Mad Money" definitely uncovered a problem.
According to a motion filed in the Ontario Supreme Court, "Operation Mad Money" began when a Calgary police officer purchased marijuana from illegal websites BudExpressNow and Cheapweed. 
Court documents reveal that the unlicensed sites did more than $3M in business through feeder accounts. Electronic bank transfers were accompanied by explanatory notes like "weed guy" and "ed and bills." Law officials witnessed the funds get deposited in bank accounts in Edmonton, then tracked some of that cash to three properties outside of Vancouver where it was used to pay a cool $1.38M in electricity bills. 
Naturally, these weren't regular electricity tabs we're talking about. While these cannabis-filled properties did indeed have Health Canada licenses to grow about 5,000 marijuana plants, a 2020 police raid revealed almost four times as many. Currently, B.C.'s Office of Civil Forfeiture is applying to seize those properties.
According to CTV, in documents filed in Superior Court, authorities claim that the profits of the operation ended up in the hands of GTA money service businesses that sent money to Chinese nationals interested in getting into the lucrative Toronto real estate market. The documents allege that Chinese nationals repaid the money in China, side-stepping Chinese currency controls that prevent money from easily being withdrawn in another country.  
Now, Ontario's Attorney General is applying to seize around $3.7M in bank accounts that allegedly contain money generated from the illegal marijuana sales. The accounts reveal suspect activity, according to the court application, with a pattern of large deposits made in round numbers.
The allegations are currently in civil court. 
In a recent court hearing, a lawyer for one of the recipients of the money said they are "innocent bystanders" and believed everything was legal. They had no idea that the cash deposited in their accounts came from illegal weed, says the lawyer, according to CTV.
Whether they knew or not, the reality remains that the trail of dirty money leads right to the GTA's booming real estate market. And, in a market characterized by dwindling supply and record-breaking prices, that's not doing today's young homebuyers any favours.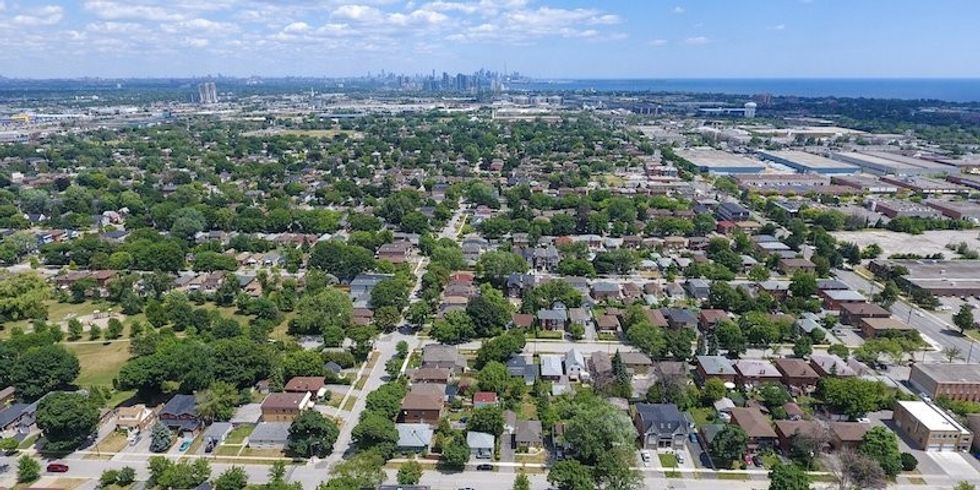 Sadly, there is more laundered money in Canada's real estate market than Canadians may be aware, cautions German.
Uncovering the "Toronto Model"
"We shed light on the Vancouver Model in 'Dirty Money.' 'Mad Money' may reflect the Toronto Model," says German. "What we are seeing now in Ontario appears to be very similar to what we witnessed in Vancouver, with the exception that casinos may not be part the equation. In 'Dirty Money,' we cautioned that money service businesses, cryptocurrency, cannabis, and most cash based businesses may be vulnerable and may be used in conjunction with underground bankers."
The solution to curbing dirty money finding its way into the real estate market is centred on transparency, says German.
"Knowing who is the beneficial owner of property is critical; British Columbia just created Canada's first beneficial ownership registry," says German. "To be effective, the information inputted into a land (or corporate) registry must be verified or verifiable, otherwise the moniker of 'garbage in – garbage out' may apply. Registries must also be public, subject to narrowly defined restrictions, to allow for review by the media and by interested parties."
In addition, German says that is is critical that all components of the real estate market be subject to regulatory oversight by FinTRAC, Canada's financial intelligence unit, and by provincial regulators. "Finally, law enforcement must have the resources and training to tackle cases involving money laundering in real estate," he says.
From the sounds of things, the time to get serious about this was probably yesterday. In the meantime, the GTA can use all the help it can get in cooling its out-of-control market. Cracking down on dirty money in real estate is just one piece of the puzzle.