Nicola Wealth Real Estate's partnership with Montoni Group to purchase a piece of prime industrial real estate in Montreal is a signal that the city's sector can run with the big boys in Toronto and Vancouver.
"When you look at Montreal, it's the second-largest city and economy, and the second-largest industrial market, in Canada," said Ron Bastin, Director of Acquisitions at Nicola Wealth Real Estate, a division of the wealth management firm. "Right now, it has very strong market fundamentals and strong demand for industrial space, and we expect that for the next 18-24 months, maybe even beyond that. Supply is constrained there — the actual vacancy rate is closer to 1% — and that puts upward pressure on rental rates. There's really strong liquidity with more investors coming to that market. They see Montreal as a great market to go and invest in."
The two-storey, 140,000 square foot facility, which also has flex office space, sits on a nine-acre site in Saint-Laurent, a northern borough on the Island of Montreal, and is already fully leased; but whenever there are vacancies in Montreal's industrial sector there's no shortage of potential tenants jockeying for those precious leases. In fact, Bastin says bidding wars are commonplace.
READ: Is Now the Right Time to Be Offloading Industrial Assets?
"The year-over-year rental growth is 25% in the industrial sector, so there's a significant mount of upward pressure on rental," Bastin reiterated. "The average rate is $9 per square foot on small bay, but they're significantly above that for large bay, where you're into the low double digits."
Bastin added that Nicola Wealth Real Estate isn't done in Montreal and will have more announcements in the next few months.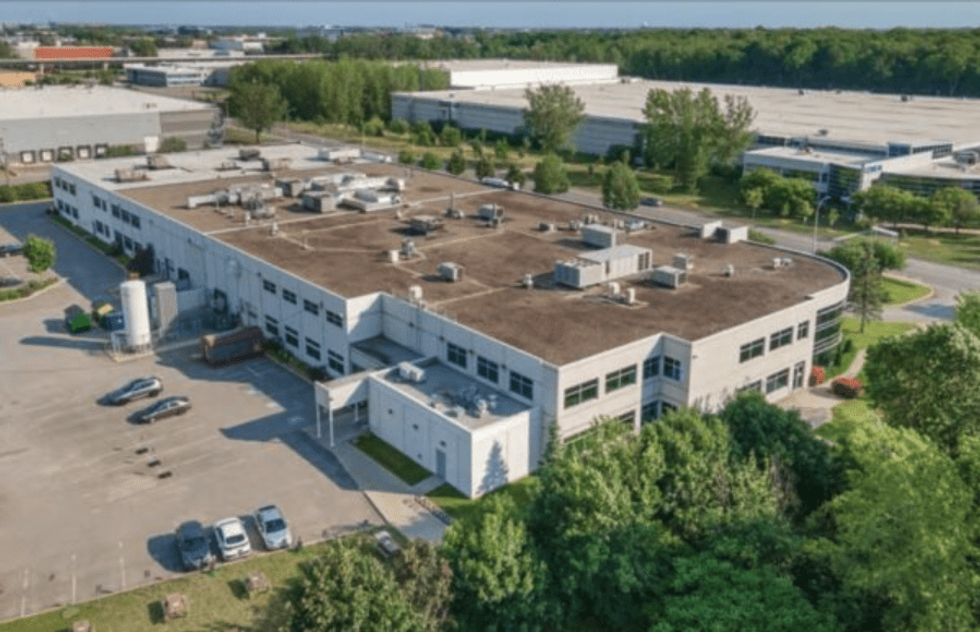 The investor's foray into the Montreal market doesn't surprise Altus Group's Ray Wong, who says the city's industrial supply has fallen well short of demand and attracted a lot of investor attention as a result.
"For them to come into the marketplace, it's because there's higher availability than in Toronto and Vancouver. But it's similar to trends in Vancouver and Toronto, so the challenge in Montreal is not keeping up with demand," the Vice President of Data Operations and Data Solutions at Altus Group said. "The scarcity of supply is pushing rents up, like it has in Vancouver and Toronto, so investors are coming to the marketplace. Montreal has grown in strength in the last number of years, especially on the industrial side."
Montreal's industrial inventory is older than it is in Vancouver, which, juxtaposed with the dearth of availability, makes the cost of land and rental rates comparatively easier to absorb for investors and renters alike.
Manufacturing is in decline across North America, however, it's been supplanted by demand for warehouse space, and while much of the reason pertains to an explosion of e-commerce, brick and mortar retailers are by no means out of the game just yet. Not even close.
We've seen this trend for a while with brick and mortar retail," Wong said. "Depending on the retail locations, especially from an inventory standpoint, it's a lot cheaper to store in a warehouse than in a downtown retail store. There's a movement to try to utilize warehouses to improve the cost of storage items."
Neil has covered housing and real estate for a number of years as a Toronto-based journalist. Before joining STOREYS, he was a regular contributor for the Toronto Star, Toronto Sun, National Post, Vice, Canadian Real Estate Wealth, and several other publications. Have a real estate story? Email him at [email protected]