Rising in one of Toronto's most coveted, creative, and — there's no other way to describe it — cool pockets, a boutique mid-rise is gearing up to welcome its new residents.
Bringing just 65 suites to the corner of Keele Street and Vine Avenue, Junction SQ Condos has been made for those who have an eye for all the best in parks, eats, entertainment, and exploration opportunities.
Coming to The Junction via Block Developments, the five-storey building promises a chic exterior, a contemporary interior, and amenities to swoon over.
With sales launching in early 2022, Junction SQ Condos presents a rare opportunity to own in a neighbourhood that blends history with modernity; tradition with eclecticism. 
See, for those keen on living where there's always something to do, 410 Keele Street is the perfect address. From the balcony or terrace of each suite at Junction SQ, a gentle stone toss in any direction would hit a mouthwatering eatery: Roux; Taste Seduction; Nodo; The Hole in the Wall.
Those who prefer the organic things in life will appreciate the building's proximity to Sweet Potato, an independently-owned and beloved natural grocer just down Vine Avenue. Organic Garage — also health-centric — is nearly as close and, in the same parking lot, LA Fitness offers a place to pair those high-quality eats with a solid workout.
But, realistically, residents of Junction SQ are much more likely to choose their in-house amenity offerings over those outsourced, any day of the week. Across 2,799 sq. ft. of space, the building will serve up a fitness centre, a weight training area, and a dedicated yoga zone. This is in addition to the party room (complete with a fireplace), the rooftop terrace, the outdoor lounging area, and the shared dining space.
Another communal area of particular note at Junction SQ is the ultra-modern lobby. Featuring "refined industrial design," the aesthetic of the building's entrance was inspired by the Junction neighbourhood's storied past — raw materials including blackened bricks, oil-rubbed metal, and cast plaster forms bring a dramatic, warehouse-inspired look to the open-concept space.
Speaking of The Junction's history, we'd be remiss not to highlight how the area's prior years have impacted its present-day personality. Once a place of alcohol bans, railway passages, and livestock companies, the streets flowing through The Junction today boast some of the city's best bars and restaurants, local butchers and bakeries, and the ever-convenient Stockyards. This retail space, which years ago served as the place to sell livestock, is now a central hub for clothes shopping, dining, and stocking up on fresh groceries.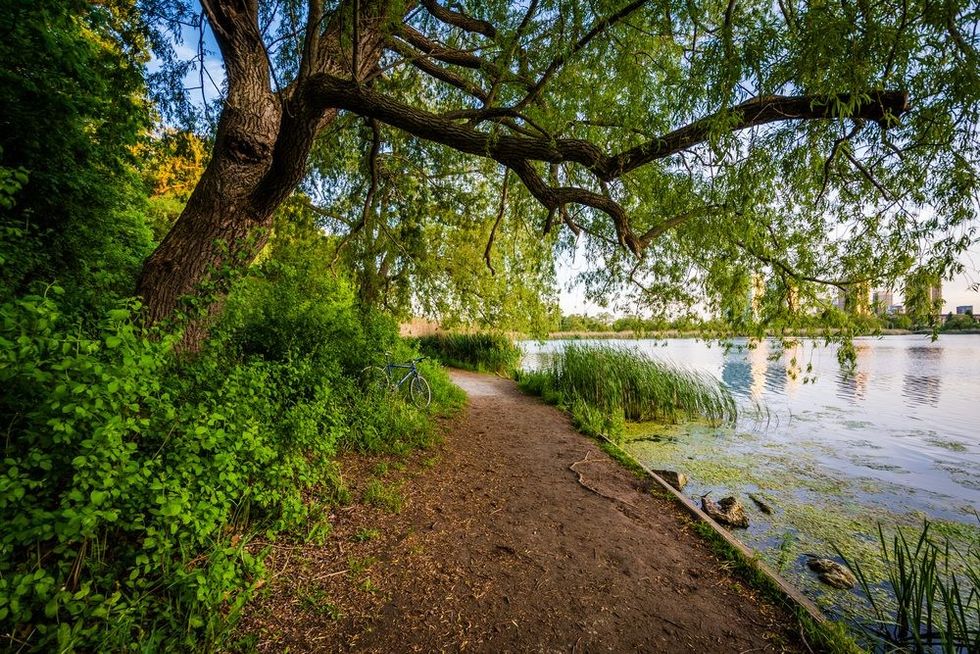 Also historical to the area, High Park waits just five-minutes south of Junction SQ's address. Offering a respite from the city's hustle and bustle, the massive green space welcomes future residents for a weekend stroll, a morning jog, and even the opportunity to skate on the frozen Grenadier Pond in winter. An easy walk from the new building, High Park also encourages wheel-powered activity: rollerblading and cycling are must-tries, while the park's main roads lead right down to the waterfront's Martin Goodman Trail.
At the end of a big day of exploration, Junction SQ invites residents back to all the comforts of home… and then some. For example, before retiring, residents will certainly opt to spend time on the lush and landscaped terrace, which serves as the ideal backdrop for reading a novel or connecting with friends. Dinner can be whipped up at any of the outdoor BBQ stations, which encourage fresh air to be savoured until well after the moon rises.
Finally, residents will close their days by returning to their own suite among an exclusive 65, which range from studio to three-bedroom types. Styled with the same contemporary-meets-industrial aesthetic found throughout the rest of the building, these private, open-concept spaces serve the ideal combination of minimalistic and cozy.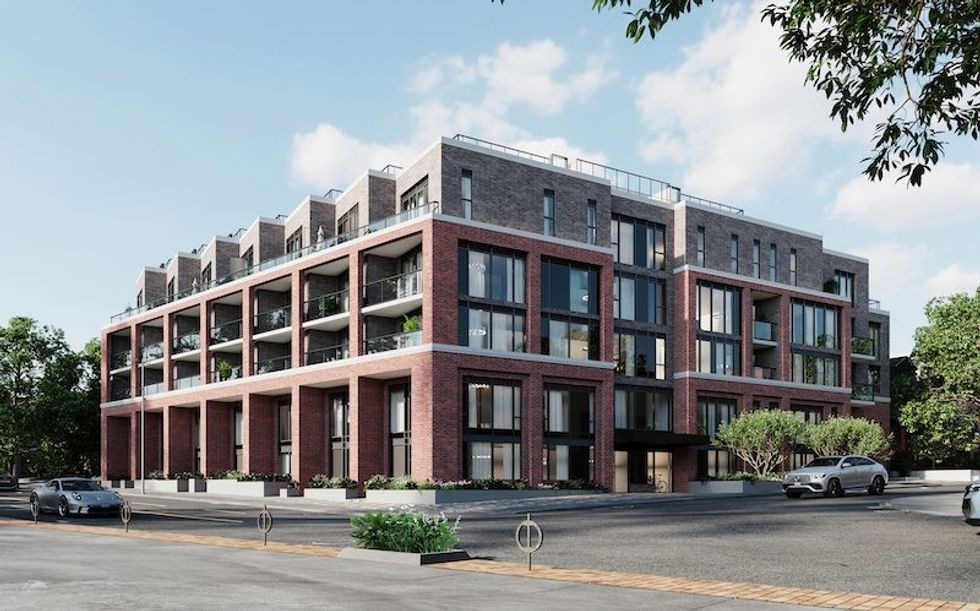 Ideally situated near Keele and Dundas, Junction SQ Condos is easy to get to (and from), whether that be in relation to elsewhere in the city, or beyond. With a bus stop right outside the building, and Keele Subway Station within walking distance, all of Toronto — and all the reach of the GO Train tracks — is easily accessible. (This is without even mentioning the building's close proximity to Pearson Airport, via either UP Express Airport Transit, or a 15-minute drive.)
The saying does go, "location, location, location," but we'd argue Junction SQ Condos doesn't stop there. While its address is one to gun for, this building also serves up the aesthetic and lifestyle offerings most worthy of its coveted west-end location.
Click here to learn more about the opportunities that await at Junction SQ Condos.
---
This article was produced in partnership with STOREYS Custom Studio.