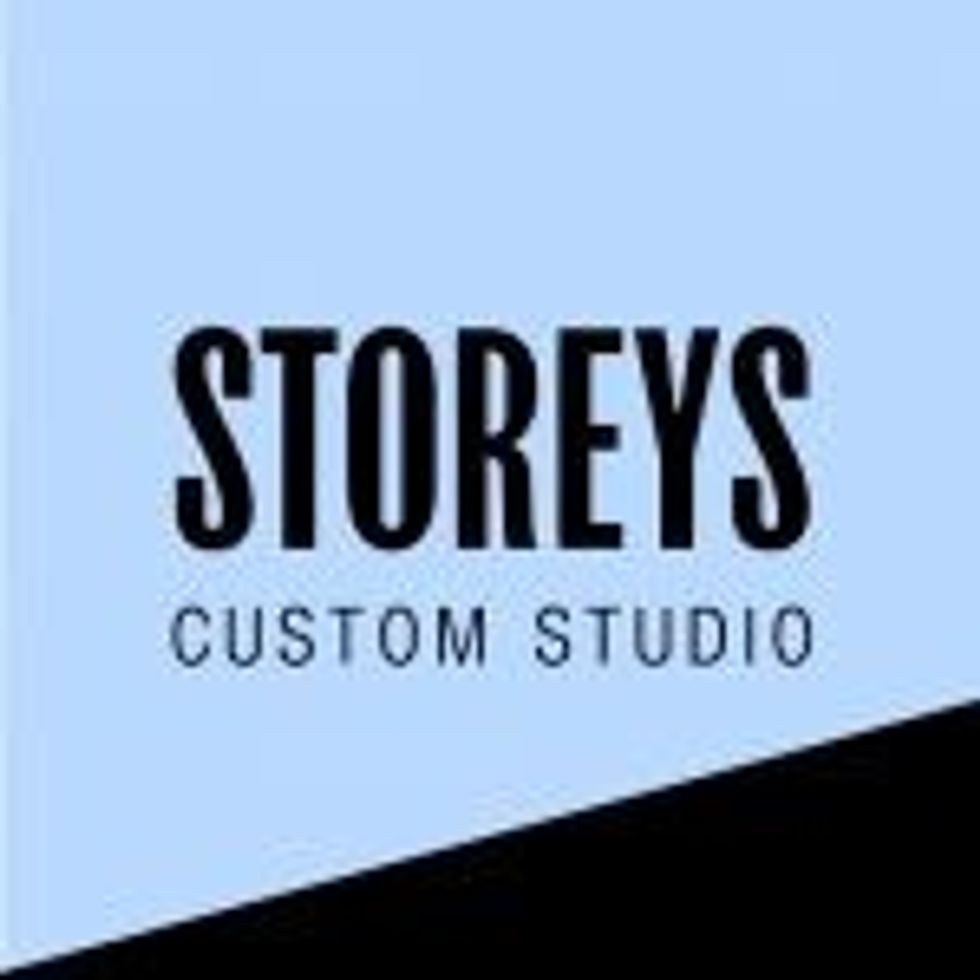 Written By
STOREYS Custom Studio
Queen East and Leslie; Queen East and Woodbine; Dundas and Ossington. While spread out across the city, these Toronto intersections all have one thing in common: they're unified by one developer intentionally laying mid-rise foundations.
Fieldgate Urban is poised to put shovels in the ground at 1200 Dundas, only nine months after the project launched for sale. The Dundas and Ossington project is the third in a string of mid-rises from the developer, which are rising up in some of the city's most coveted pockets.
"1200 Dundas is the latest in a series of neighborhood-focused, boutique residences that are being developed in some of the most sought-after communities across the city, along with Heartwood in The Beach and The Poet in Leslieville," says Dov Seidenfeld, Principal, Fieldgate Urban. "These projects offer spacious suites, at a friendlier scale of building, within walking distance of all the shops and amenities that make each community so sought after."
Presenting a total of 115 total suites, the IBI Group-designed build is poised to perfectly suit its much-loved surroundings, as brick, glass, and metal adorn its exterior. And, continuing the theme of neighbourhood-informed design, interior design by Figure3 will infuse a bold, sophisticated, and modern aesthetic into the history-rich area. Throughout the project, an elegant lobby, resident's lounge, co-working space, and state-of-the-art fitness studio are paired with outdoor offerings including terraces and private rooftop conference rooms.
The eight-storey boutique building is the first development to hit market within the Ossington and Dundas intersection's one-kilometre radius in a notable seven years. Perhaps it was this pause in availability, in part, that led to the project selling out of its entire released inventory.
Construction at 1200 Dundas will commence early next year, with demolition slated to begin before 2021's over.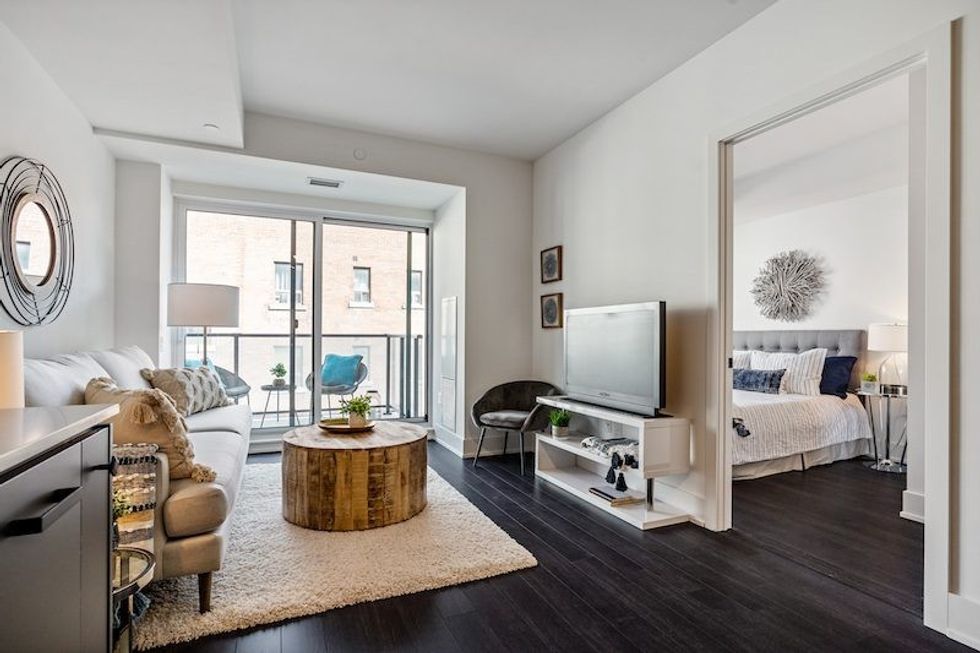 For those too eager to see Fieldgate's works to wait until 2022, a visit to the site of The Poet in Leslieville is called for. Another in the developer's series of boutique mid-rises, The Poet will rise six storeys at Queen East and Leslie. The multi-dimensional project is comprised of 72 suites and four townhomes, with units ranging in size from one to three beds.
Whether purchasers are first-time buyers, families, or downsizers, one of The Poet's offerings will surely strike a chord.
"Coming out of the pandemic, we've seen a rise in popularity in mid-rise residences. Buyers are still looking for multi-residential projects because they offer access to sought-after neighbourhoods across our city. But they like the scale of mid-rise and the community-focused lifestyle they afford," says Krysta Greenberg, Director Marketing and Sales, Fieldgate Urban.
A little further east, Heartwood — the furthest along in this series of mid-rise offerings — is already welcoming occupants. For those keen, a selection of spacious terrace units remain available (while penthouses and townhomes at The Poet have just been released).
"Our success with the Poet and the Heartwood in the east end is a testament to this growing demand, with quality residences nestled among the excitement and vibrancy of Queen Street East," Greenberg says.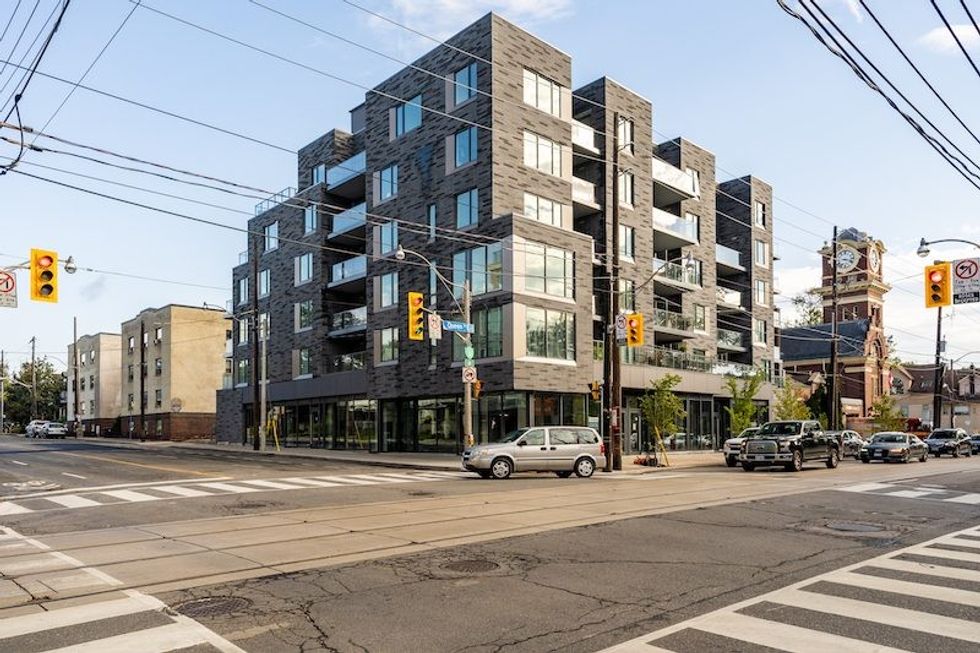 Considering the emphasis Fieldgate places on "neighbourhood" and "community" in relation to its projects, it's no surprise the developer seeks out opportunities to support grassroot events and organizations in each of the communities in which it builds.
As recently as September, Fieldgate Urban — alongside the Little Portugal on Dundas BIA — sponsored Long Winter, which transformed the site of 1200 Dundas into an outdoor concert venue for two evenings and an art exhibit for two weeks. What's more, the site's parking lot served as a regular, year-long venue for Hippie Market, a nomadic outdoor vintage and antique market that has popped up in various parking lots across the west end.
In the east end, meanwhile, Fieldgate Urban has hosted an evening with Toronto's Poet Laureate in collaboration with East End Arts, and has worked closely with the Leslieville BIA on other local initiatives.
"The best amenity we offer at 1200 Dundas, The Poet and Heartwood are the communities that surround the projects. To that end, we're happy to work with local, grassroot organizations to help ensure these neighborhoods remain vibrant, lively places to call home," says Seidenfeld.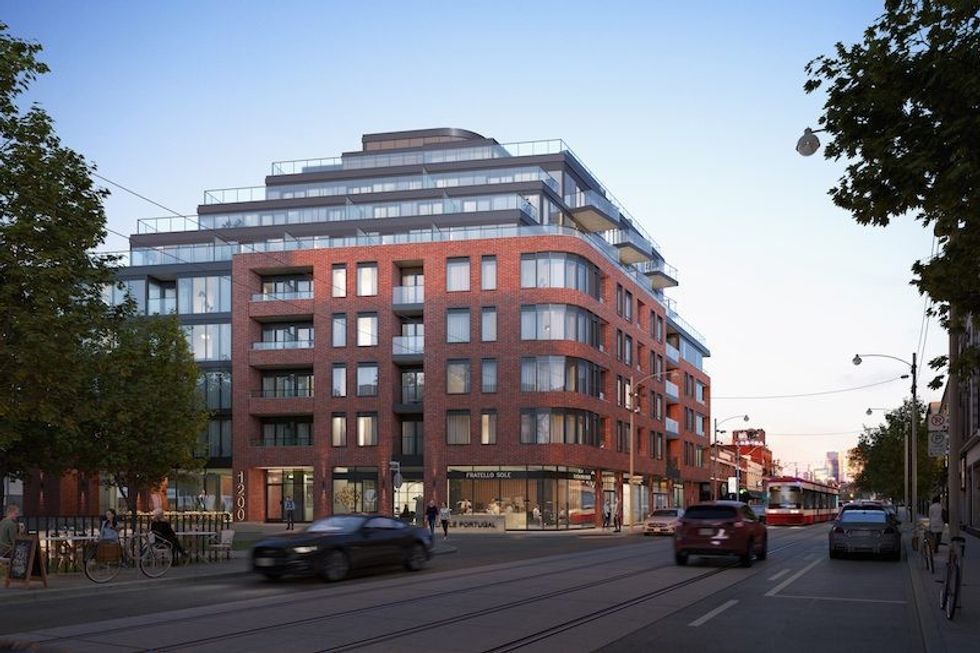 To learn more about available inventory at The Poet and Heartwood, visit www.fieldgateurban.com
Cover image: The Poet (rendering)
---
This article was produced in partnership with STOREYS Custom Studio.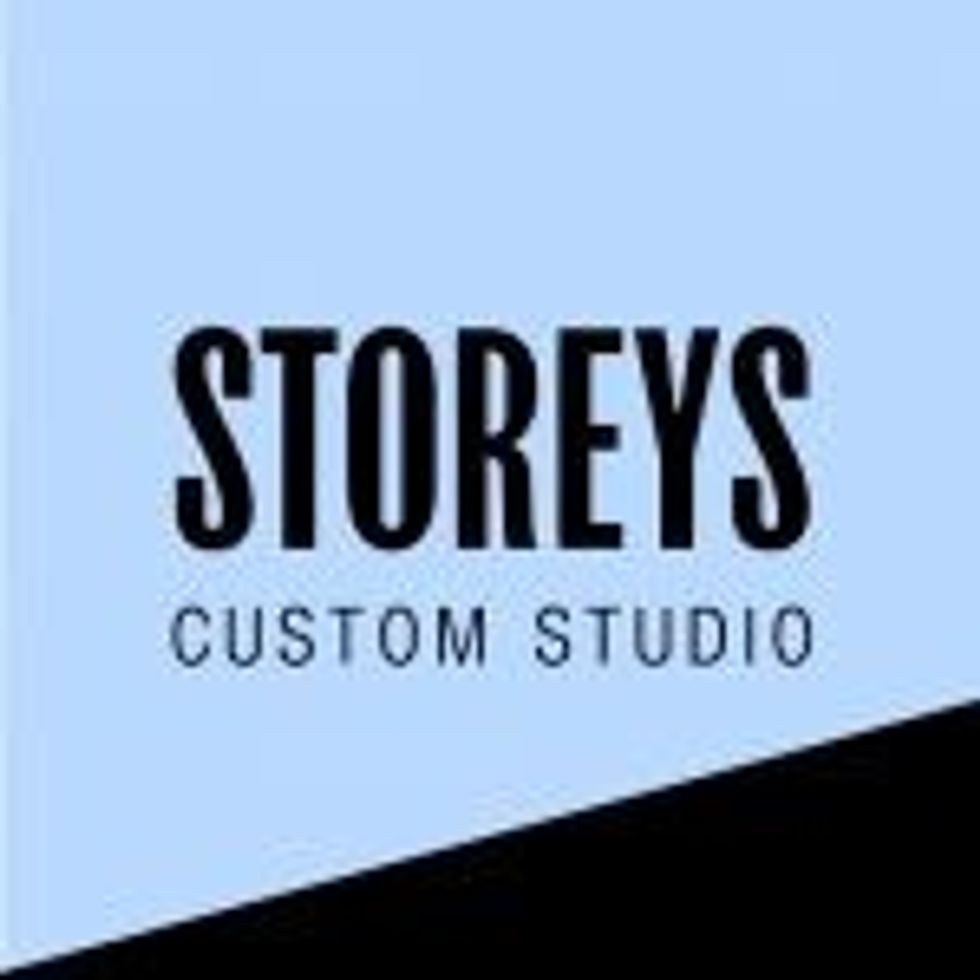 Written By
STOREYS Custom Studio
Storeys Custom Studio is created in partnership with companies and brands looking to tell their own stor(e)y.