In the two years following the onset of the pandemic in the Greater Toronto Area (GTA), the term "sold over asking" was a common one in the region's real estate market. 
In fact, some homes in the GTA were selling for over 50% more than their list price.
But, after a red-hot and record-breaking run, the GTA real estate scene has dialled back the drama in the past six months, with price drops and a notable decline in bidding wars. Now, the difference between list prices and sale prices appears to be shrinking. The correction in the real estate market — something that we've witnessed across the country — is due to climbing interest rates and a softening of demand. 
So, has the GTA's "sold over asking" era come to an end? To answer this question, tech-enabled real estate company Properly did a deep dive into the relationship between list price and sale price to determine if price predictability is on the rise, and if list prices are beginning to mean something again. 
Leveraging data from the Toronto Regional Real Estate Board (TRREB) to better understand how much the market has changed since the beginning of 2022, Properly discovered that on average, list and sale prices converged for the first time this year, with month-to-month sales prices getting closer to their original list prices. This brought buyers more predictability as the year went on, highlights Properly. 
The data showed that homes were selling for an average of 116% of their list price in February, compared to August, when homes were selling for an average of 98% of their list price. Semi-detached homes and townhomes saw the greatest variance decreases between February — when it peaked at 123% — and July, when it dropped to 99%. This marks a 24% net change in that time frame.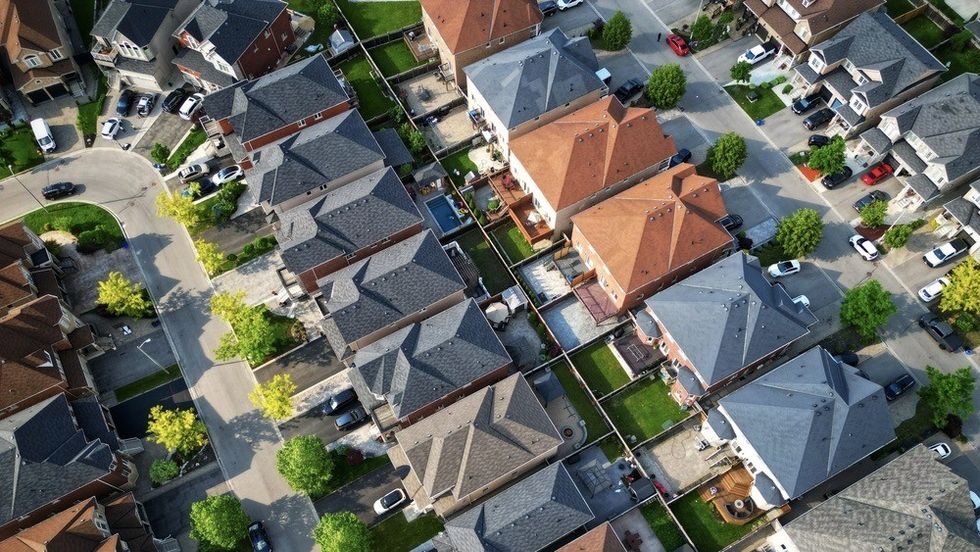 "When a home sells for 100% of its list price, that means it sold for exactly what it was listed for," explains Diane Ciszkowicz, a GTA-based Properly real estate agent. "A percentage above 100 means it sold over asking and a percentage below 100 means it sold for less than asking."
While the frenzied pandemic times market left countless (would-be) buyers disappointed — taking a toll on the mental health of some — today's buyers have more of an idea of what they're getting themselves into on the price front. Our more balanced market means that sold prices are much closer to the list prices.
"In a market where inventory is low and demand is high, prospective buyers are bound to see homes selling for over asking," says Ciszkowicz. "When we shift towards a buyers' market, we tend to see more meaningful and accurate list prices (and therefore smaller difference between list price and sale price) because there's more at stake for sellers who get their list price wrong, and potentially miss out on offers."
Ciszkowicz highlights how, in the strong seller's market of the recent past, the final selling price was based less off data and more off an emotional response. The competitive and emotional nature of bidding wars results in more impulsive decision making from buyers. 
The Properly report also highlights how the shrinking difference between list price and sale price coincides with a decrease in median sale prices of homes across the GTA — another loud-and-clear sign that the market has turned in favour of potential buyers. 
The report highlights how the GTA seller's market was its hottest in February, when we saw the discrepancy between list and sale price (116%) and median sale price )$1,205,000) at their peak. By June, list and sale prices were level (100%), meaning that on average, homes were selling for their list price. This hadn't been the case since June 2020 (when the average SP/LP was also 100%), three months after the term "social distancing" became a common one in our collective vocabularies. 
Once August rolled around, on average, sale prices had dipped the furthest below list prices (98%) and we saw the lowest median sale price ($930,000). 
When it comes to specific home types, the median sale price of detached homes decreased from $1,575,000 (January) to $1,200,000 (August); semi-detached homes median sale price decreased from $1,280,000 (January) to $960,000 (August); and the median sale price for townhouses decreased from $1,200,000 (January) to $925,000 (August). On the other hand, condos saw a larger median sale price in August, compared to the median sale price in January, rising from $695,900 in January, to $755,000 in August.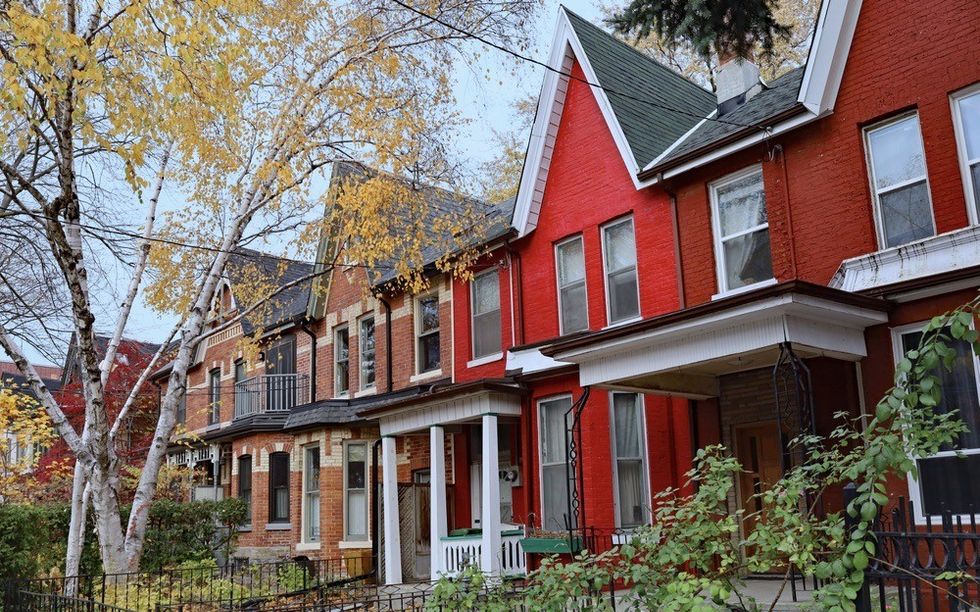 As a result of this market cooling, buyers are now able to make more thoughtful and informed decisions. 
"What's great is that for the first time in almost 18 months, buyers have the opportunity to do their due diligence before making one of the biggest purchases of their lives," explains Ciszkowicz. "Home inspections and financing conditions are common in most transactions right now, and buyers can feel more confident than ever in making these big decisions." 
The good news for buyers doesn't mean that sellers are necessarily being sold short, says Ciszkowicz. She says that both buyers and sellers can benefit when a market is less volatile. 
"When there is as much pressure on the market as there has been this year, it can be challenging for buyers to confidently secure the financing they need to close a deal — especially with the changing interest rates," she says. "This is stressful and potentially costly for both buyers and sellers. With a more honest market, everyone has more peace of mind and confidence that a transaction will close."
Now may be a good time for sellers to get off the sidelines, suggests the report. 
"As prices have corrected and become more predictable, this is a much more stable environment to trade in real estate for both buyers and sellers," says Ciszkowicz. "It's also a great time for buyers who are looking to trade up from a starter home to a larger family home because the price gap between the two categories has narrowed in most areas." 
So, the question remains: is it the end of an era? While the report offers no predictions regarding the future, we have a sneaking suspicion that we won't see an abundance of "sold over asking" signs pop up in the GTA any time soon.