A major factor in the improvement of affordability conditions was the series of declines in some of Ontario's markets. The average Toronto home price fell by $23,400 last month, while Hamilton – which led Canada in terms of improving affordability – saw the average decline by $25,100.
"As a result, home buyers in those cities require roughly $4,000 less to qualify for a mortgage for a home at the average price of $1,103,600 and $829,100, respectively," Ratehub said.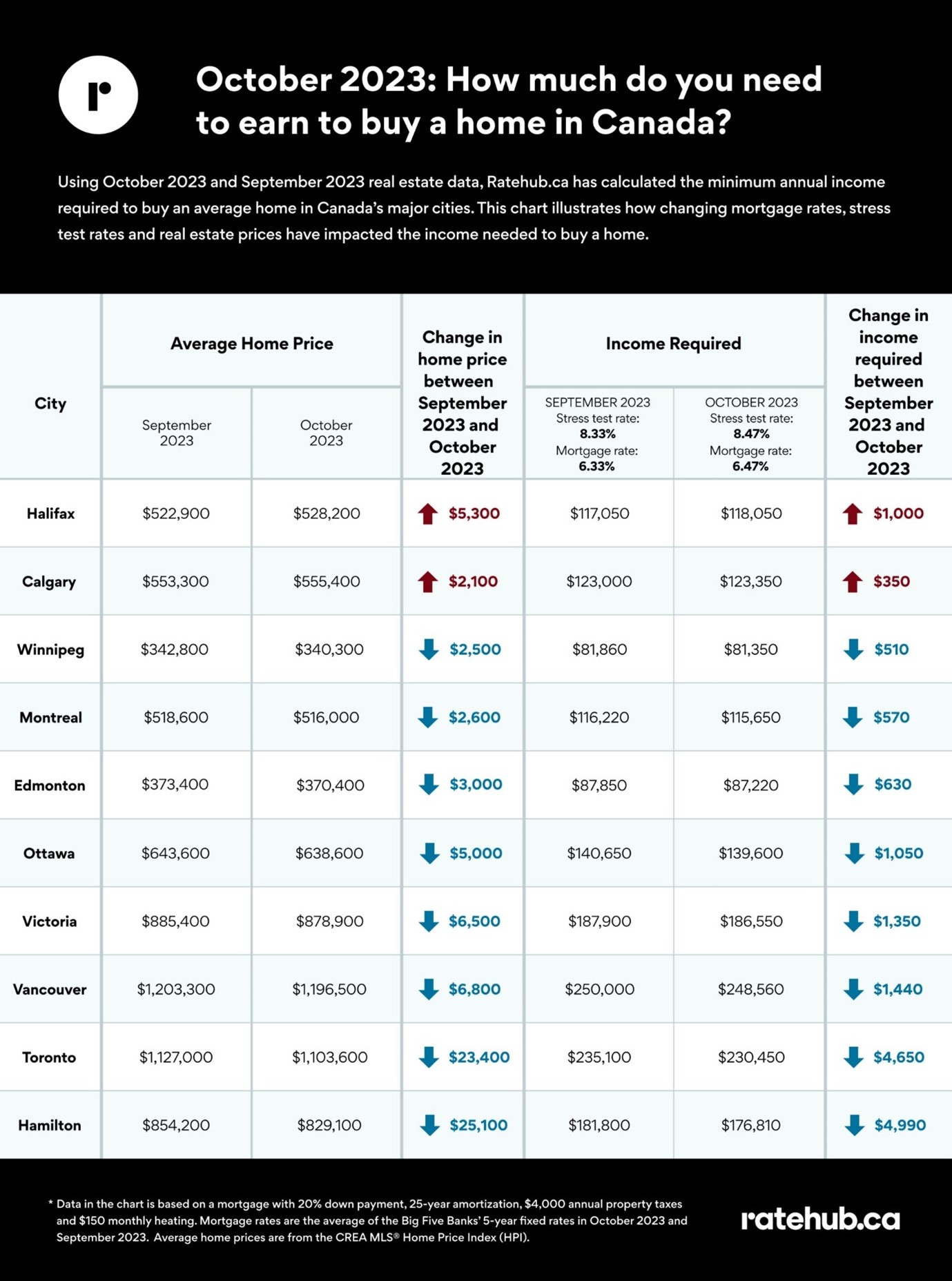 The only outliers to the trend were Halifax and Calgary, which saw their average home prices increase by $5,300 and $2,100, respectively.
"However, the increased income required to purchase a home in these cities was minimal, at $1,000 and $350 more, respectively," Ratehub said.