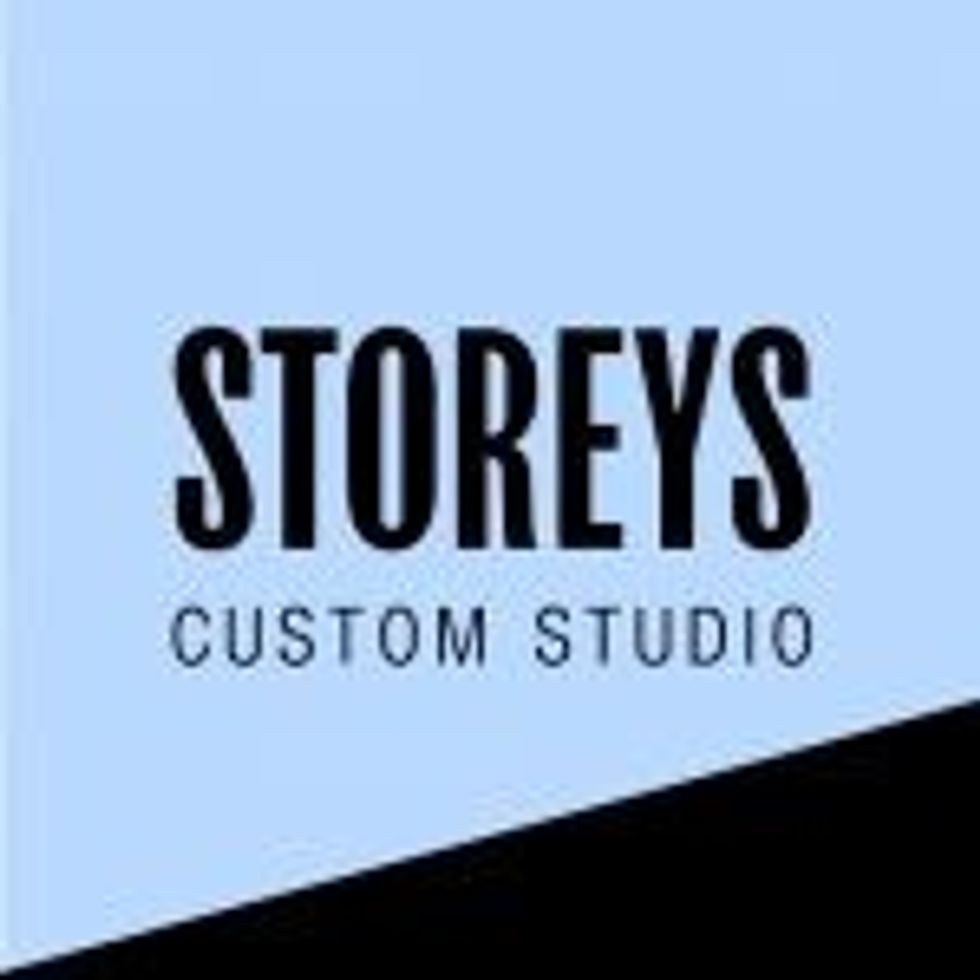 Written By
STOREYS Custom Studio
Shaughnessy is one of the most prestigious neighbourhoods in all of Metro Vancouver, and a home that's currently on the market here could almost be called a steal.
Located at 3369 The Crescent — a circular road that surrounds Shaughnessy Park — the abode has been standing since 1912, just a few years after the neighbourhood was first founded in 1907. Because of the area's prestige, prices are usually quite high, making this spot's $12M price tag a (relative) deal.
Part of the reason behind the reputation of the neighbourhood is its central location. It's about a five-minute drive from Vancouver City Hall, which is close to the busy Broadway corridor, and a 10-minute drive from Granville Island, which leads to Downtown Vancouver.
The home, meanwhile, gives you the best of both worlds: it has that historic charm, with its stone walls surrounding the front door and its mahogany-coloured wood inside. But it's also been restored, with a kitchen and washrooms that don't look out of time with those built since the 2000s.
READ: Just-Listed $2.8M Kelowna Home Won an Award For Its Tuscan Flair
The lot is a sprawling 22,653 sq. ft. while the house itself has 7,409 sq. ft of living space across six bedrooms and eight bathrooms over four storeys. The floor plan boasts enough rooms, corners, and hallways to rival the mansion in Clue (1985), Knives Out (2019) or other whodunits where the house is a character in and of itself.
The grand library is complete with floor-to-ceiling bookshelves along two walls, the kitchen has a dining table conjoined to the centre island, harking back to a time when homes were centred around the kitchen, and the home is also equipped with numerous — read: seven — fireplaces.
Specs
The bedrooms all have that same classical atmosphere, with lots of space, wooden floors, and radiators by the window. Many of the bedrooms are also equipped with their own fireplaces.
---
Our Favourite Thing
It's hard to not be in an awe of the floor-to-ceiling built-in bookshelves in the grand library. By our estimation, there is enough space that even if you read a book a day, it'd take you at least two years to work through everything. And the room is big enough, with enough seating options, that you probably won't get tired of hiding away here for hours on end.
---
Then there's the huge yard, with a stone patio large enough for a sizeable party. The property boasts a lawn so deep that if you stand at the end, you probably won't even be able to hear anybody out on the patio — and you definitely won't feel like you're only minutes away from the bustling city.
WELCOME TO 3369 THE CRESCENT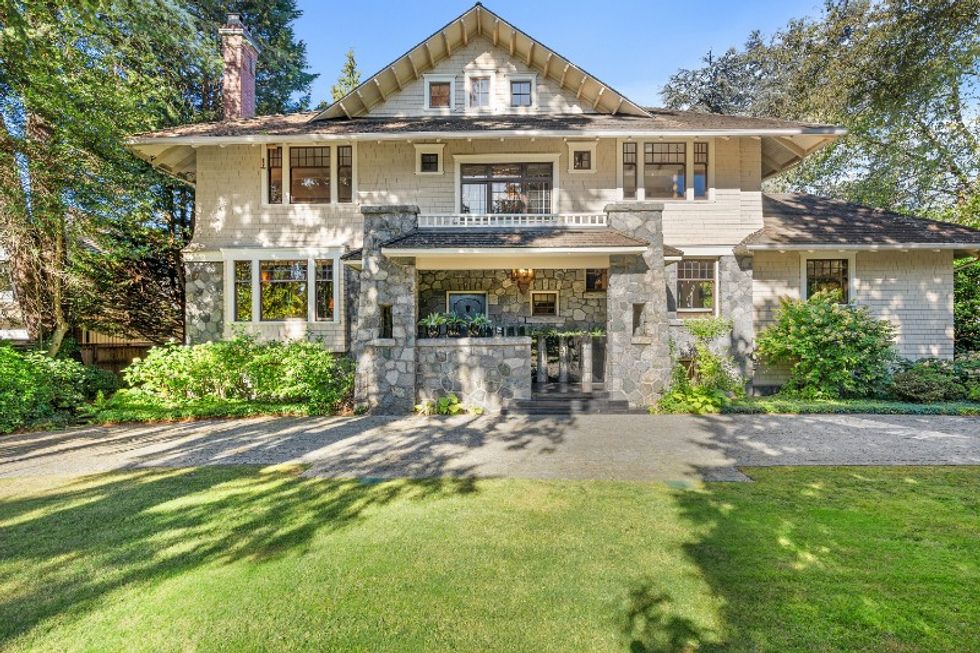 ENTRY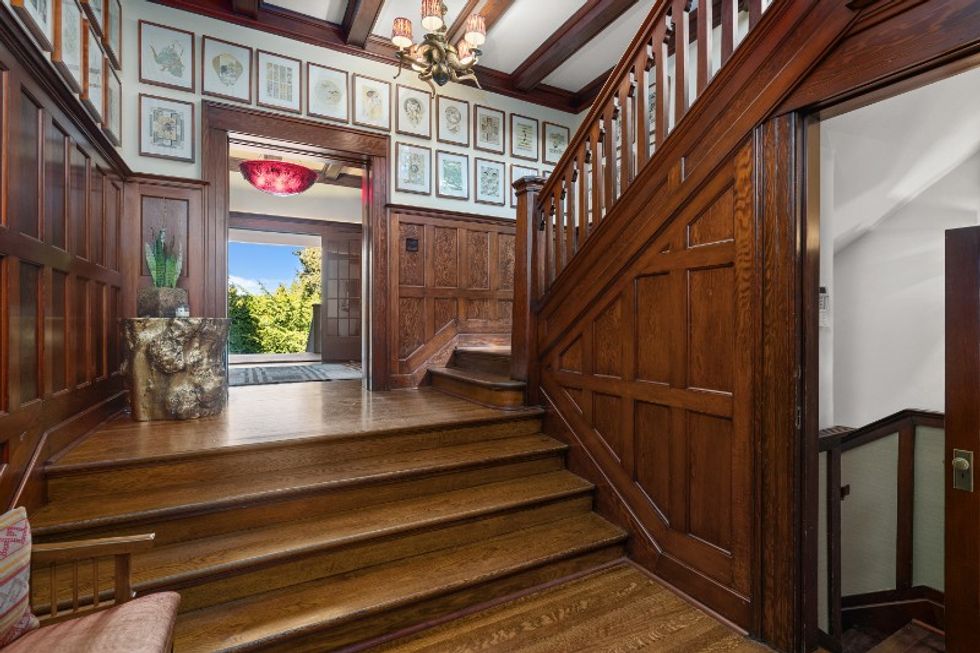 LIBRARY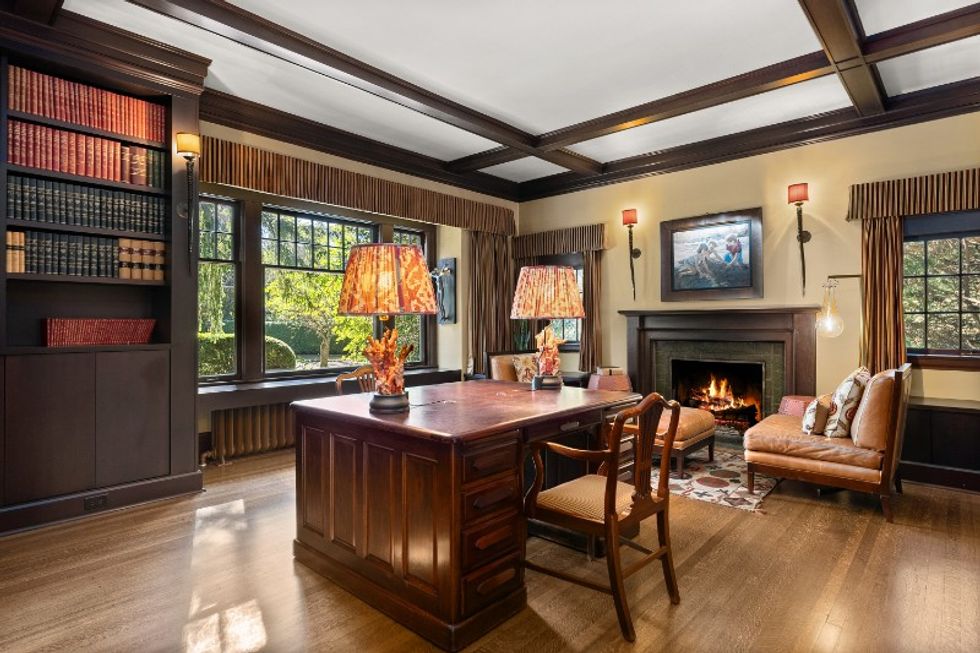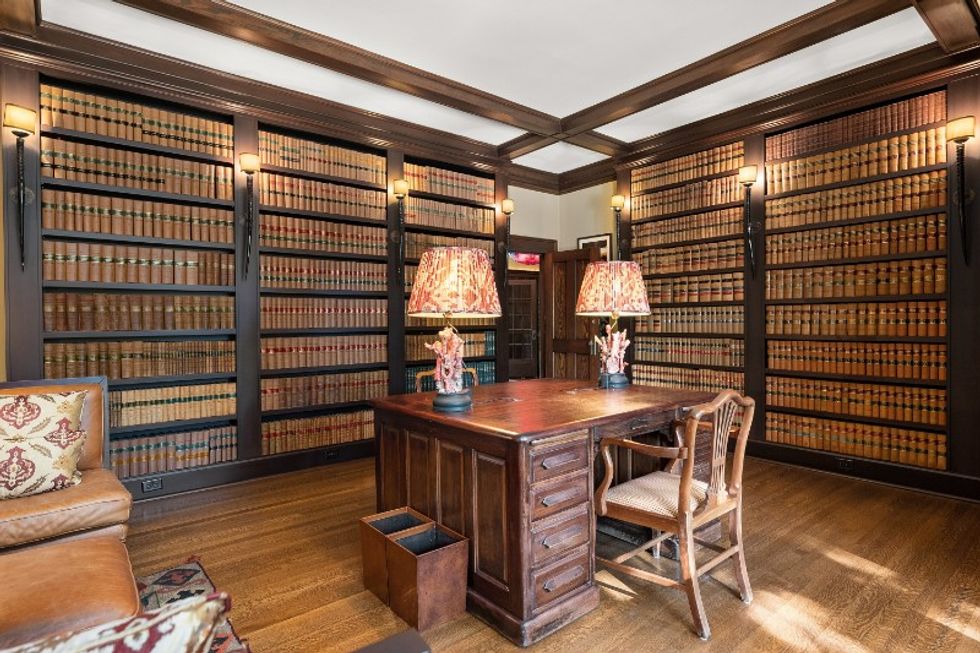 PARLOUR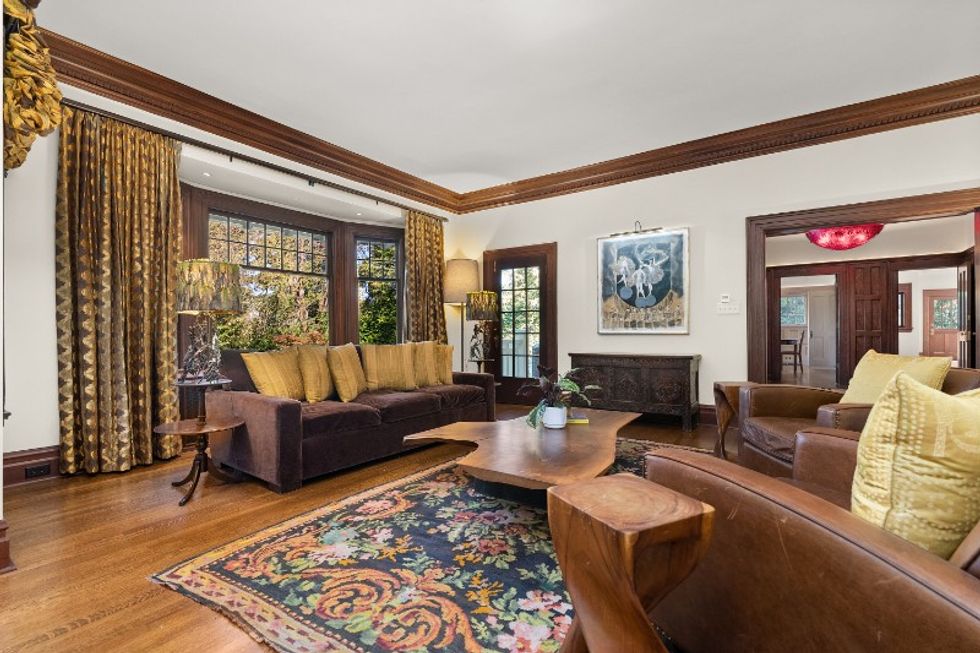 DINING AND KITCHEN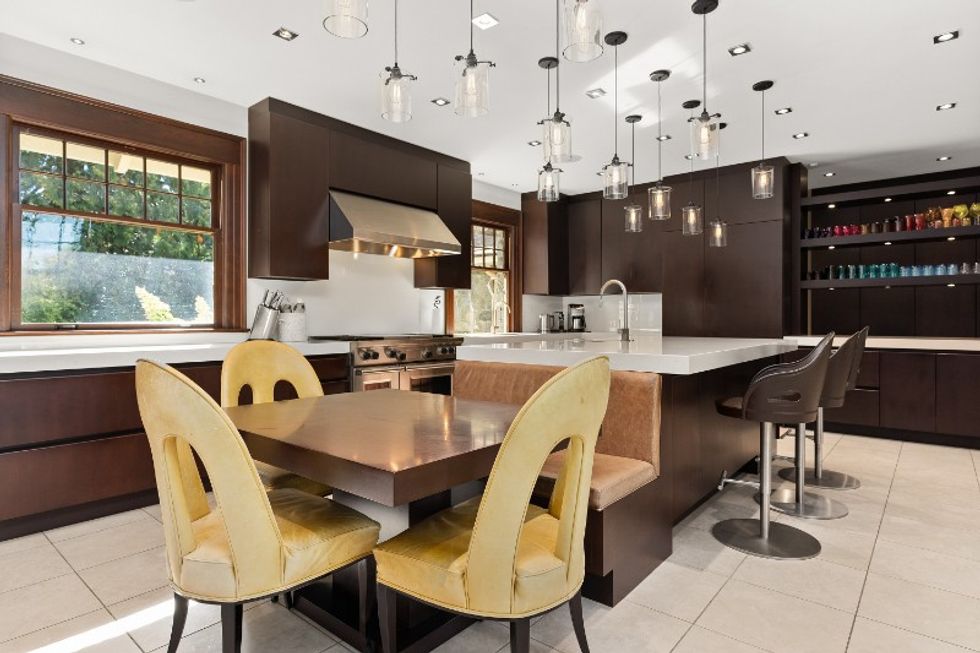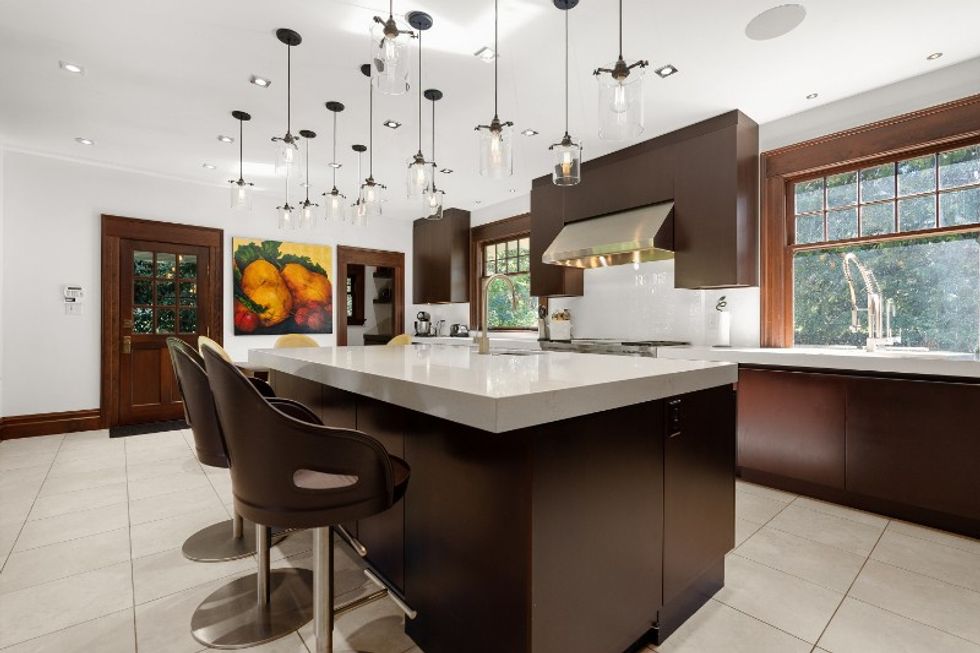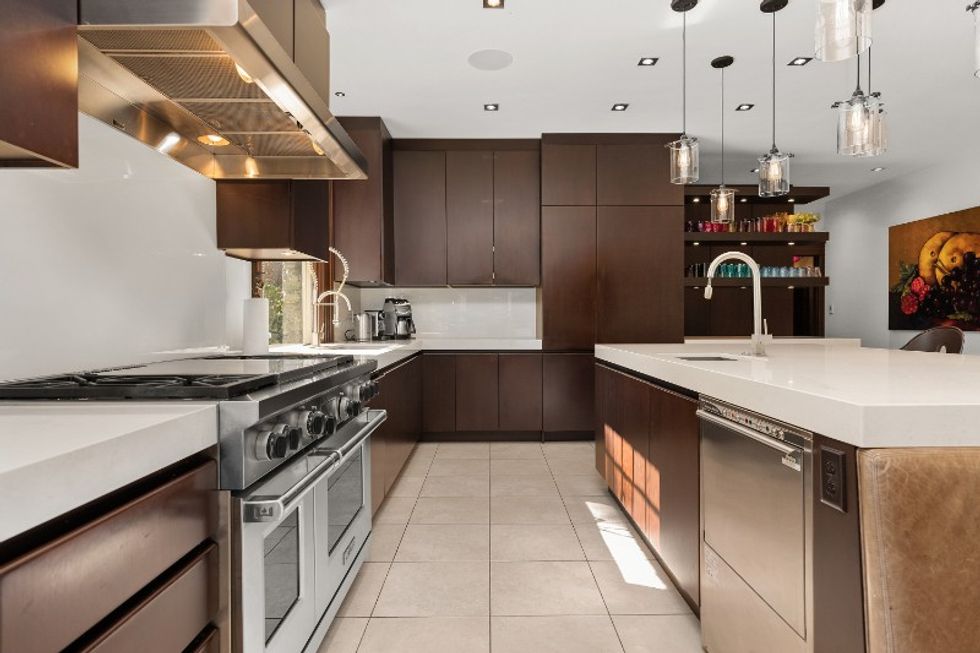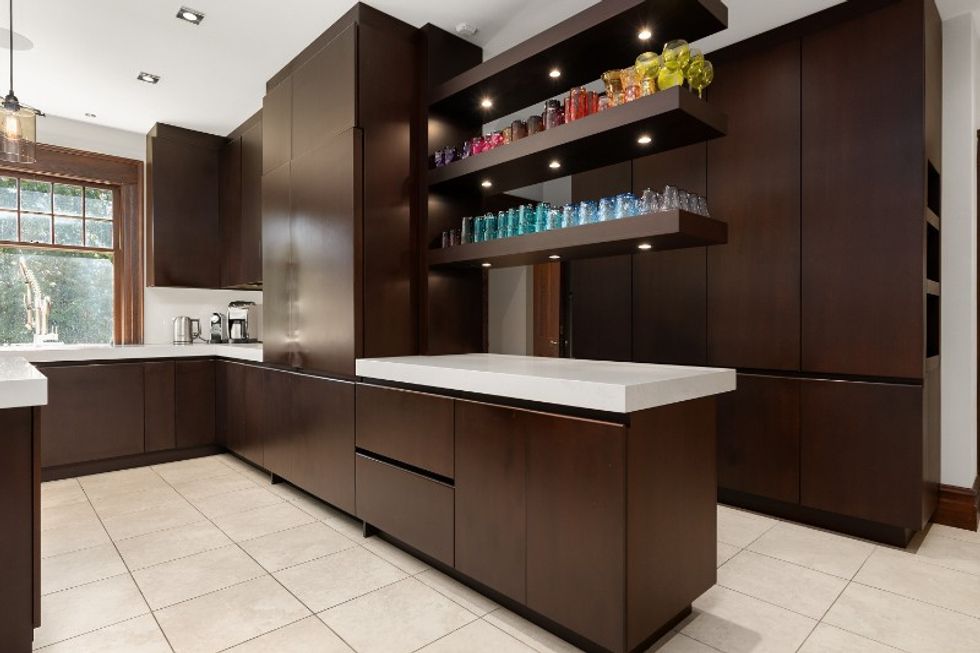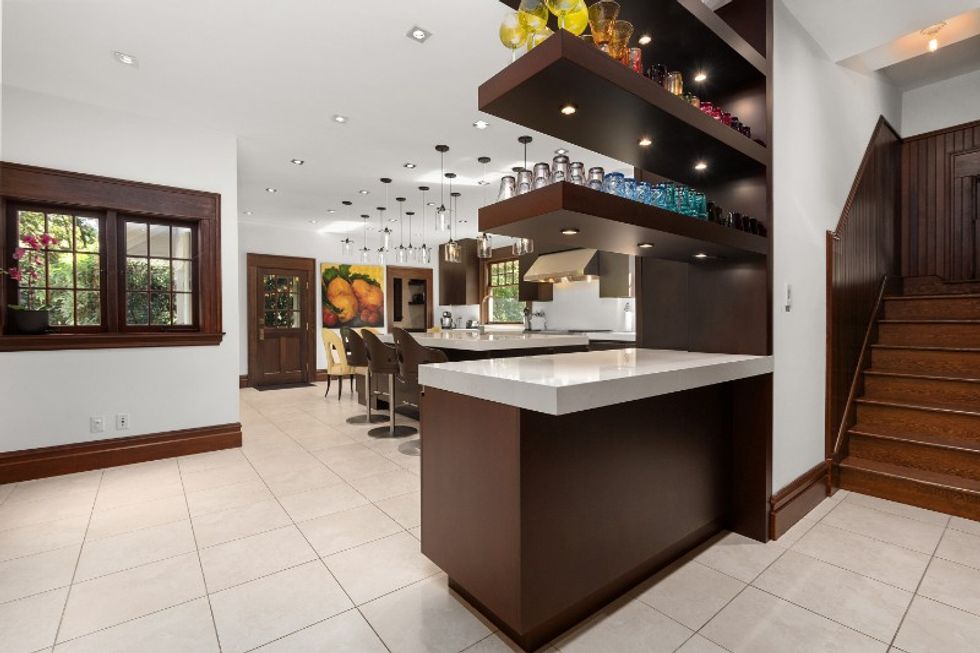 BEDROOMS AND BATHROOMS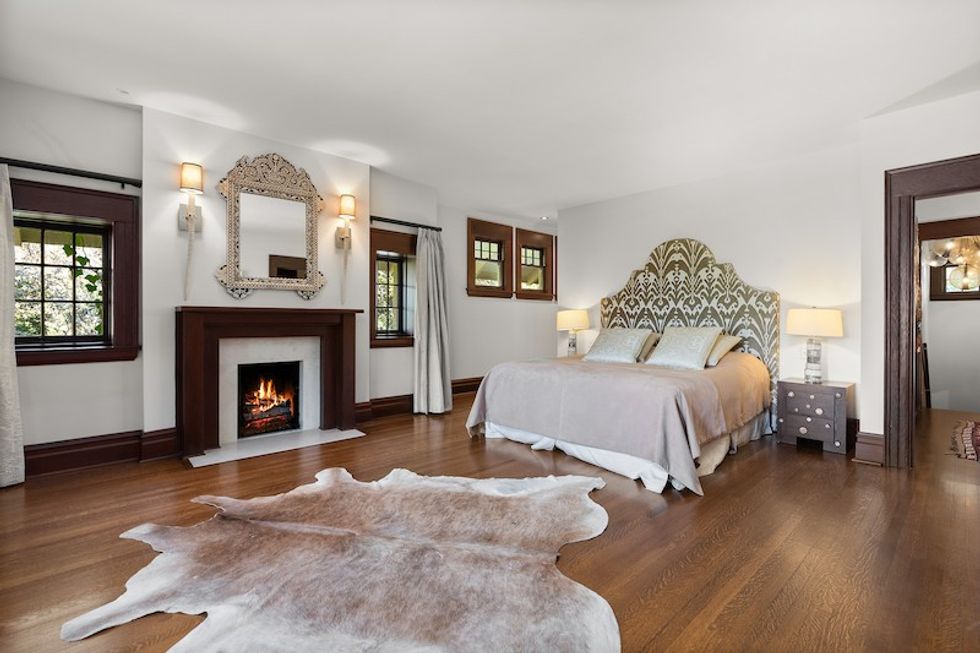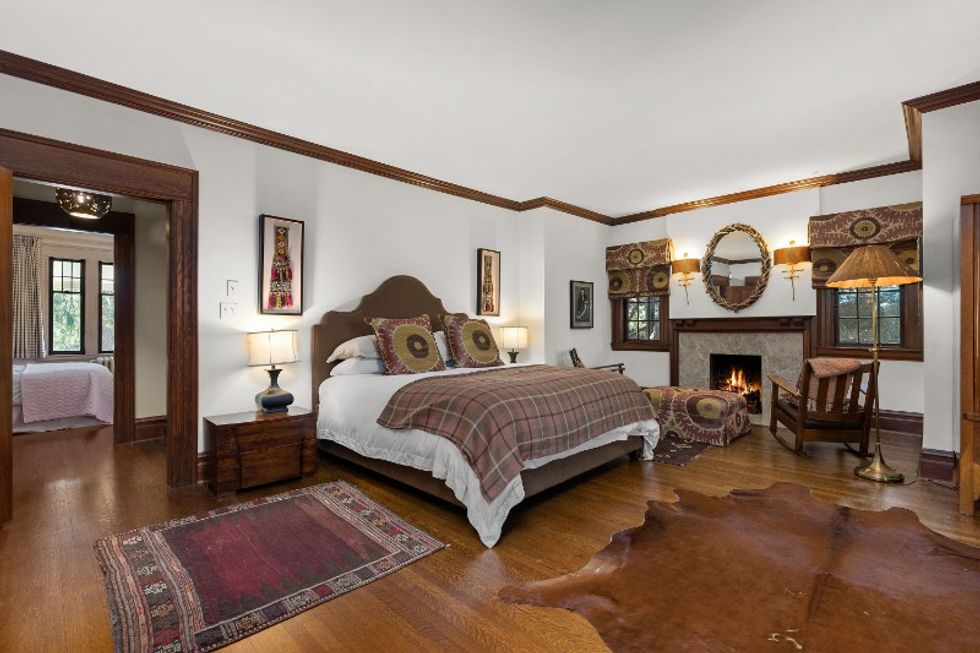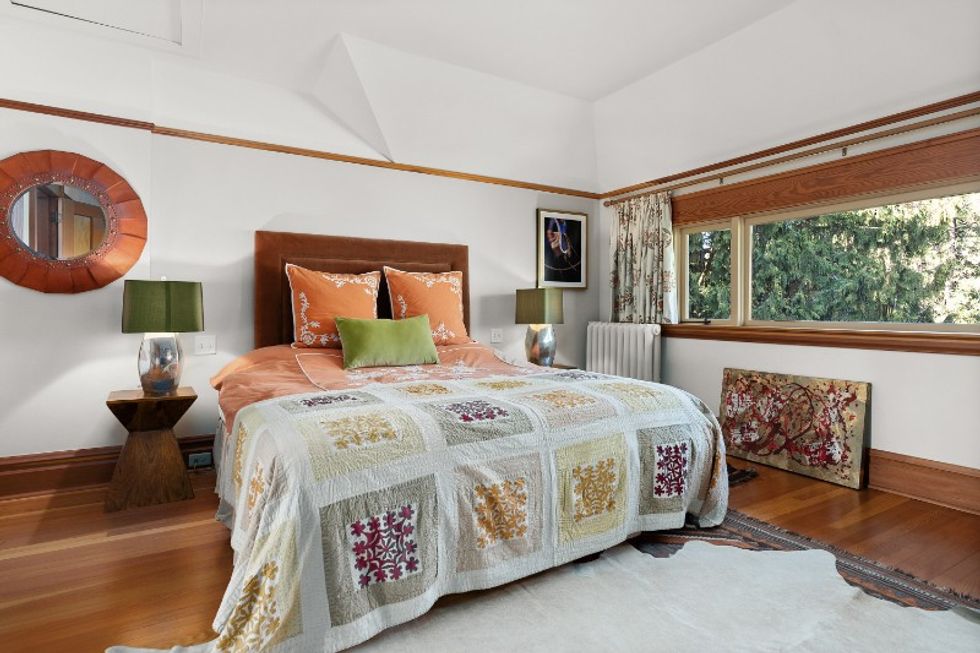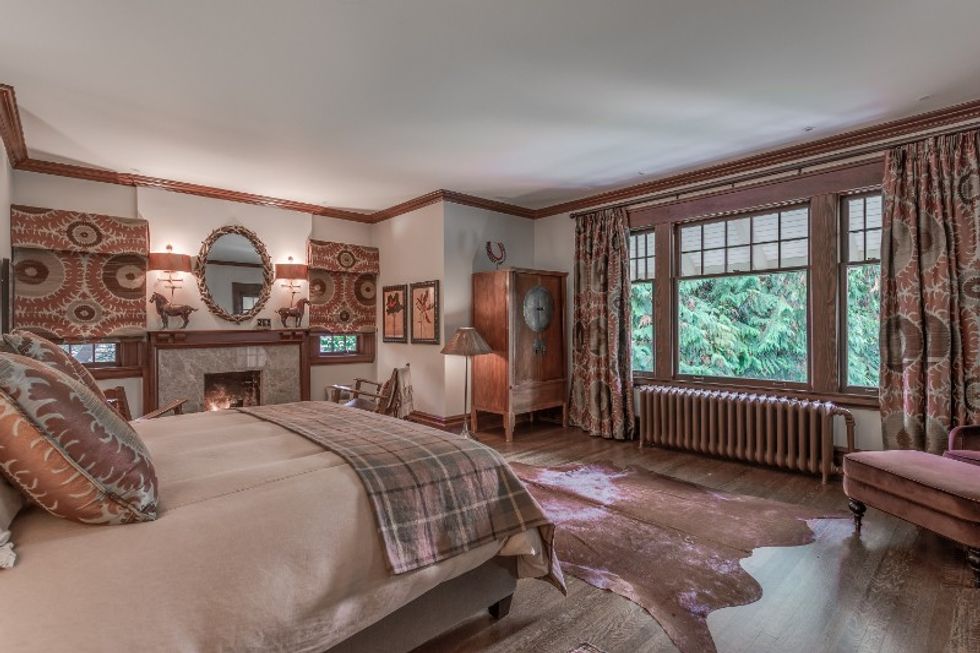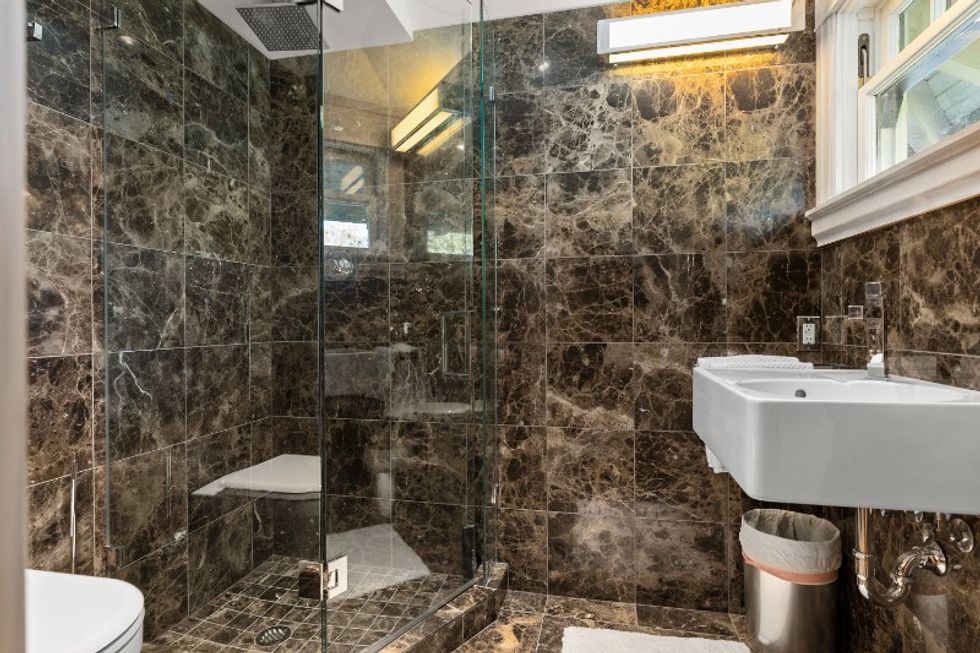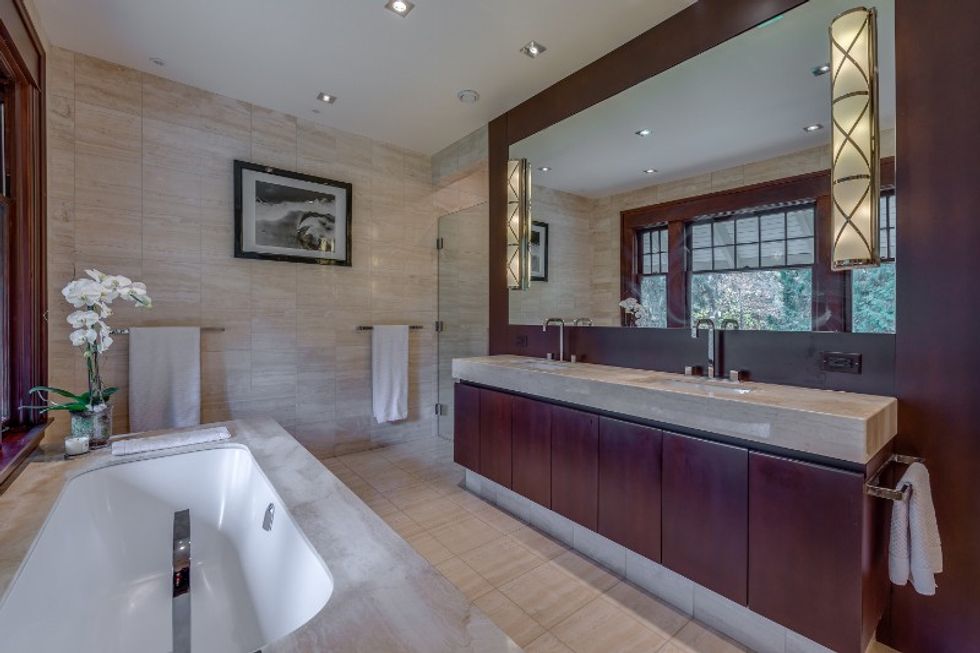 OUTDOOR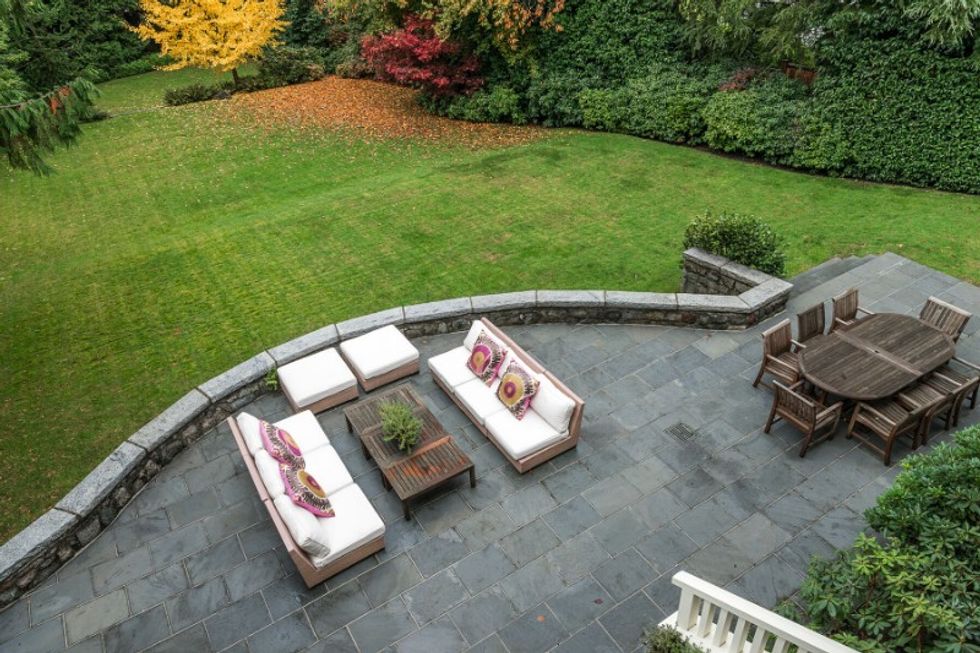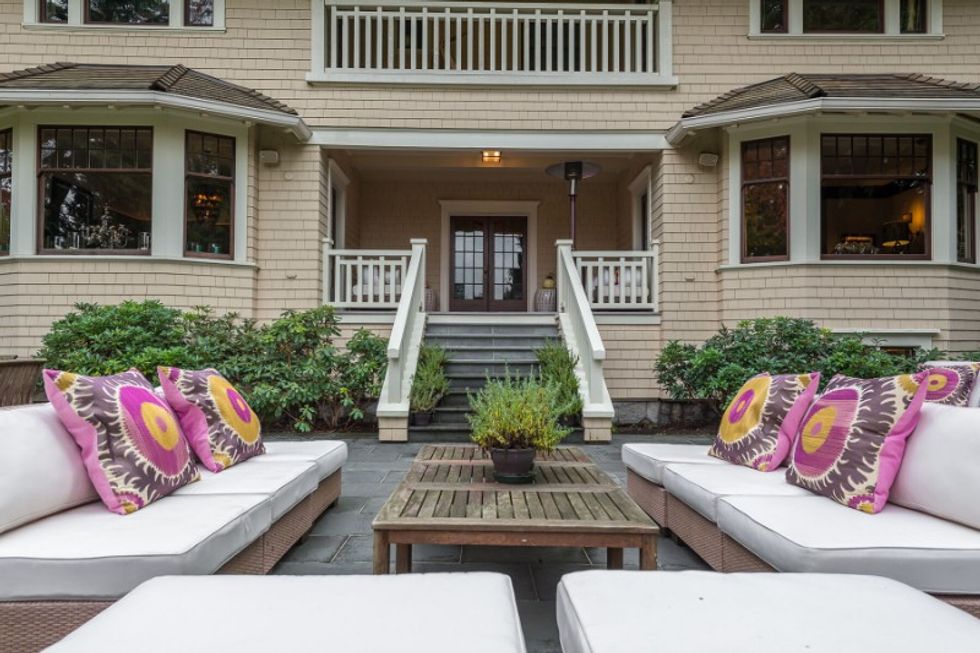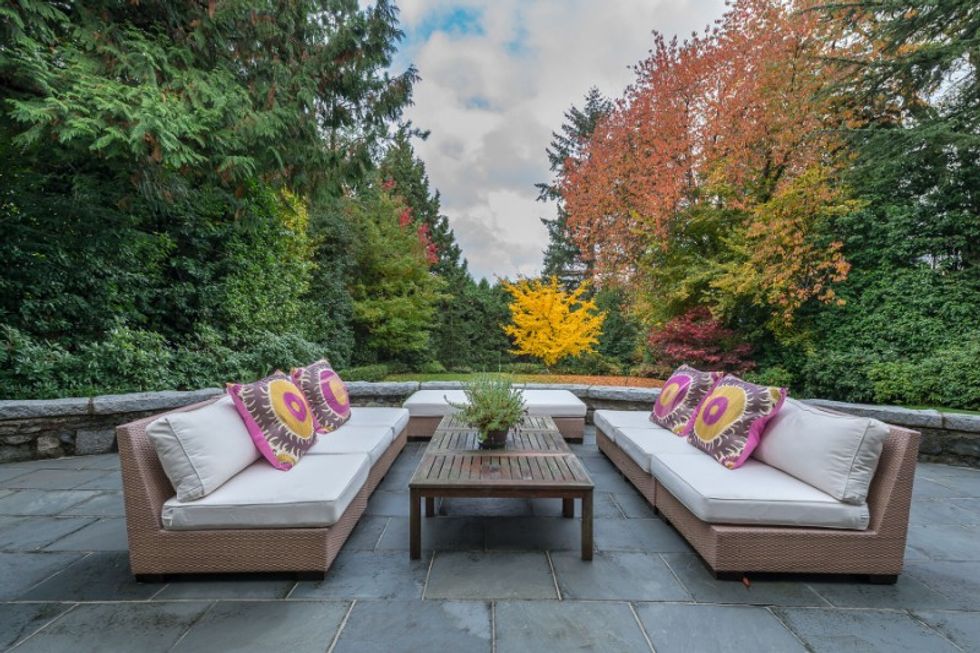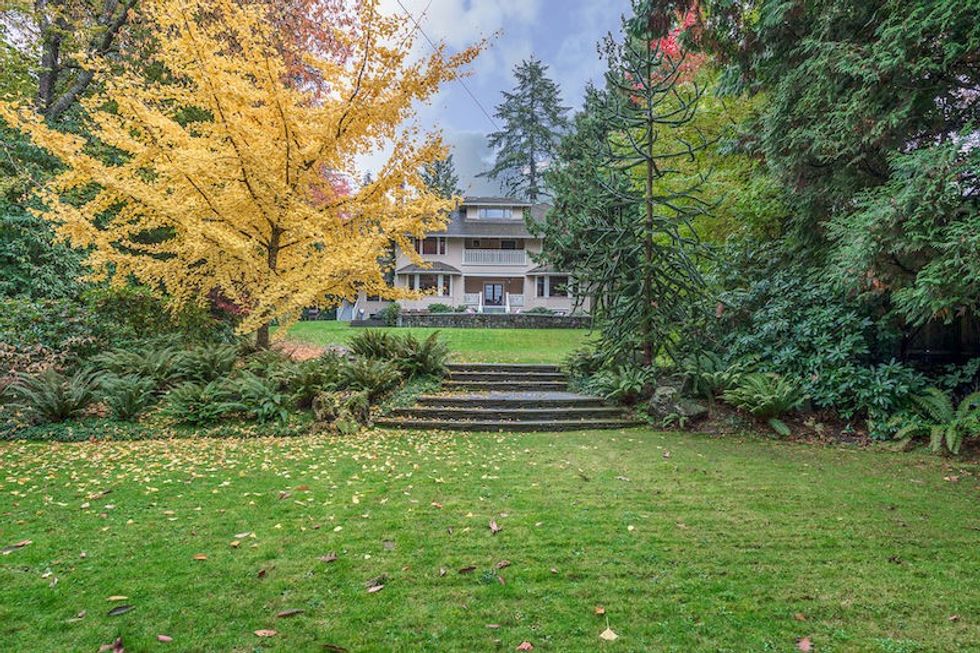 ---
This article was produced in partnership with STOREYS Custom Studio.
Written By
STOREYS Custom Studio
Content by STOREYS Custom Studio is created in partnership with companies and brands looking to tell their own stor(e)y.