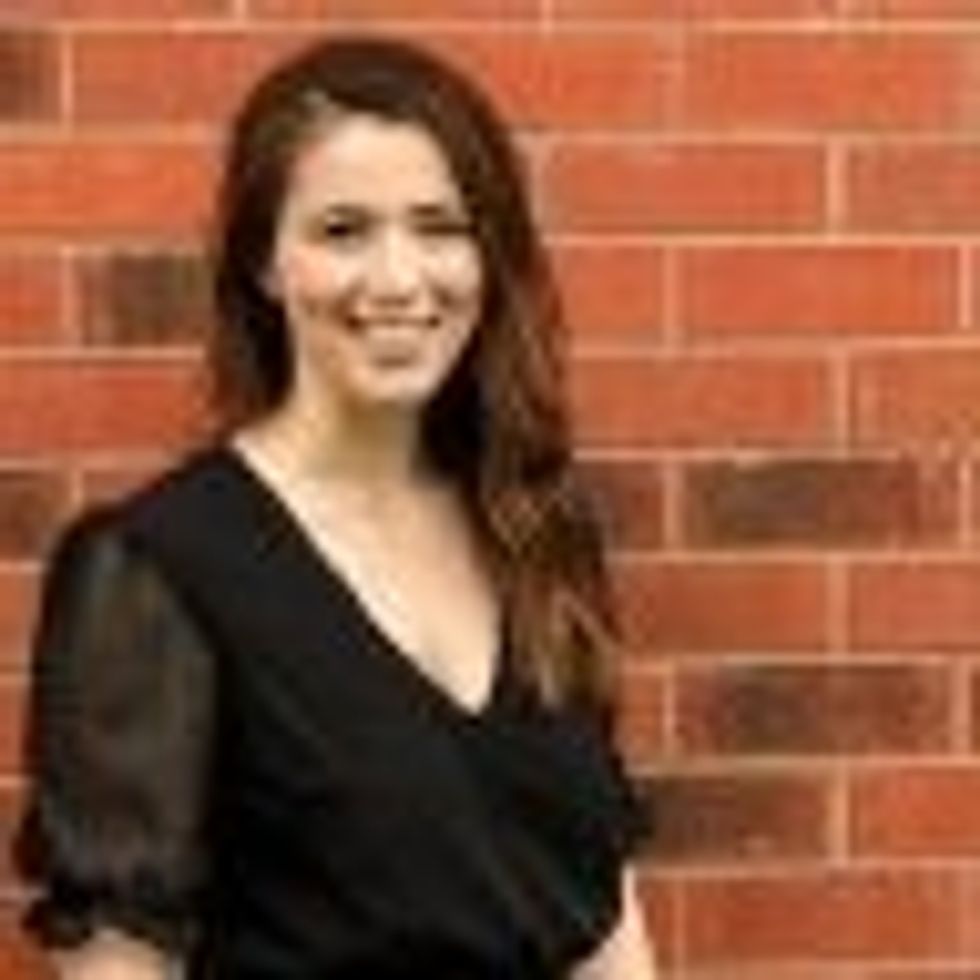 Written By
Laura Hanrahan
Two upcoming Toronto skyscrapers designed by famed Canadian architect Frank Gehry officially have a name.
The mixed-use development, set to rise at 266-284 King Street West, will now be known as Forma. Named for the Latin and Italian words form, shape, and appearance, developers Great Gulf Group, Dream, and Westdale Properties say they landed on the name as a nod to the two towers' bold designs.
"We collaborated with our teams and after careful consideration, we landed on Forma," said Krystal Koo, head of marketing and sales at Dream Unlimited Corp. "We're so excited to finally give this Toronto landmark a name and identity."
Reaching 73 and 84 storeys in height, the towers will stand out amongst the downtown landscape as some of the tallest in the city. Although Forma won't break any height records for Toronto — the under-construction, 95-storey Pinnacle One Yonge will already have beaten it — the development will be Gehry's tallest to date.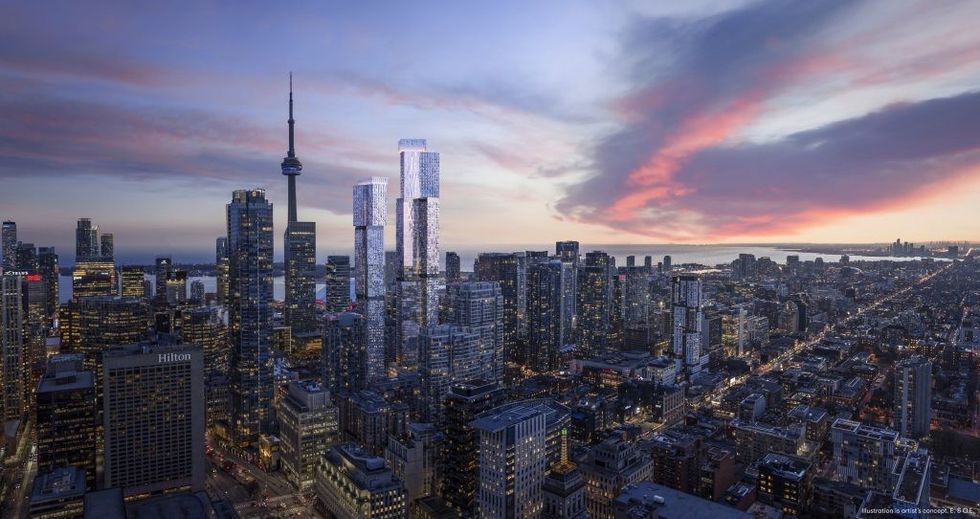 Renderings of the towers reveal a glistening design with stacked, asymmetrical boxes — a departure from the sleek, rectangular towers that dominate much of downtown Toronto. The development has been in the works for over a decade, with initial plans filed with the City in 2012. As to be expected, the design has undergone several changes since then, with original plans calling for three curved, sculpture-like towers.
"Frank Gehry's contributions to modern architecture and sculptural design is the driving force behind Forma," Koo said. "The iridescent façade and twisting shape will reflect the colours of the sun and the form of the surrounding buildings to enhance Toronto's skyline."
Although the development will certainly bring fresh life to the site, not everything about it will be entirely new. The Mirvish Princess of Wales Theatre that currently sits on the site will remain — a decision that came in 2014 after original plans called for its demolition.
Forma will house a grand total of 2,034 condo units, as well as commercial space, retail space, and new facilities for OCAD University. The condo units, a mix of one- and two-bedrooms, are expected to go up for sale later this year, with east tower occupancy slated for early 2028. Anyone who buys in the complex will have access to a slew of amenities, including lounges, restaurants, a pool, recreational areas, a fitness centre, and a spa.
"We are confident that Forma will put Toronto on the map as a world-class architectural destination and look forward to the next phase of this development as we reveal more details and launch sales later this year," said Westdale Properties Chief Operating Officer Mitchell Cohen.
Laura has covered real estate in Toronto, New York City, Miami, and Los Angeles. Before coming to STOREYS as a staff writer, she worked as the Toronto Urbanized Editor for Daily Hive.