Renowned Canadian landscape architect Claude Cormier, best known for designing several beloved public spaces in major Canadian cities, has died at 63.
His firm, CCxA, confirmed the death on Friday, saying that Cormier died as a result of cancer. He suffered from Li-Fraumeni Syndrome, a rare genetic condition that causes predispositions to multiple cancers.
---
Cormier was the creative visionary behind a number of iconic — and often whimsical — public spaces in Canada, including Toronto's Berczy Park, with its smile-inducing dog fountain, and Sugar Beach, with its unmistakable pink umbrellas.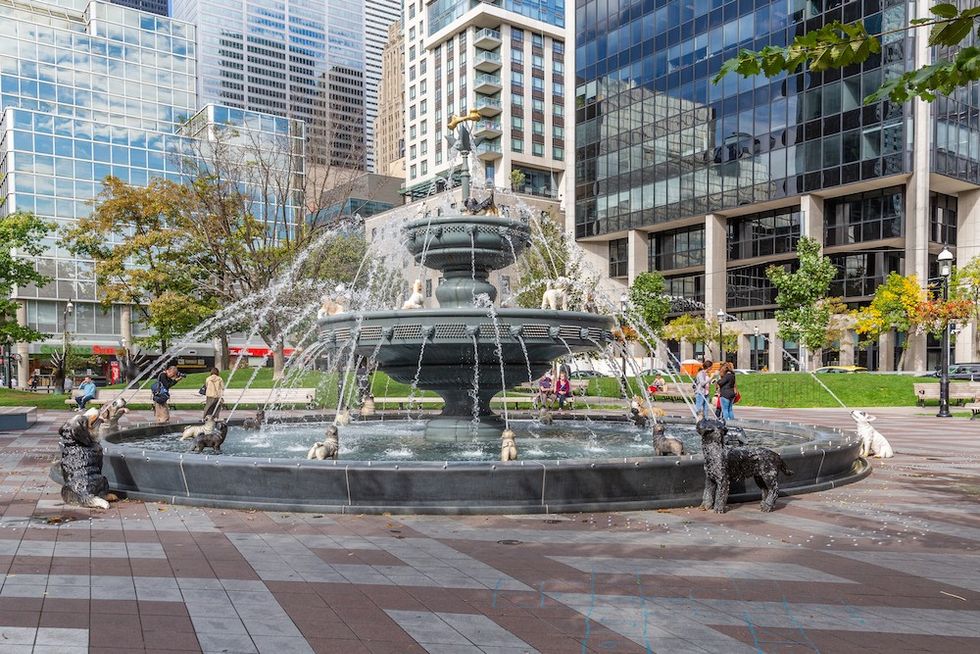 The Berczy Park dog fountain. (Shutterstock)
In Montreal, he was the mastermind behind the endless strings of pink balls that hung above the city's Gay Village. Cormier also worked on the design of Ottawa's National Holocaust Monument, unveiled in 2017.
Just this summer, Cormier attended the opening of Toronto's Love Park — a joyful new Valentine-themed park space in downtown that came about from a design collaboration between Cormier's firm and the architects at gh3*.
Montreal Mayor Valérie Plante took to X (formerly Twitter) to share her condolences, calling Cormier's passing "an immense loss."
"Claude was a visionary, a builder and a great Montrealer," Plante wrote.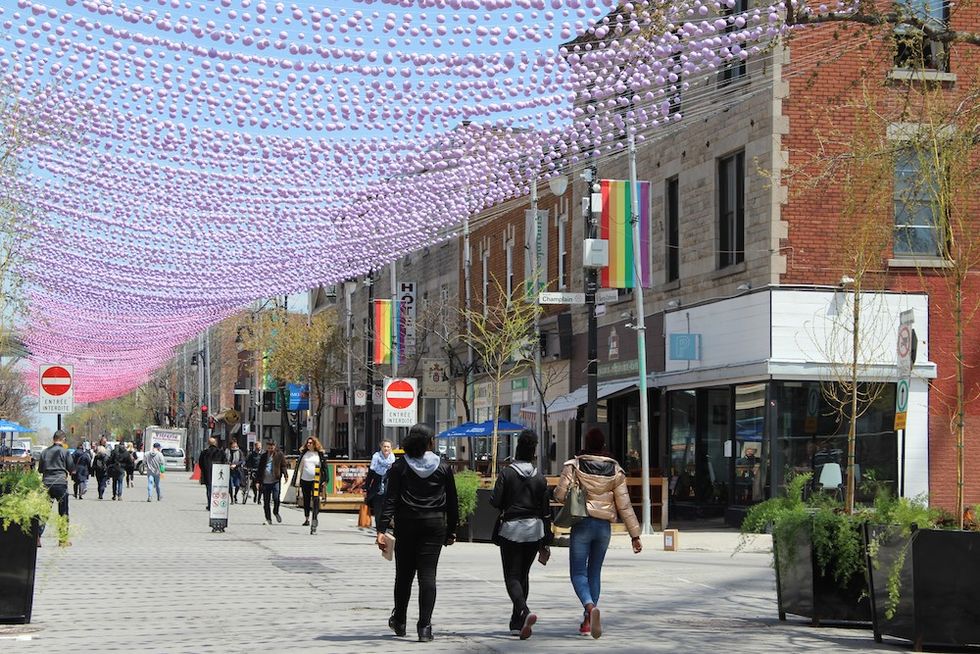 The pink ball canopy hangin over Montreal's Gay Village. (Shutterstock)
Charles Birnbaum, President and CEO of The Cultural Landscape Foundation, hailed the advancements Cormier made in the field.
"Landscape architecture has a complicated relationship with history. Some ignore it or are gleefully unaware, while others view it as an unnecessary shackle," Birnbaum said. "Others deploy research-based solutions, which are cognizant of ecological systems (a given), often reverential to the past, and attempting to 'restore' what has been lost. Cormier's approach is entirely different — his work pulverizes the notion that history and design can't be happily wed and he consistently designs projects that are original, fresh, memorable, painstakingly detailed, and revel in being both highbrow and lowbrow."
Cormier is the subject of an upcoming oral history video produced by The Cultural Landscape Foundation.