Artistic inspiration can be an elusive thing. And often, it is the artist's environment that plays a role, with the right or wrong surroundings determining output.
Award-winning singer/songwriter Caroline Marie Brooks understands this all too well. Her midtown Toronto home is a happy one: lovely and lively and full of good spirit. But it doesn't always afford Brooks the space and time to write:
"There are so many distractions at home, and I can't always get into a deep work zone," Brooks confides. "I'll be working on music and realize I need to register the kids for camp or pay that bill…"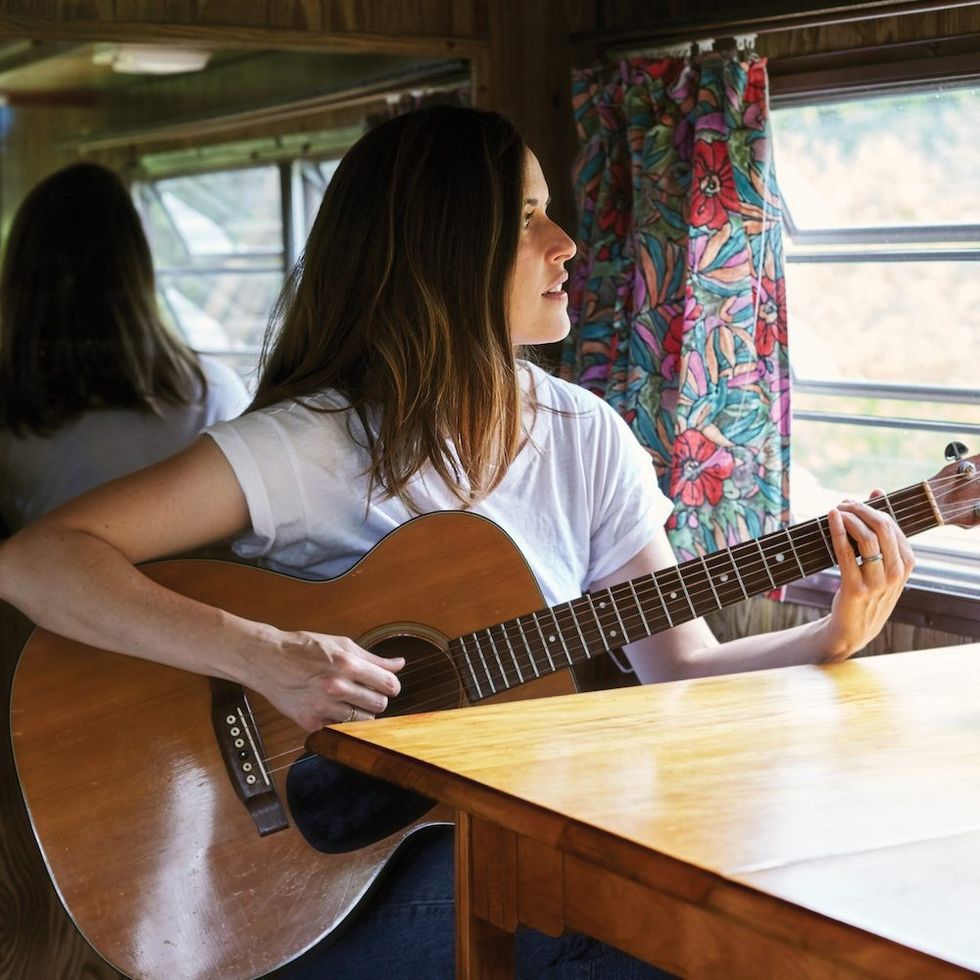 'Sunlight streaming, children screaming. Open windows and neighbours hearing…' — Tomorrow, Caroline Marie Brooks
The demands of her solo career and her work with Juno-winning trio Good Lovelies requires a prolific output of recorded material. And so, Brooks endeavored to find a space to get away to that would channel and inspire her creativity. She found it, alongside her husband Colin Love, on a patch of farmland in Burks Falls, north of Toronto.
"Colin and I met back in university." Brooks recalls. "We connected through a mutual interest in environmental education and the naturalization of space. All these years later, the farm allows us to continue to explore how that all interacts with music and community."
Together, the couple developed the land so that it serves their myriad interests. A simple trailer from the 1970's offers living quarters, and a working hay farm enables them to engage with the community. Love does local workshops on beekeeping and maple syrup tapping, while Brooks finds her creative workflow by tending to her garden.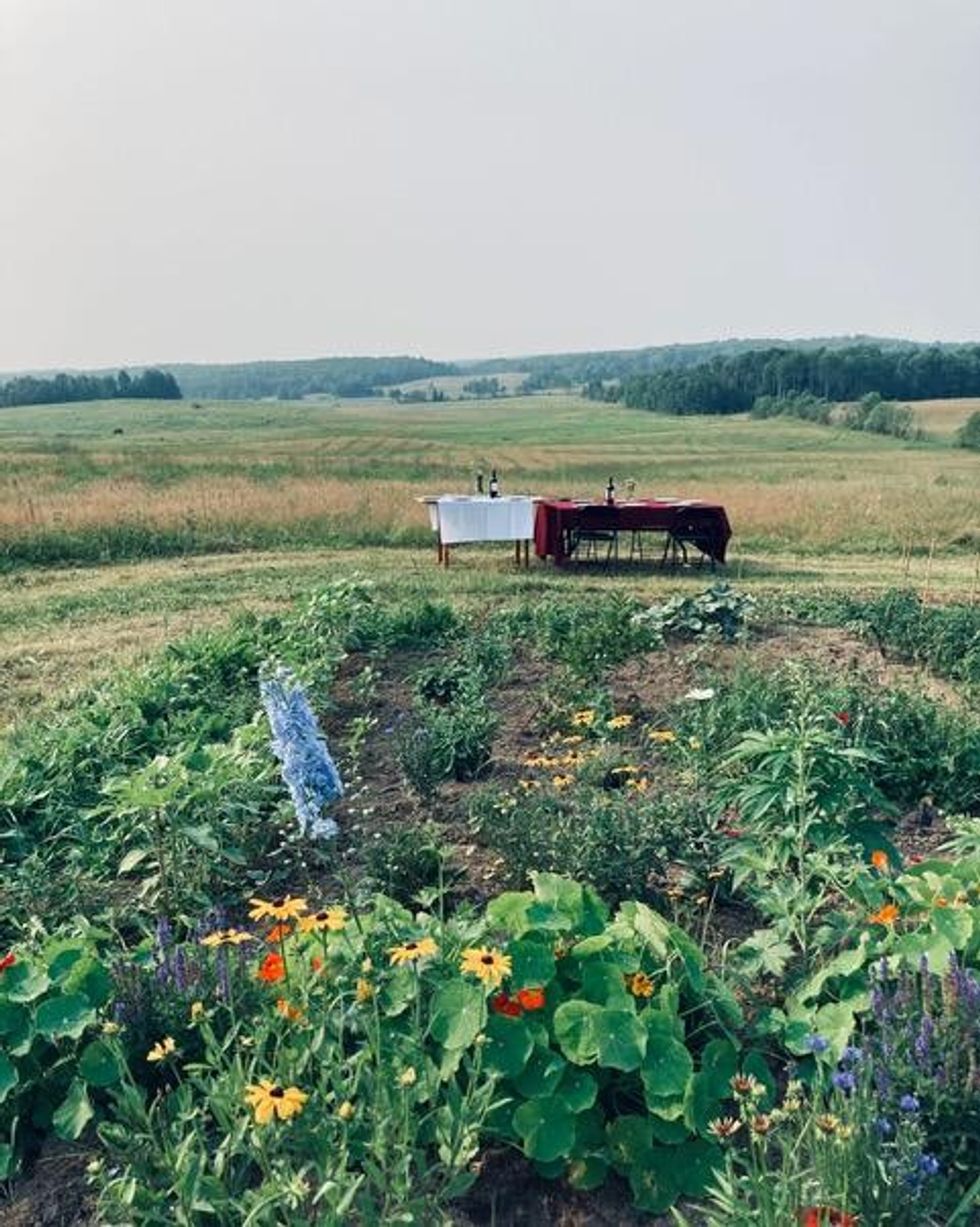 'You stack up the wood to keep us warm, it's gonna be a long winter…' — To The Waves, Caroline Marie Brooks
The garden both asks of Brooks and gives back, with the weeding, watering, and turning of the soil demanding total focus, and the focused work helping to quiet the noise of the outside world. 
"I feel a lot in the garden," Brooks explains. "The cycle of germination, growth, harvest, death… it's a perfect mirror – a capture of the fleetingness of life."
It's that stardust feeling, a sense of being both small and a part of something bigger, that infuses the sound and songs on 'Everything At The Same Time', Brook's acclaimed debut solo album. You can sense through its lyrics that the singer is content and contemplative: that she is rooted well enough in the ground to afford to look up at the stars. 
'I am so light and so heavy, I am forever. I am temporary.' — Night Drive, Caroline Marie Brooks
Inspiration abounds up at the farm and the surroundings even help to define Brooks' album art, with expansive fields and a setting sun foretelling the stunning songwriting within.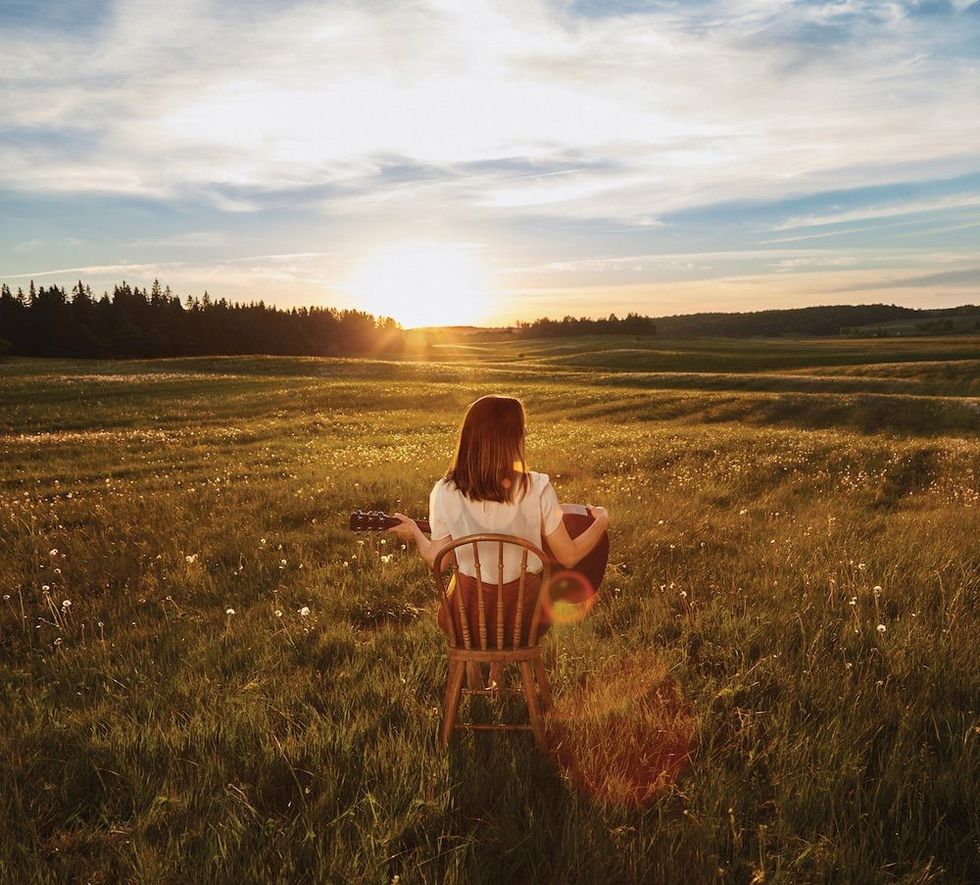 And Brooks is quick to share how much her Muskoka refuge helps to foster her art. But the good fortune to even have a getaway, albeit a simple one, is not lost on her. 
"I feel immense privilege with this space, and I want to share that."
To that end, the property inspired Brooks and Love to activate the not-for-profit, Mag River Nature Hub, a mobile education site that focuses on environmental education and ecological restoration, including tree planting and native shrub planting – an effort which is incredibly beneficial in fighting climate change. 
The endeavour should receive much needed attention in the fall when Brooks and Love help to launch a two-day restoration festival in Burks Falls. The event will include native planting during the days and dynamic musical performances in the evening. No doubt Brooks will be entertaining the audience with material from 'Everything At The Same Time' as well as the celebrated Good Lovelies' catalogue. 
And we can be sure that much of it will be inspired by that simple plot of land, north of Toronto.
Evan Roberts is a lover of the arts and a big fan of Toronto. He also really digs real estate. His column, Home is Where the Art is, is the nexus of those three passions.