Written By
Erin Nicole Davis
It seems that sky-high interest rates haven't had an impact on the ultra-luxury real estate segment the way they have the rest of the market. 
The 1% of Canada are still buying real estate — and the country's priciest cities are no exception. 
According to the latest market report from Engel & Völkers, the ultra-luxury markets in Canada aren't feeling the impacts of perpetually climbing interest rates.
READ: Bank of Canada Hikes by 0.75%, Policy Rate is Now 3.25%
In Toronto, where prices have significantly softened in recent months, the luxury market has followed suit with a slight price drop. Residential class properties priced between $1M and $3.99M saw a 12% price drop from the peak in February ($1,783,923), reaching a low in July $1,570,625 in July). The price for condos in the $1M to $3.99M bracket peaked later, reaching $1,440,937 in April before dipping by 7% to $1,337,972 in July. 
But Toronto's ultra-luxury space is a different story. In this sector, residential class properties saw an annual high of $6,199,350 in July, which is a 9% increase since January 2022. The average sold price for condos in the $4M-plus bracket peaked in May at $6,042,500.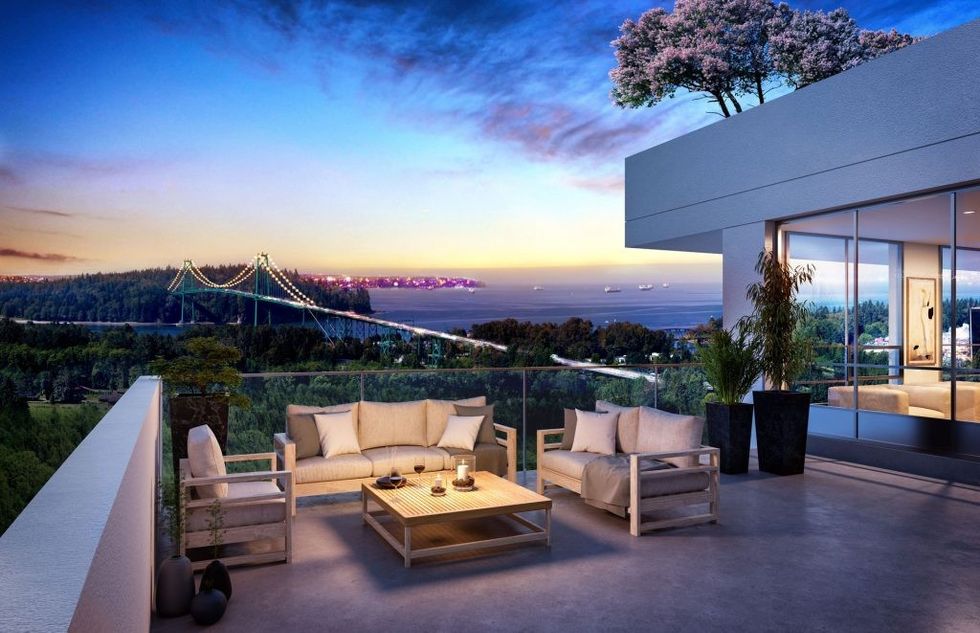 "It's really interesting to me that the ultra-luxury market hasn't seen the same impact as the regular residential market," says Monika Schnarre, an Engel & Völkers real estate advisor who deals with the Toronto and Ontario cottage country markets . "There are a few reasons; the stock market is still relatively high and has been over the past five years; there has been a correction, but it's a soft correction, not a dramatic one. The educated investor –especially those over the age of 40 — remembers that these things are cyclical, like in 1994 and 2008. It always comes back. So, they see it as a really smart time to invest."
Educated investor or not, those who can afford a home over $4M are obviously less susceptible to high interest rates. 
"They have the liquid cash, or a very small mortgage," says Schnarre. "The buyers I have looking right now are all looking at properties that are over $4M. They're not fazed by interest rates."
It's a similar story in the equally as pricey Vancouver. "Despite interest rate hikes' impact on the $1M – $3.99M segment and the middle market, ultra-luxury homebuyers over the $4M price point are not seeing as much of an impact," says Amy Leong, an advisor at Engel & Völkers Vancouver. "While some buyers in the ultra-luxury segment previously took advantage of historically low interest rates to purchase properties, many are able to pay for the home in full."
Leong says that homebuyers in the under $4M market are more likely to take out a mortgage, as the benchmark price for Metro Vancouver falls within this range. The average sold price for all property types in this range decreased by 6% from February's peak ($1,840,423) to an annual low in June ($1,732,518), according to the report. 
In Vancouver, both the luxury condo market is alive and well. When it comes to condos priced over $4M, the average sold price peaked at $6,640, 360 in June – a 37% increase from $4,855,333 in January.
"Demand in the $4 million-plus market persisted, pushing the average sold price to continue climbing while the rest of the market saw a decline," says Ally Ballam, an advisor at Engel & Völkers Vancouver.
As we move into the fall, Ballam says that those ready to purchase are in a rare position to negotiate on terms and price. "While properties in idyllic neighbourhoods continue to command multiple offers, the ferocity of offer night has eased," says Ballam. "Presently, many buyers are sitting on the sidelines to see where the market will land — once interest rates stabilize and these buyers return to the market, demand will outpace supply. This could happen as soon as fall."
Written By
Erin Nicole Davis
Erin Nicole Davis is a born and raised Toronto writer with a passion for the city and its urban affairs and culture.