Abbotsford is the largest city in British Columbia by area, so it makes sense that it's set to be the home of a huge new industrial development: the Xchange Business Park.
Developed by QuadReal Property Group and Hungerford Properties — both based in Vancouver — the colossal new build will be located on 3707 Mount Lehman Road, just north of the Trans-Canada Highway, six minutes from Abbotsford International Airport, and with access to the United States border via Sumas Crossing, Aldergrove Crossing, and Peach Arch Crossing.
Roadwork and ground-clearing of the former-greenfield site began in September 2021, two representatives involved in the project tell STOREYS, but the developers received approval just last week to begin construction on the first two buildings.
The Xchange Business Park is set to be 140 acres across 11 buildings, with 1.3M sq. ft of purpose-built Class-A light industrial space. In addition, the project will also preserve 40 acres of green space nearby, as a way of honouring the local Matsqui First Nation.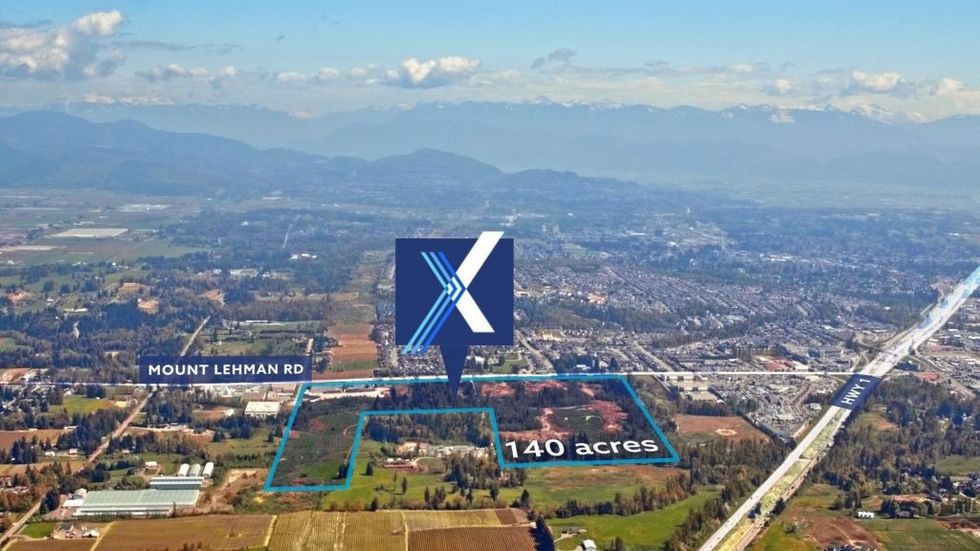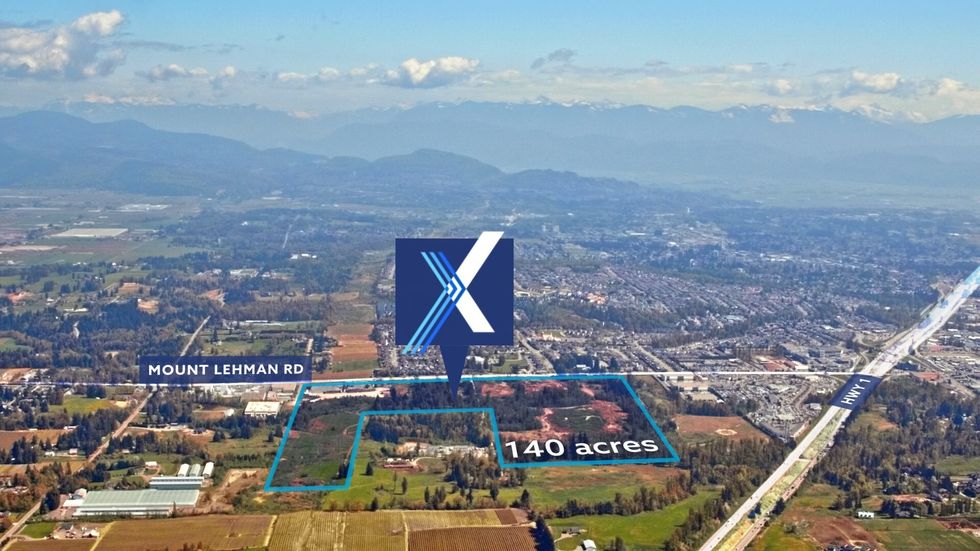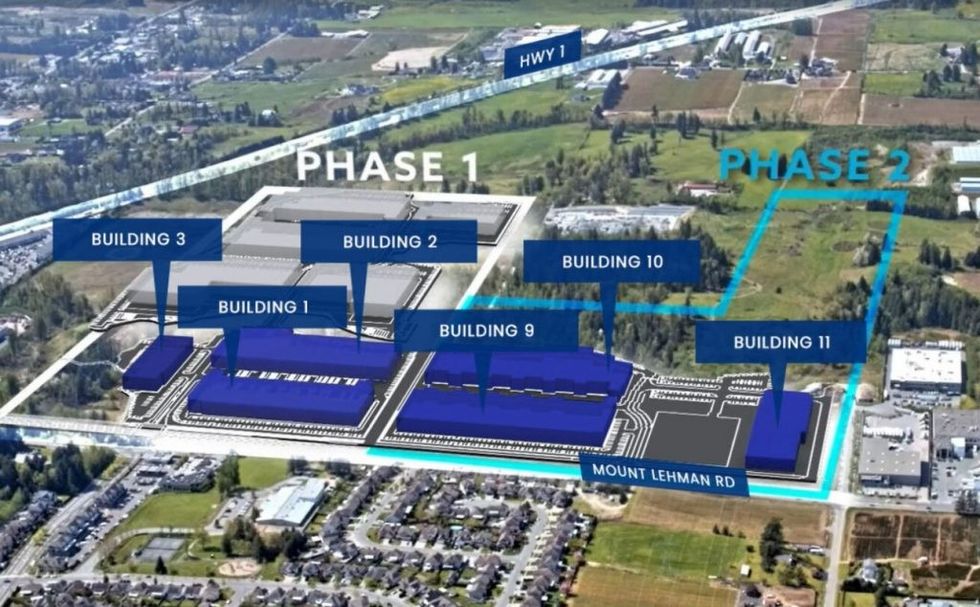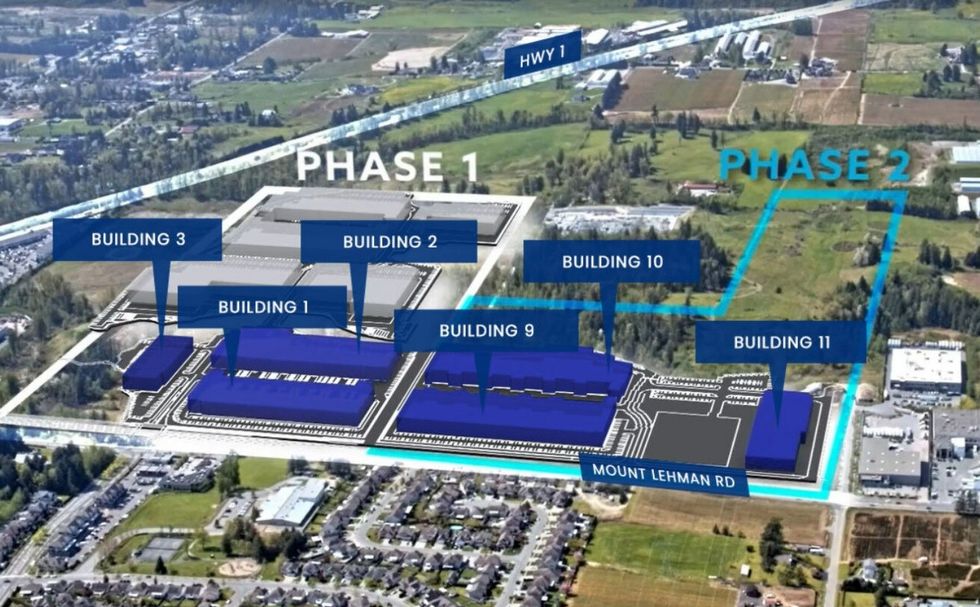 Buildings will range from smaller 44,000 sq. ft spaces to ones as large as a nearly 200,000 sq. ft, most of which have 32-ft-high ceilings.
"The facilities are designed to alleviate strains to the supply chain through such features as dock loading, high ceilings and immediate access to the Trans-Canada Highway," the developers said in a project update last week. "Xchange Business Park has the ability to boost BC exports and solidify Abbotsford's role as a logistics and warehousing hub for the province."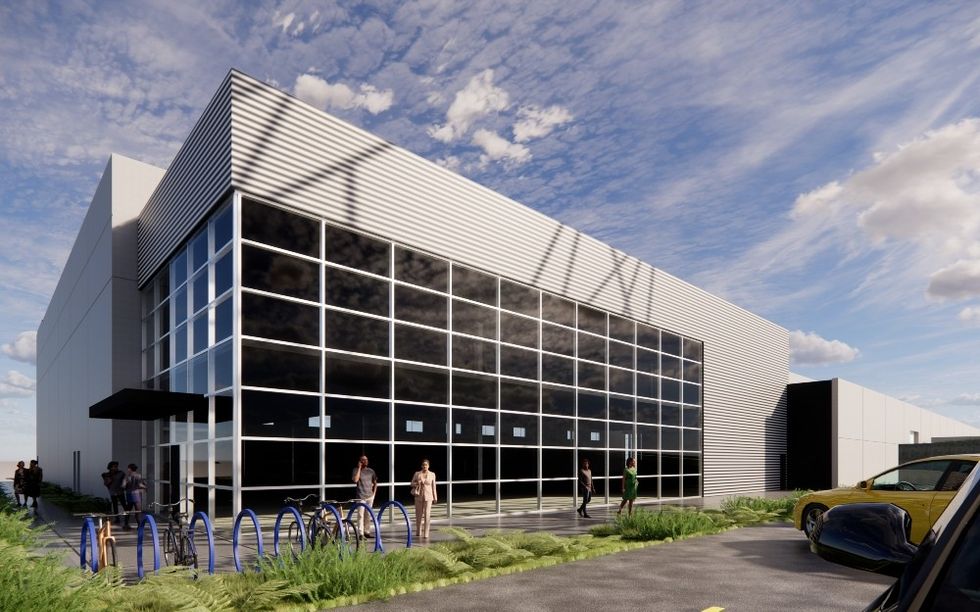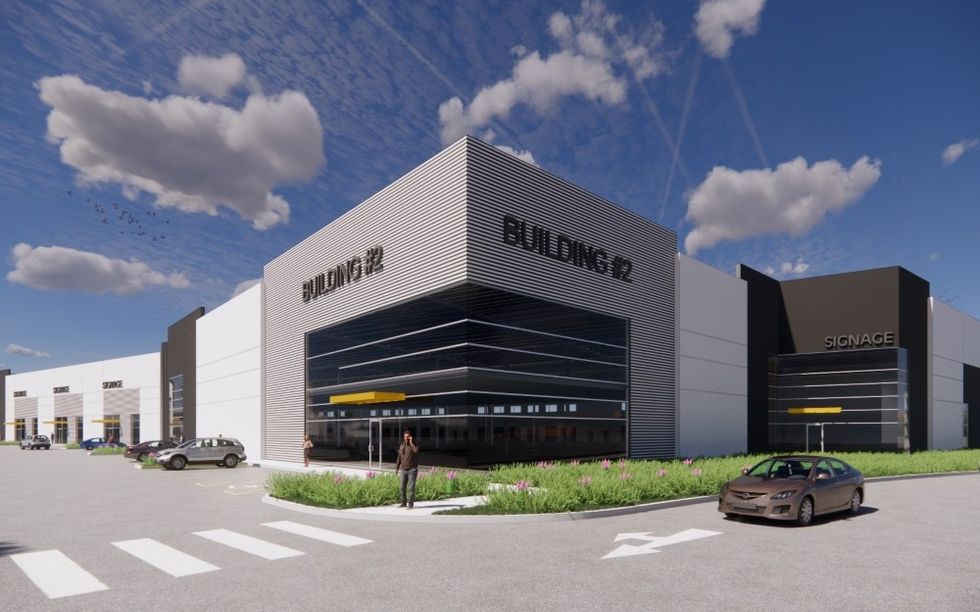 Additionally, the Xchange Business Park is expected to generate up to $23.6M in provincial tax revenue and create an estimated 1,000 new jobs in Abbotsford, a city that has already seen employment increase by 10% between 2015 and 2019, the developers say.
"The new Xchange Business Park not only substantially increases premium industrial space in Abbotsford, it will also add much needed jobs in our growing community," said Abbotsford Mayor, Ross Siemens. "Key economic projects like this help further cement Abbotsford as the regional economic and cultural hub of the Fraser Valley."
Zooming out, Metro Vancouver has the tightest industrial real estate markets in Canada. For those who want to stay new city cores, such as Vancouver, they've been forced to look towards "stacked" — multi-floor — industrial spaces. For others, land shortages and high prices have forced them to look outside British Columbia completely, towards Alberta.
Related Industrial Real Estate News:
"We've all heard of the challenges posed by a lack of industrial space close to metropolitan centres," said Jeff Rank, Senior VP of Leasing for QuadReal Property Group. "The demand in Metro Vancouver is largely driven by e-commerce and logistics requirements. And for almost a decade, demand has outstripped supply, so Xchange is filling a very definite need in the local supply chain."
The Xchange Business Park is set to be completed in phases. Phase One and Phase Two will bring six buildings, while future phases will add the remaining five. The first and second building of Phase One are expected to be tenant-ready by early-2024.
Howard is a Staff Writer at STOREYS. He is based in Vancouver, British Columbia, and has also written about media for One Zero and international politics for WhoWhatWhy. Before STOREYS, he was also the Deputy Editor of 604 Now.